Most of Puerto Rico's 3.4 million people lack water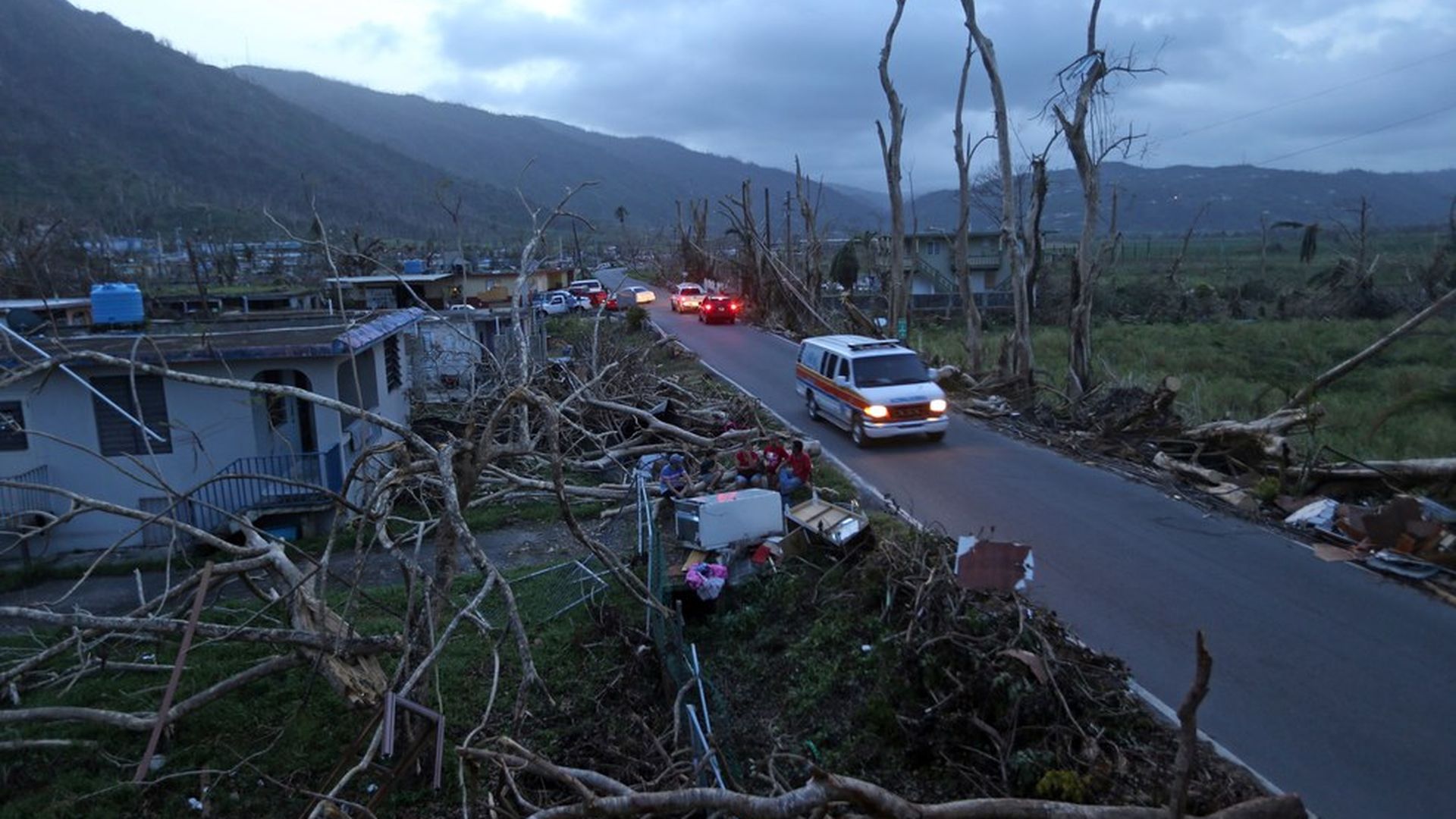 "This is like in war: You work with what you have," said Dr. Carlos Gómez-Marcial, the emergency room director at Centro Medico in San Juan, the main hospital on the island, told the N.Y. Times.
"A week after the storm hit Puerto Rico, millions of Americans are struggling to survive," by CNN:
"With nearly all 1.6 million electricity customers in Puerto Rico without power, the lack of fuel is a key problem."
"Before sunrise every day, dozens of people hauling multiple red plastic gas cans begin lining up at gas stations.
"At [a] hospital in San Juan, two people died in an intensive care unit after it ran out of diesel."
President Trump, who will visit Tuesday, said in the Rose Garden:
"[T]he Governor of Puerto Rico is so thankful for the great job that we're doing. We did a great job in Texas, a great job in Florida, a great job in Louisiana. We hit little pieces of Georgia and Alabama. And frankly, we're doing — and it's the most difficult job because it's on the island. It's on an island in the middle of the ocean. It's out in the ocean. You can't just drive your trucks there from other states."
Go deeper