Most Americans think Trump wasn't strong enough on Charlottesville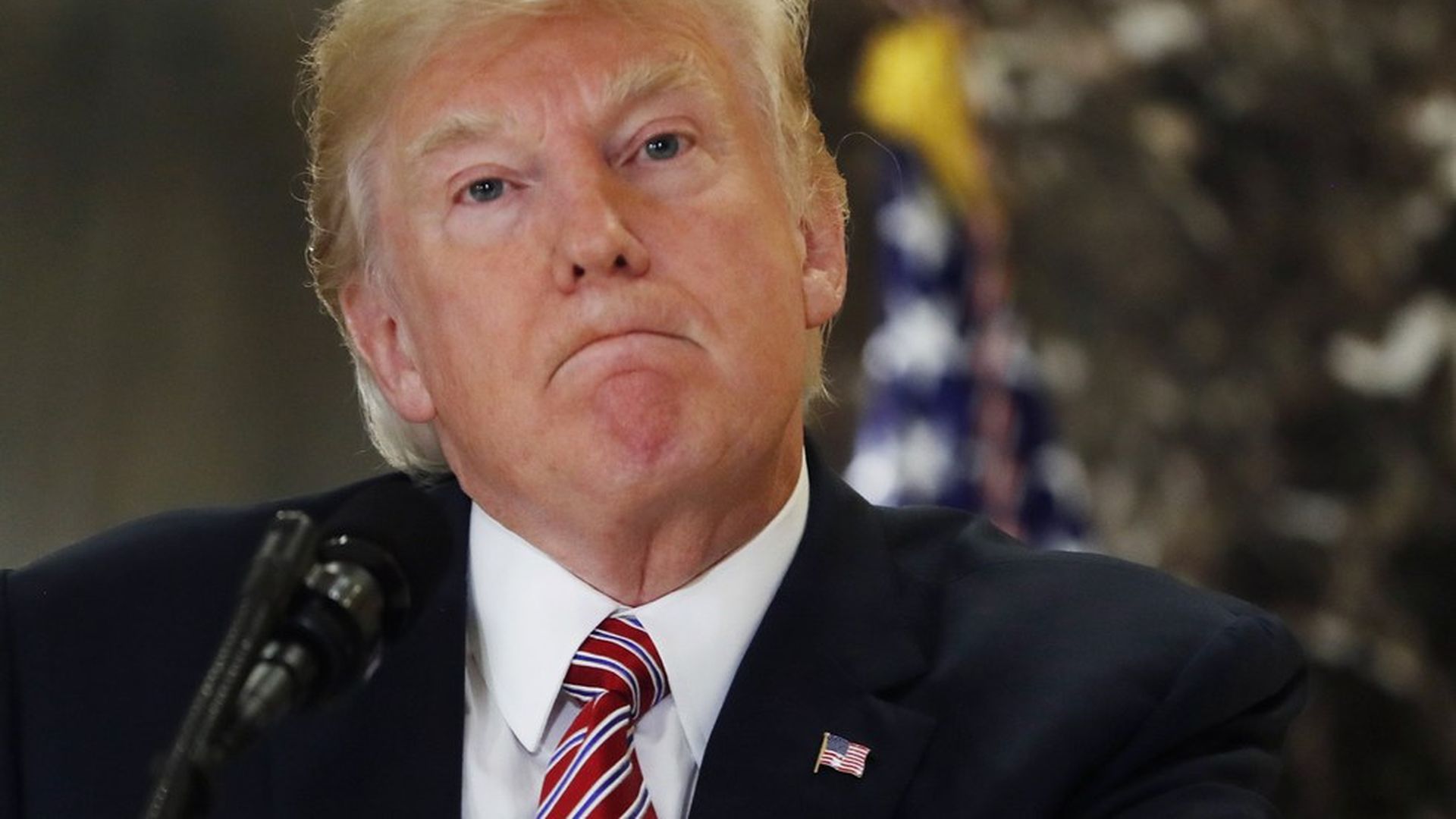 A majority of Americans (52%) believe that President Trump's response to last weekend's violence in Charlottesville following a white nationalist rally was not strong enough, per an NPR/PBS NewsHour/Marist poll.
The timing: 80% of the poll was completed after Tuesday's explosive press conference where Trump doubled down on his earlier assertion that "both sides" were responsible for the violence in Charlottesville.
Bipartisan consensus: While most questions in the poll predictably broke down along partisan lines, a majority of Democrats and Republicans — even those who identify specifically as Trump voters — branded the car attack that resulted in the death of Heather Heyer an act of domestic terrorism.
Another stat: A majority of Americans believe that Confederate statues should remain as a historical symbol, an opinion supported by an overwhelming majority of Republicans (86%-6%) and even a significant minority of Democrats (44%-47%).
Go deeper