Most Americans support allowing DREAMers to become citizens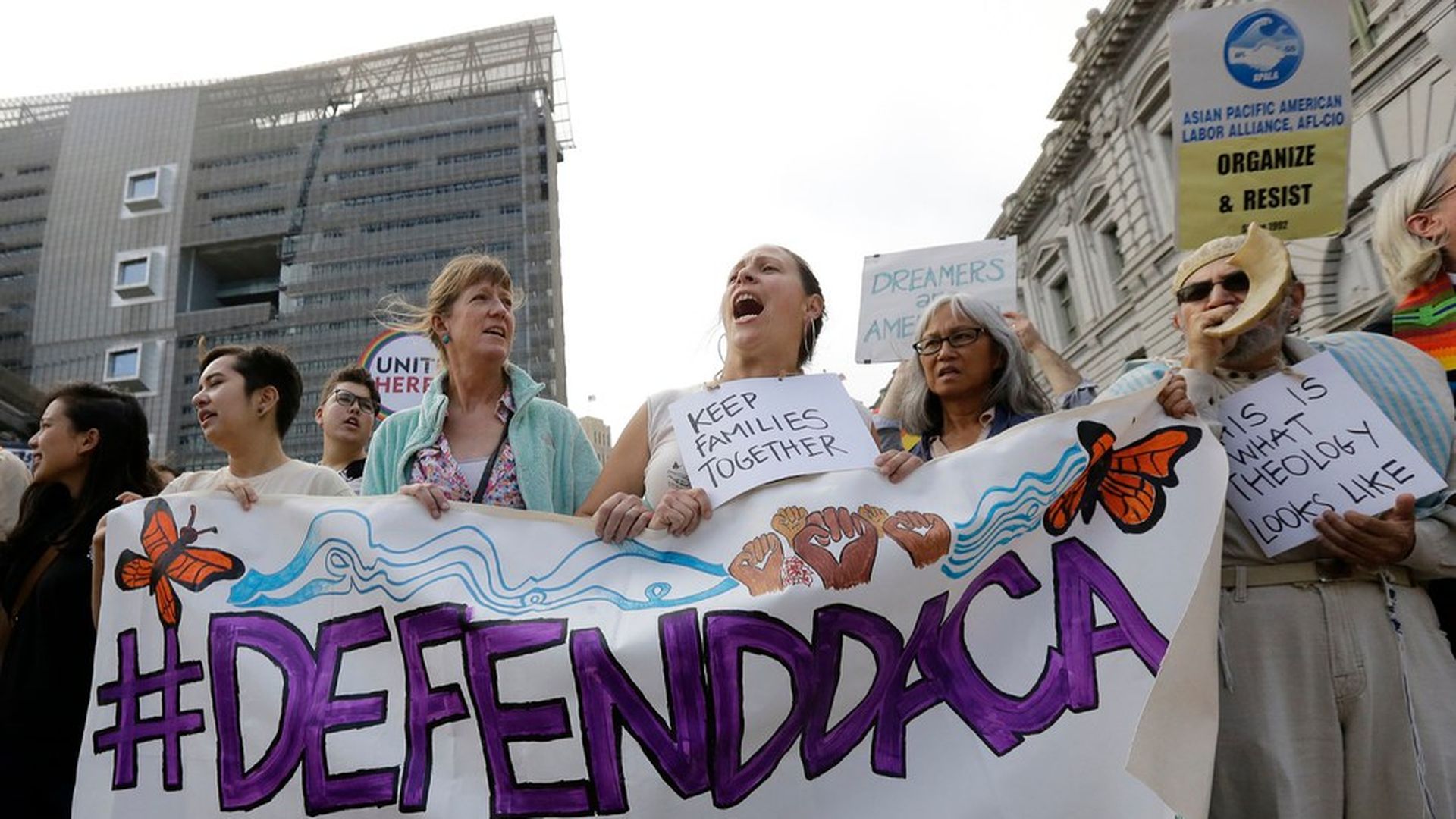 A majority of Americans support allowing DREAMers to stay in the United States and become citizens provided they meet certain requirements, according to a new Politico/Morning Consult poll.
By the numbers: 58% supported allowing DREAMers to become citizens while another 18% thought they should be allowed to become legal residents but not become citizens. Just 15% believed that DREAMers should be deported or removed from the U.S.
More widely: Those numbers carried over to illegal immigrants more generally, too. 49% believed they should stay and become citizens and 21% wanted them to stay and become legal residents — only 22% supported deportation or removal.
Why it matters: President Trump's decision to wind down DACA and push immigration reform to the forefront of an already packed congressional calendar looks set to highlight one of the rare issues that doesn't break down purely by party affiliation.
Go deeper