Most Americans say they pay for news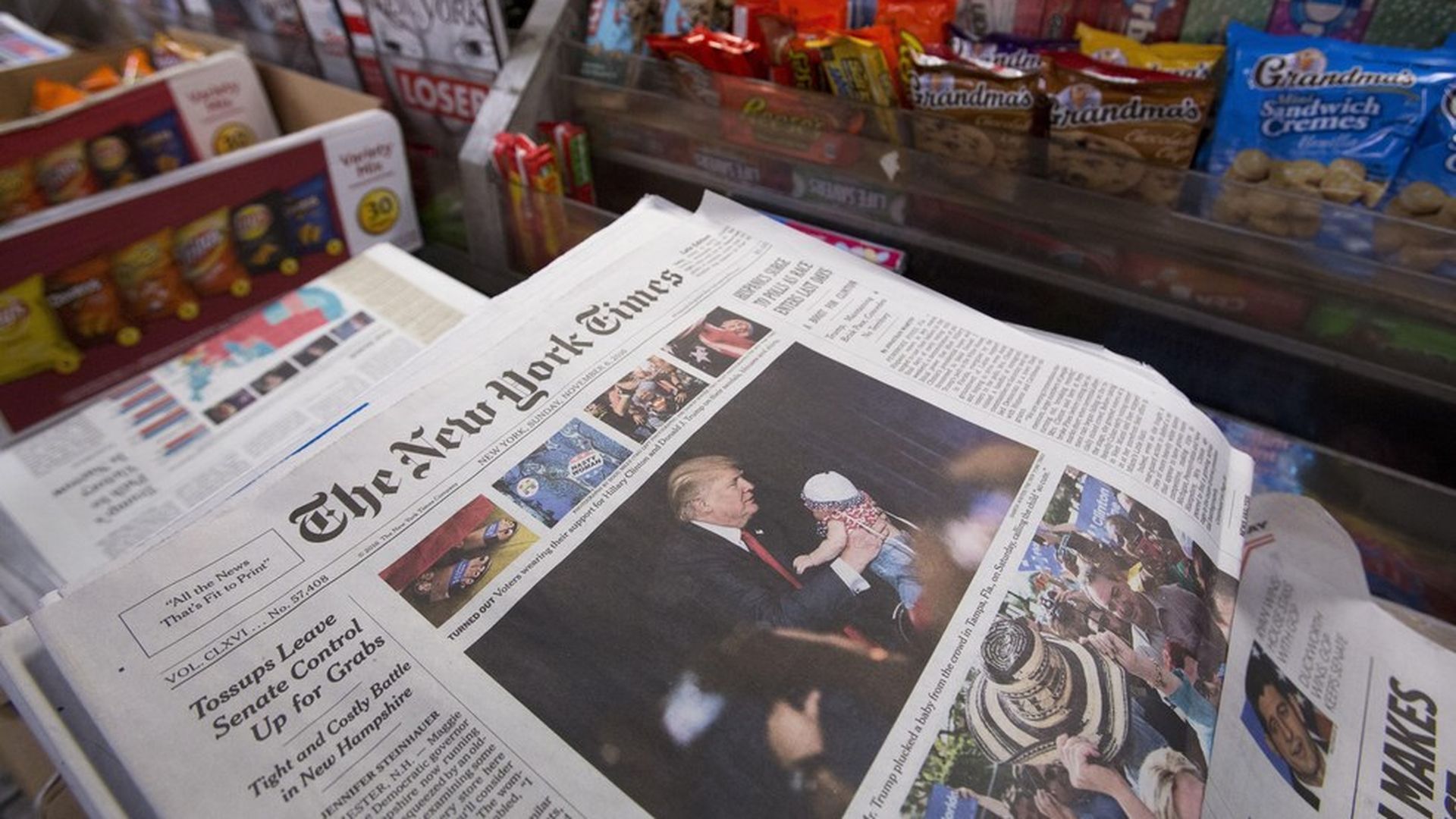 Since the election, The Wall Street Journal, The New York Times, Tronc, The Boston Globe, The Washington Post, and Gannett have all reported jumps in subscriptions. Now a new study from the AP NORC Center and American Press Institute finds that a majority of Americans (53%) pay for news, and of those, a majority (54%) subscribe to newspapers in print or online.
Why it matters: A surge in subscription numbers across all types of newspapers, combined with the recent AP/API report, dispel the notions that people are unwilling to pay for news and that people are abandoning newspaper coverage. The report also found a clear association also between trust of news sources and paying for news.
The downside: Subscription revenue is still a long way from replacing plunging ad revenue.
Key takeaways:
Uptick in subscriptions is bipartisan: A surge in subscriptions from both newspapers that lean left editorially (NYT) and right (WSJ) show that the desire to pay for reliable coverage exists regardless of party affiliation.
If newspapers want to charge more, now is the time to do it: According to the AP/API study, those who currently pay for a subscription tend to think it is relatively inexpensive. Only 10% of people think their subscription costs too much for what they get.
A willingness to pay for news exists at all age ranges: A breakdown of subscribers by age shows that people of all ages are willing to pay for news, but not surprisingly, digital subscription purchases sway much younger.
Go deeper