Mooch to lower profile after New Yorker fracas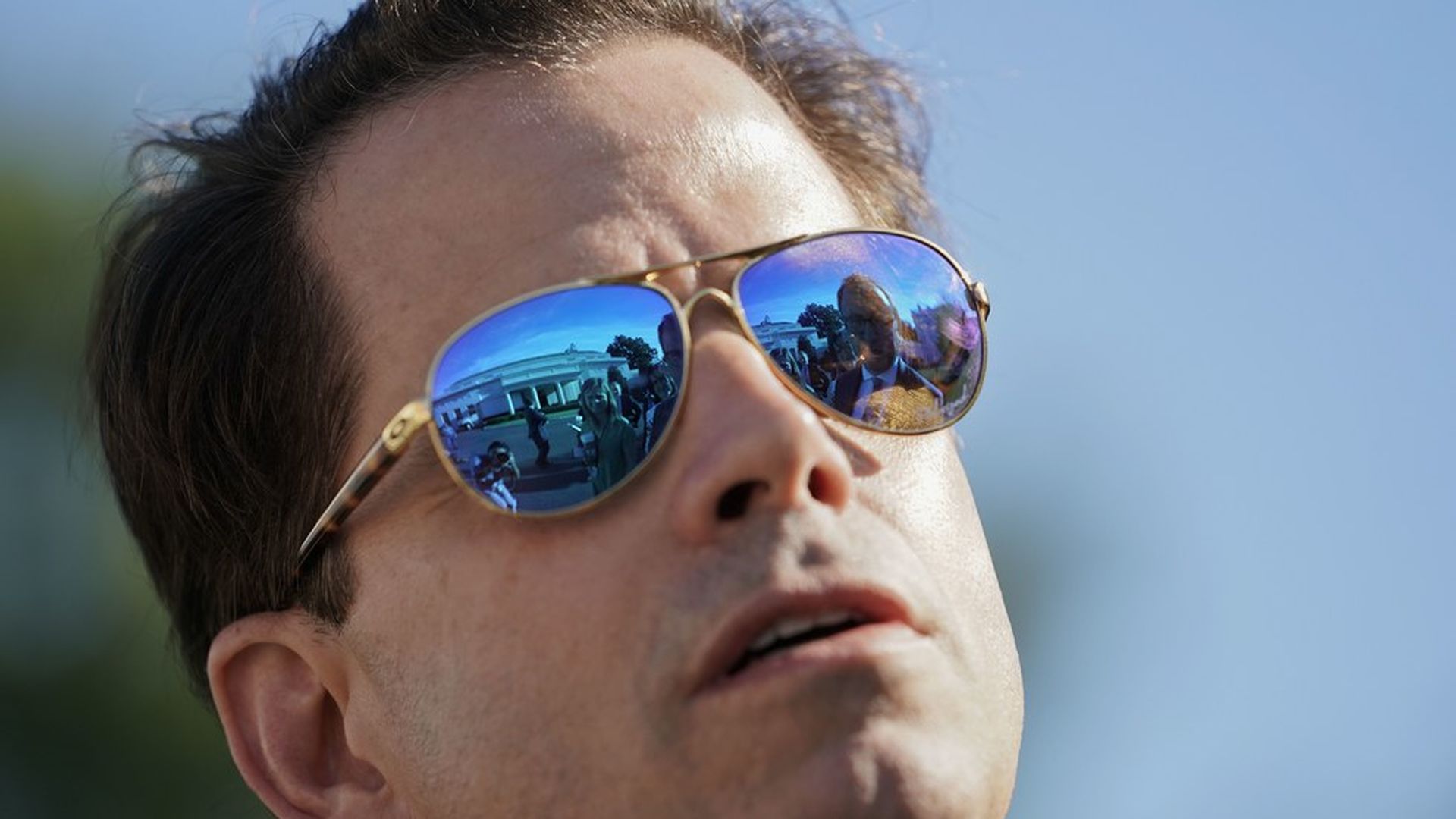 Incoming White House communications director Anthony Scaramucci has told associates he plans to dramatically pare back his interactions with journalists following his jaw-dropping comments to The New Yorker, sources with direct knowledge tell Axios.
Why it matters: Scaramucci's aggressive entrance rattled West Wing staffers, and, like any aide representing President Trump on TV, he runs the risk of upstaging POTUS, who insists on being the star of his own show.
"Mooch" was scheduled to be a headliner at this weekend's Politicon conference in Pasadena, Calif., but he's pulled out. A source with direct knowledge says he withdrew before the Lizza incident — because of the new job, not the incident.
To be clear: We don't expect that Mooch, who has been highly accessible to the press during his Wall Street career, will disappear from your screens.
He'll keep doing TV when the President wants him to, and there's no way he'll stop engaging with all reporters; but he's told associates he'll be limiting his one-on-one interactions after feeling "burned." Scaramucci has told friends he was under the impression the conversation wouldn't be made public, though Lizza says Scaramucci never stipulated at the beginning of the conversation that he wanted it to be off the record. And Scaramucci has told associates he may have botched "the protocol" and tweeted on Thursday night: "I made a mistake in trusting in a reporter. It won't happen again."
Go deeper