Mnuchin claims request for government jet was for national security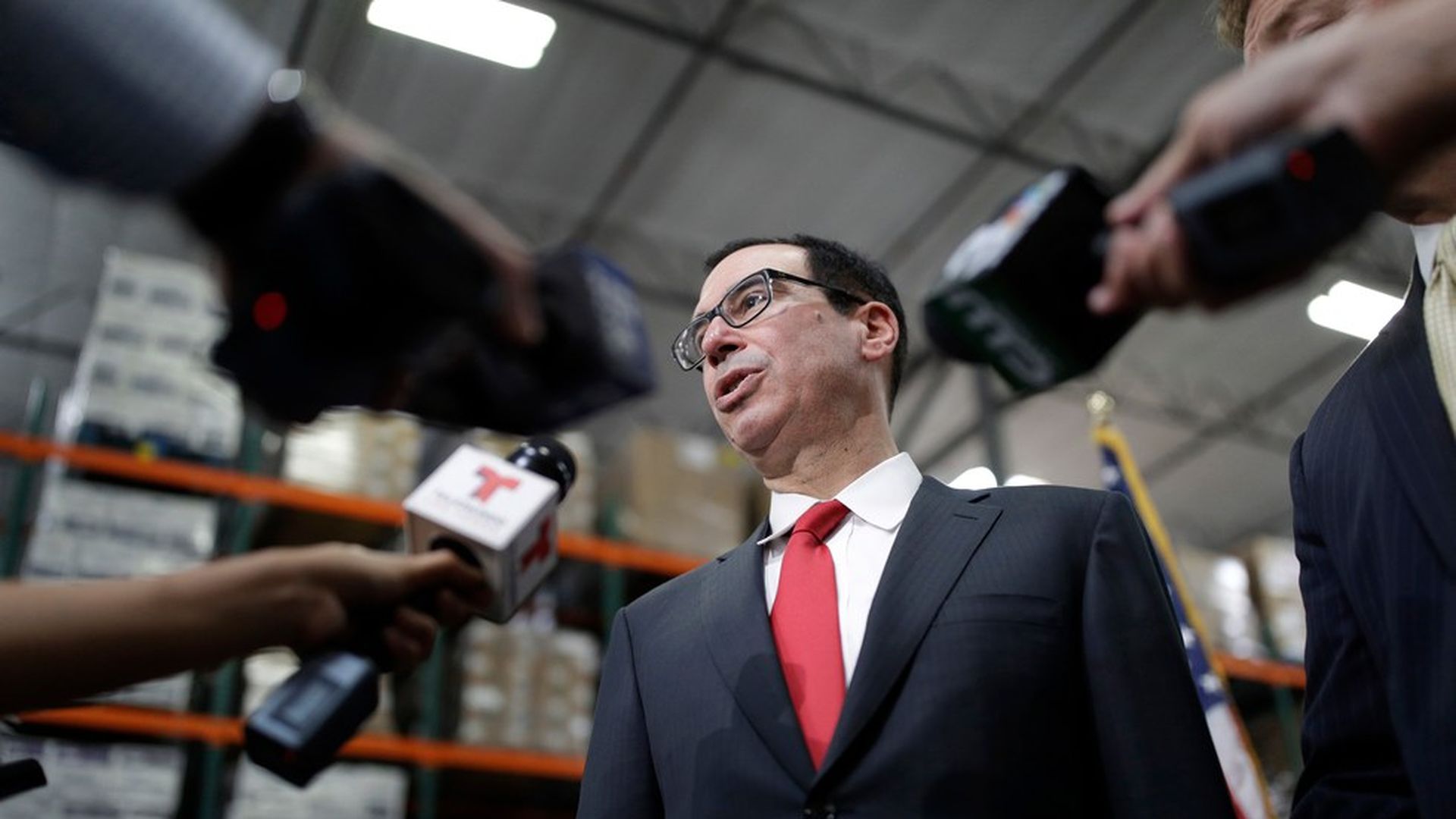 Treasury Secretary Steve Mnuchin told Politico's Ben White that the story claiming he had requested a government jet for his honeymoon was "misreported." He argued use of such a plane would simply be for "national security" purposes:
"Let me be clear. I'm very sensitive to the use of government funds... This had nothing to do with convenience. This was purely about national security... and ultimately we withdrew the request."
Mnuchin also denied that his recent trip to Louisville and Fort Knox, via a government plane, had anything to do with watching the eclipse:
"You know, people in Kentucky took this stuff very serious. Being a New Yorker... I was like, the eclipse? Really? I don't have any interest in watching the eclipse.'"
Go deeper