Mitt Romney looks like he's running in 2018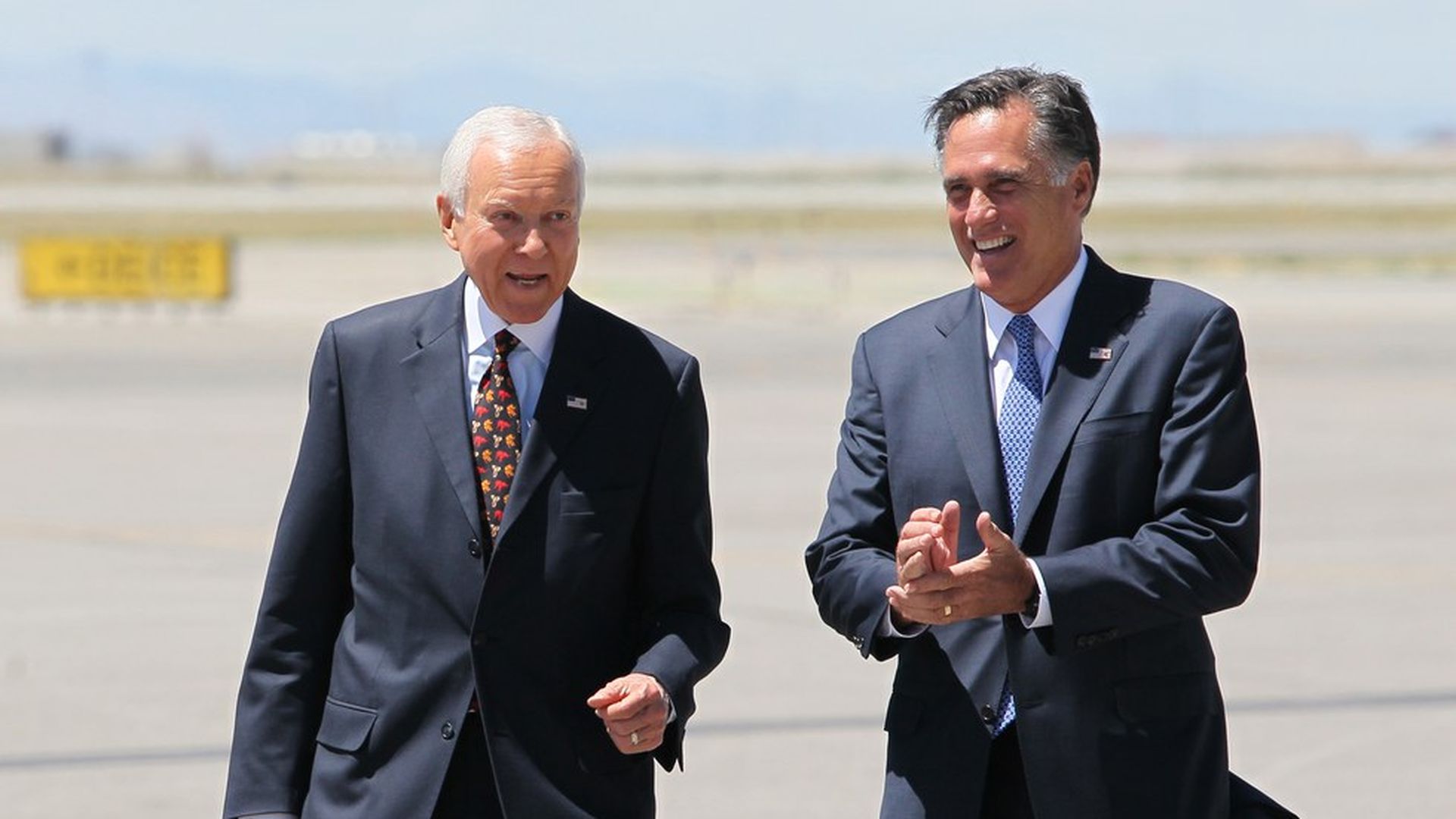 Mitt Romney sure looks to be gearing up for a 2018 Senate run amid speculation that Utah's incumbent senator, Orrin Hatch, will retire. Politico's Alex Isenstadt reports that the former GOP presidential nominee has been meeting with the state's Republican power brokers, reaching out to major political donors, and coming out in full force to support candidates in local races.
Why it doesn't matter yet: A spokesperson for Hatch has maintained that the longtime Utah senator hasn't made a final decision about whether or not to seek reelection, and likely won't announce his plans until the end of the year.
Go deeper