Mitch McConnell dodges questions on ACA repeal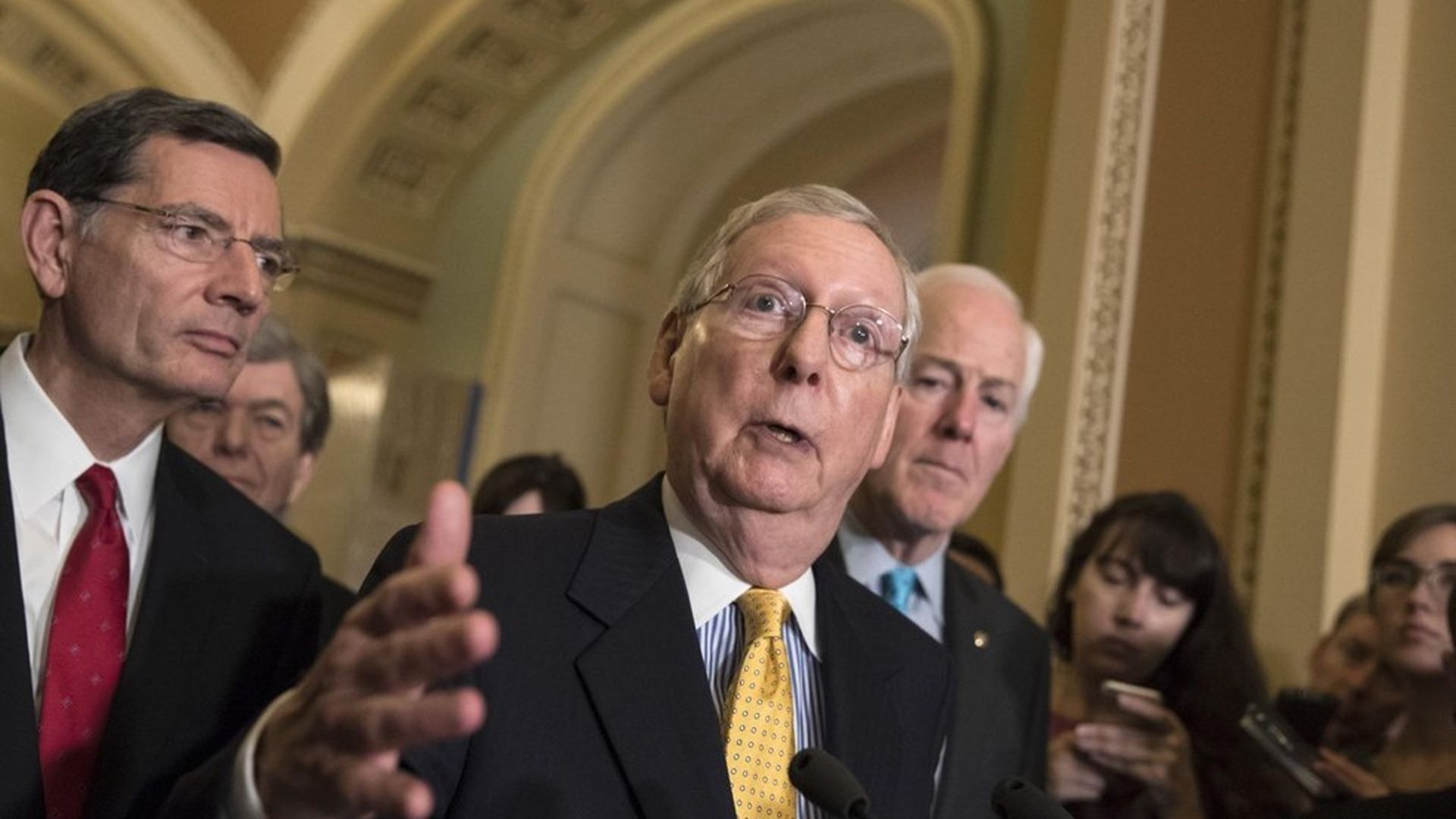 Senate Majority Leader Mitch McConnell continued to dodge questions on the timeline for — and even the existence of — the Senate's bill to repeal and replace the Affordable Care Act at the GOP's weekly press conference this afternoon.
When the bill will be passed: "Well, you know, I'm not going to answer that with specificity. Our goal is to move forward quickly. The status quo is unsustainable. Something has to be done. Something has to be done soon."
When the public can see the bill: "We'll let you see the bill when we finally release it."
The bill's existence: "Look, we've been dealing with this issue for 7 years. It's not a new thing. We've spent a lot of time on it…Nobody's hiding the ball here, you're free to ask anyone anything."
Go deeper