White House says Western Wall will stay in Israel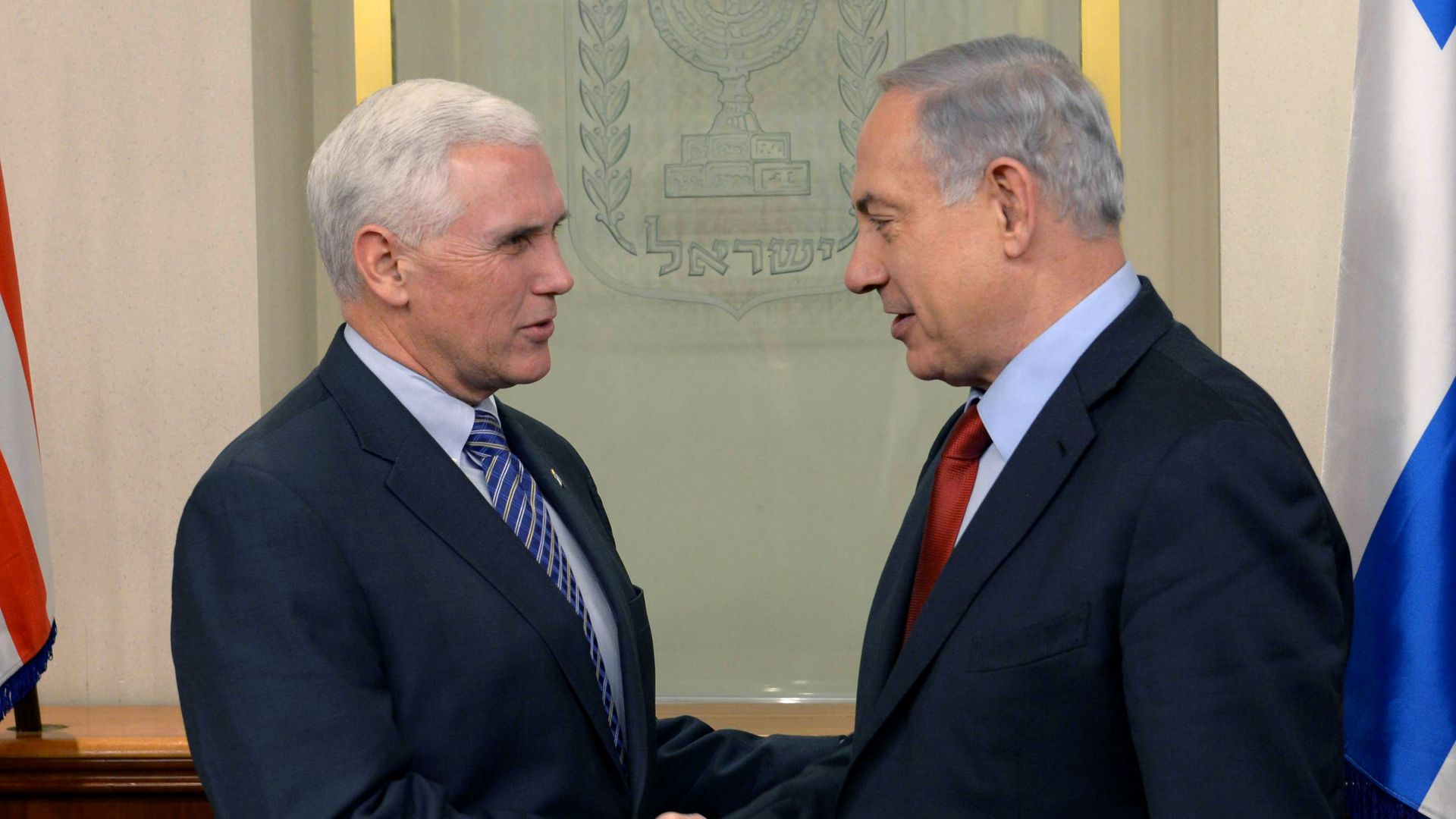 A senior White House official told reporters today that the Trump administration believes the Western Wall in East Jerusalem will remain part of Israel in any future peace agreement with the Palestinians. The issue came up during a briefing to reporters on Vice President Mike Pence's upcoming visit to Israel.
Why it matters: The statement risks further infuriating the Palestinians at a time when the administration is trying to cool down the crisis created by President Trump's Jerusalem speech. The Western wall was occupied by Israel during the Six-Day War in 1967 and was never recognized as part of Israel by any country around the world.
Context: During previous negotiations between Israel and the Palestinians, the U.S. supported the Israeli position that the Western Wall should stay part of Israel, but it was never articulated publicly.
What to watch: The official said Pence will visit the Western Wall during his trip to Israel, and he will do it as the vice president and not as a private citizen. "We cannot envision any situation under which the Western Wall would not [be] part of Israel," the official said. "But as the president said, the specific boundaries of sovereignty of Israel are going to be part of the final status agreement."
The bottom line: After the briefing ended, the White House official noted that the U.S. "cannot imagine Israel would sign a peace agreement that didn't include the Western Wall."
What's next: In the meantime, White House special envoy Jason Greenblatt will arrive in Israel early next week. It is unclear whether Greenblatt is going to meet any Palestinian officials. Palestinian Authority president Mahmoud Abbas announced he does not see the U.S. as an honest broker and said the Palestinians will not meet with Pence during his visit.
While in Israel, Greenblatt will meet Fernando Gentilini, European Union envoy for Middle East peace. The 28 leaders of EU member states announced yesterday they see Jerusalem as the shared capital of both Israel and Palestine — pushing back against Trump's announcement that the U.S. recognizes it as the capital of Israel.
The White House official added that given the timing, Greenblatt will stay on for Pence's visit to provide any relevant support.
Go deeper