Middle-aged women are leading the anti-Trump resistance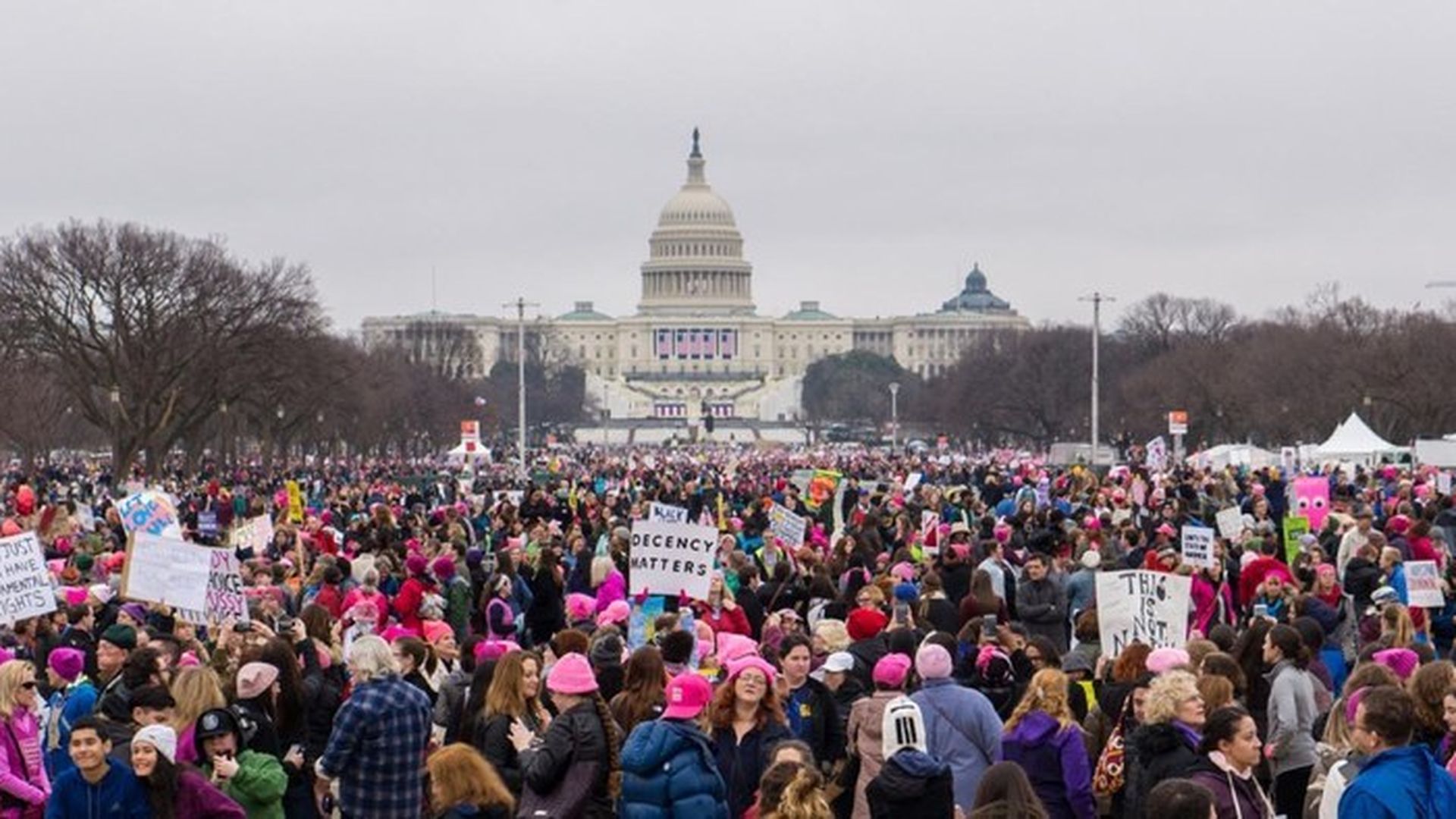 A new survey indicates that a huge proportion of the progressive activists opposing President Donald Trump are middle-aged women, per Lake Research Polling, which examined Daily Action users.
Daily Action is a tool that suggests a civic-minded task via text message each day like calling one's federal or state representatives to "resist extremism in America." Since the survey results reflect Daily Action users who chose to respond it's not a scientific poll, but Lake Research told HuffPost that they're confident the survey reflects "the group's most active users."
The raw numbers: 86% of those who participated were female and 66% were over the age of 45 — with 72% of women saying they'd already taken part in a protest against the Trump administration and 77% saying that they were very likely to protest in the future.
Go deeper