Microsoft uses "TV white space" to provide internet in Puerto Rico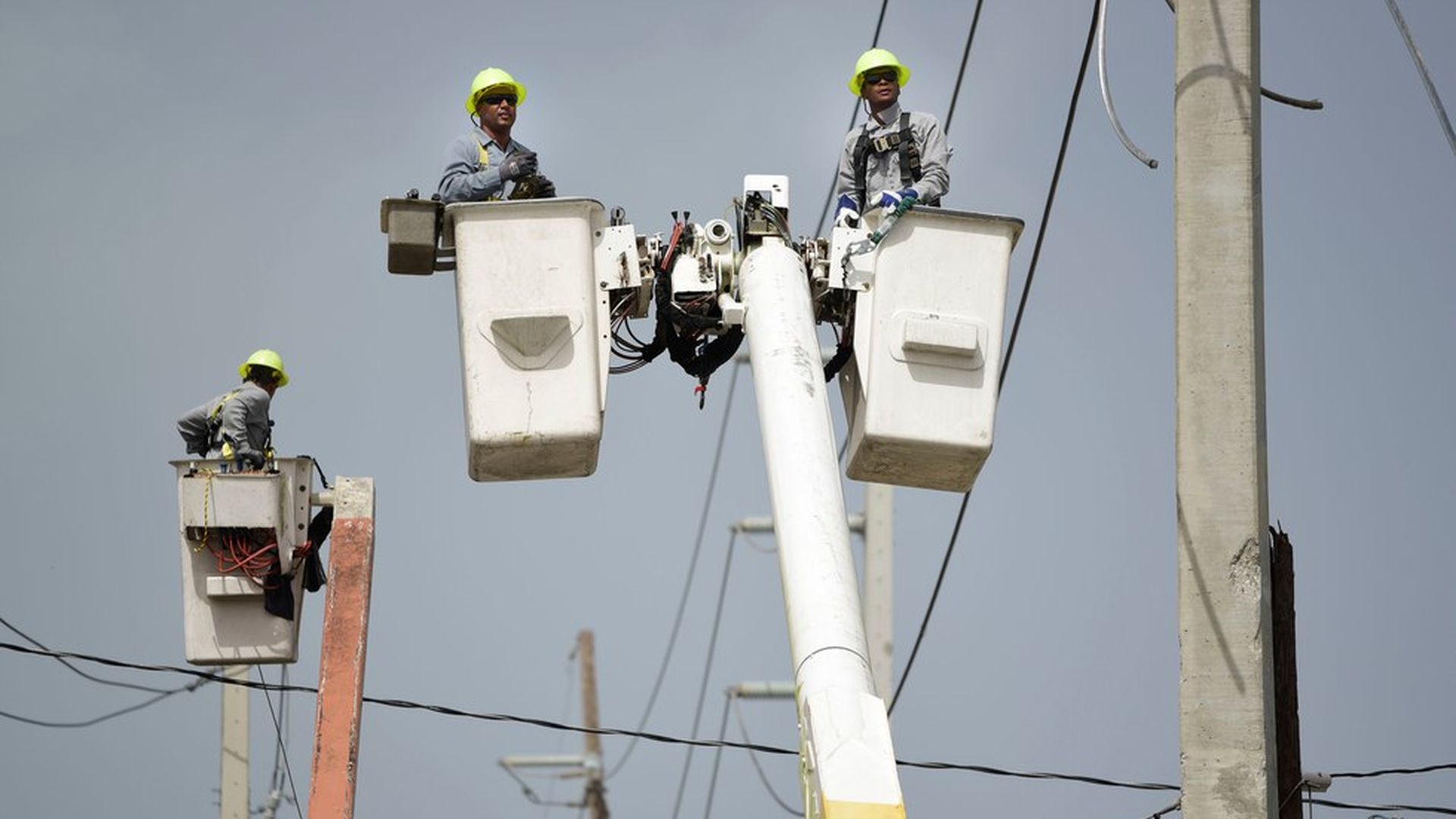 Microsoft is using vacant airwaves between TV stations to power broadband connections in Puerto Rico and the U.S. Virgin Islands that were severely damaged by hurricanes.
Why it matters: Almost 40% of cell sites are still down in the areas hit by the storms, which are still dealing with widespread power outages. Microsoft is also hoping to expand its white space technology in hard-to-reach areas of the U.S., so Puerto Rico and the Virgin Islands serve as useful testing grounds.
Details: Microsoft partnered with community organizations and local internet companies and broadcasters to deploy the so-called "TV White Space" connectivity and internet hot-spots at a food distribution site, a health clinic and the University of Puerto Rico, the company said in a blog post Monday.
Other efforts: Several tech companies have deployed experimental technologies to bring internet service to the hurricane-ravaged areas. Alphabet (Google's parent company) rolled wireless service through a network of balloons, known as Project Loon.
Go deeper