Microsoft steps up bet on AR, VR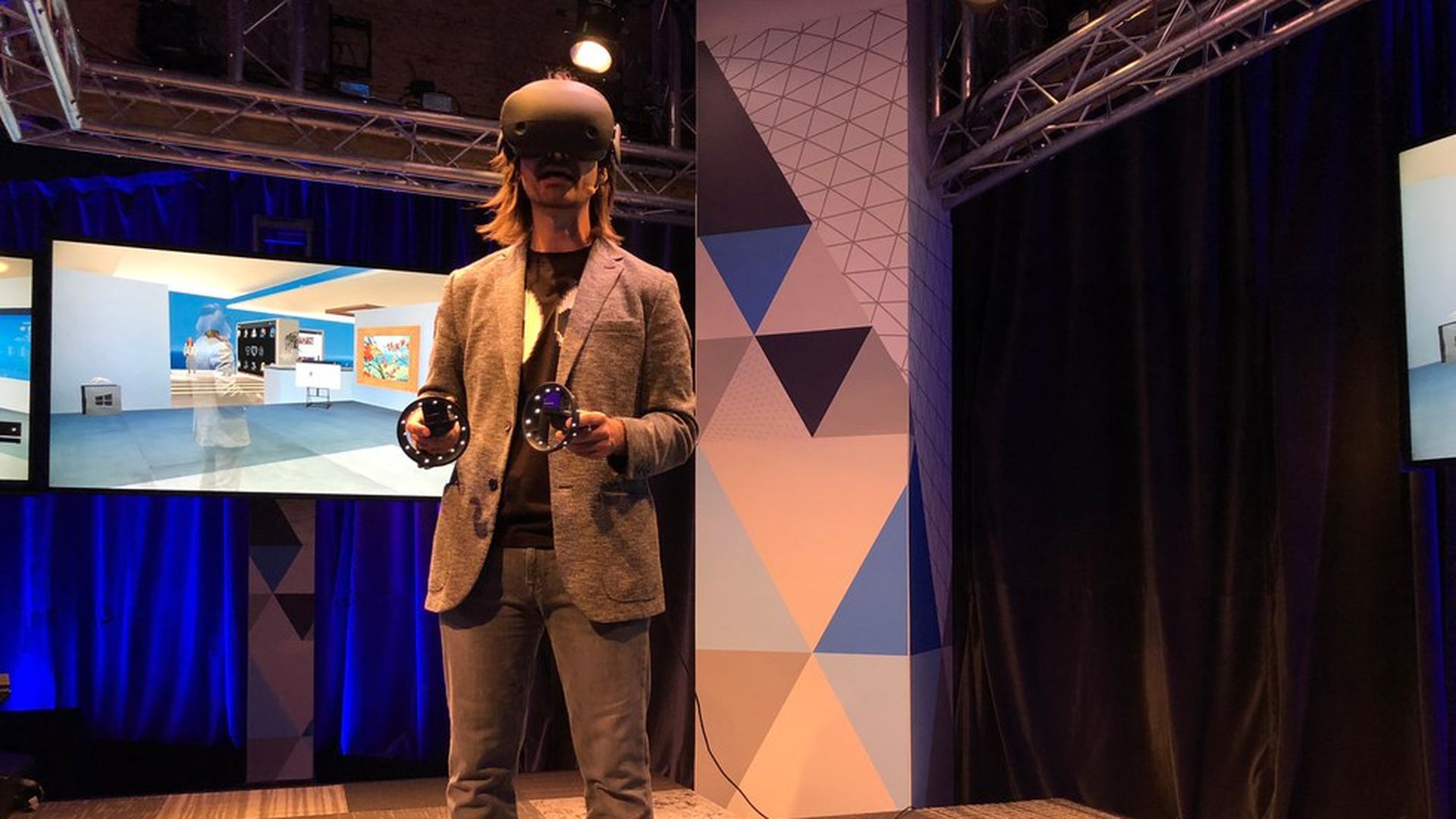 As part of its focus on virtual and augmented reality, Microsoft has acquired Altspace VR, a struggling virtual reality social network that had been set to shut down until Redmond came calling.
Microsoft also used a San Francisco event to show off the latest Windows-based virtual reality headsets, including a new $499 model from Samsung and announced a free Halo-themed VR game. Also at the event, Intel announced it would broadcast some of the upcoming Winter Olympics in virtual reality.
The full Steam content library (one of the largest collections of VR titles) is also coming to Windows 10 consumers later this year (albeit in preview form).
As for Altspace, Microsoft didn't reveal the purchase price, but technical fellow Alex Kipman said that the majority of its employees have joined Microsoft. For now, Microsoft will keep the current Altspace experience going, including support for other platforms, Kipman said.
Why it matters: Having missed out on mobile, Microsoft is making a big bet on what it calls "mixed reality" — a field that spans augmented and virtual reality. A new update to Windows 10, coming next month, has support for both built-in.
Go deeper