Microsoft shares hit record high after upbeat earnings report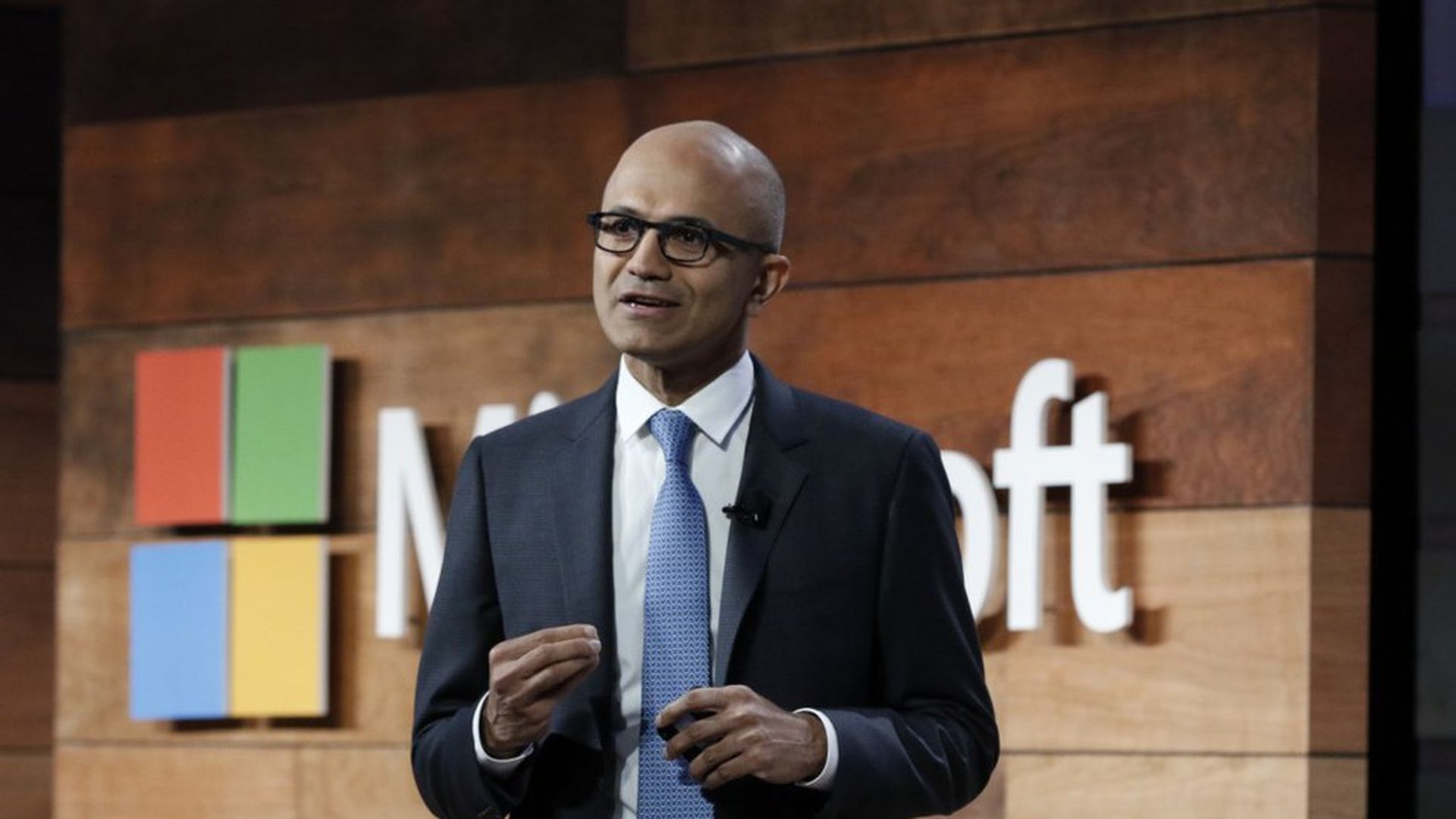 Shares of Microsoft hit record territory in after-hours trading on Thursday, topping $75 a share, after the software giant's better-than-expected financial results.
As has been the case for the last several quarters, strength in Microsoft's cloud business, including Office 365 and Windows Azure, was the key to the company's growth. Of note, Microsoft CFO Amy Hood told analysts that, for the first time, Microsoft got more revenue from Office 365 subscriptions than from traditional Office software licensing.
Why it matters: Microsoft has shown an ability to grow its business even as the PC market has stalled, reflecting moves the company made in the cloud both since Satya Nadella took over as CEO as well as some that were in place before he took over the top spot.
By the numbers:
Revenue was $23.3 billion according to standard accounting, and $24.7 billion on an adjusted basis, ahead of estimates
Per-share earnings were 83 cents and, excluding items, were 98 cents per share, also above expectations.
Revenue in its productivity and cloud businesses were up double digits, while sales in the unit that includes Windows were down 2 percent.
The Windows business was slightly ahead of a flat PC market, while Surface sales were down 2 percent from the prior year.
Microsoft's search revenue was up 10 percent, while gaming revenue from its Xbox business was up 3 percent.
LinkedIn had an operating loss of $361 million, on revenue of $1.1 billion.
Go deeper