Microsoft jumps into AI contest against Google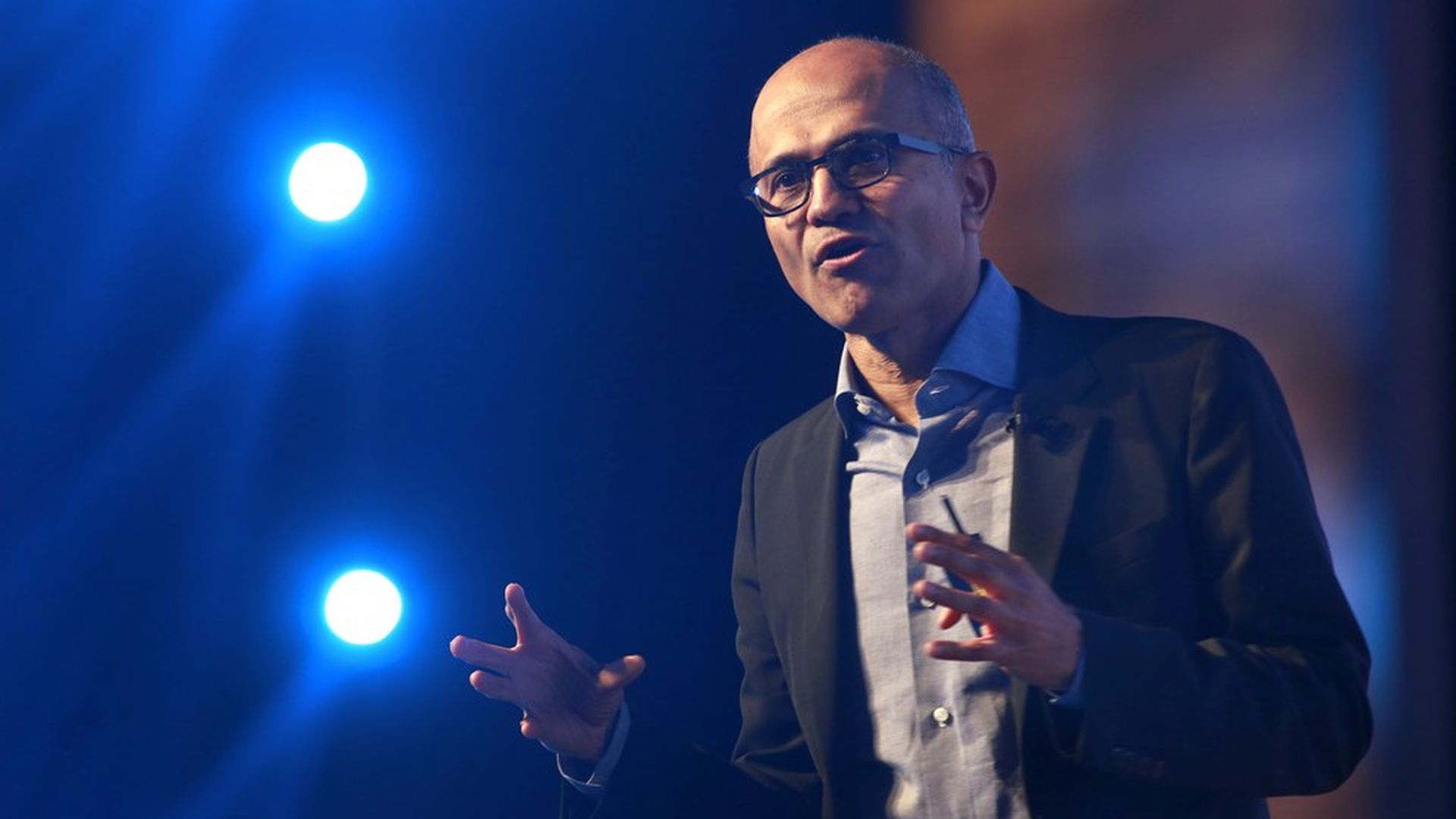 The contest for more sophisticated artificial intelligence systems has hotted up with an announcement of a big new lab — Microsoft Research AI, in which the software behemoth will employ more than 100 scientists to study how a single system of AI can tackle a wide range of jobs, rather than a single task, per Bloomberg. The new lab will partner with MIT, Microsoft said.
One of the new lab's initiatives is called AI for Earth, which will offer tools to environmentalists working on problems including climate and water shortages, Wired reports. As we've reported, Microsoft already was using its software to track pollution in places like Chesapeake Bay.
Why it matters: Microsoft is stepping up an already-fiercely competitive race toward smarter machines against Alphabet and Elon Musk's OpenAI.
Go deeper