Michigan is turning into a self-driving car testing ground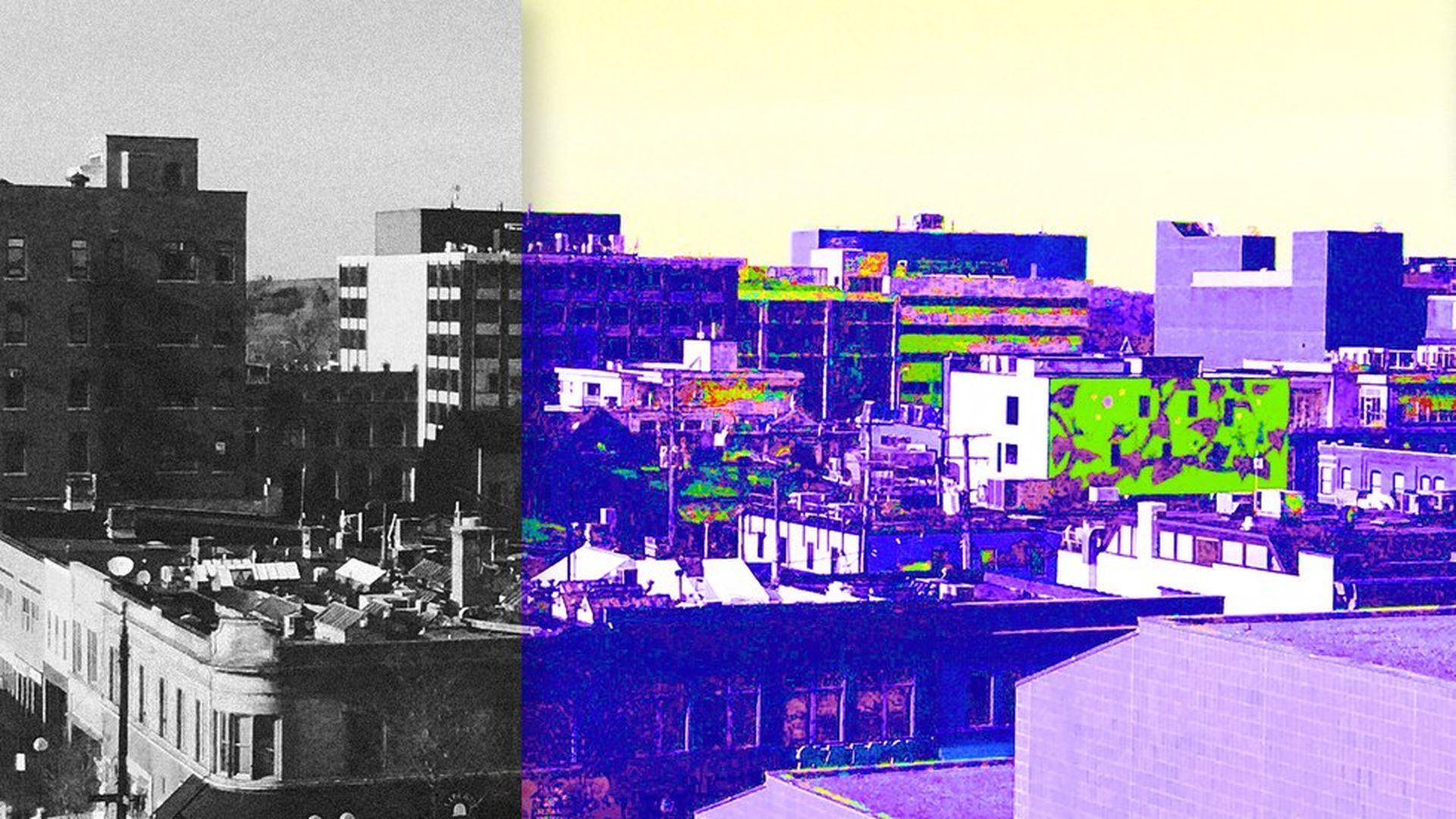 ANN ARBOR, Mich. — On the outskirts of the University of Michigan campus, there's a sight that instantly shows how much the area has changed: A sensor-connected car steered by an Xbox controller roams the streets of what is known as "M-City" to test self-driving and other connected-car technologies.
Why it matters: Michigan is known for its auto industry expertise but experienced a steep decline a decade ago when Detroit — its biggest city — lost half its population as manufacturing jobs left in droves. Detroit is fighting its way back to build a burgeoning tech scene. Ann Arbor, only 40 minutes away, is taking a complementary path: It's harnessing the university's high-tech talent factory and the state's auto factory history to be at the forefront of next-generation vehicle development.
Self-driving car city: M-City is a public-private partnership funded by 70 members including major car manufacturers, chip makers, wireless and insurance companies. Every year, it receives about $1.2 million to research things like how humans will interact with self-driving cars and how cities will need to be designed for them.
"There's a lot of disruption happening in a very short time frame," said Greg McGuire, M-City Lab Director. "We're running living laboratories" to test capabilities and effects.
Ann Arbor is also wirelessly connected using vehicle-to-vehicle communications technology called DSRC so that intersections and vehicle can communicate with each other.
2,000 privately owned vehicles are "driving" around Ann Arbor broadcasting messages back and forth 10 times a second.
McGuire said a few cars will be deployed on campus next month to research how students, bicycles and other cars interact with them.
The problem: There aren't enough investors tuned in to Michigan startups, and not enough Michigan-based investors in general. As more and more Silicon Valley companies move into the self-driving car market, Michigan has stiff competition for investment, talent and attention. A lot of the university's graduates are now realizing that if they don't take the opportunity to start companies to tackle components of self-driving cars, Tesla or another Bay Area startup will, said Emily Heintz, associate director of the Michigan Venture Capital Association.
By the numbers: 78% of the total capital invested in Michigan startups last year came from out-of-state investors, according to the association. More than half of the state's venture capital currently goes to Ann Arbor-based startups.
Currently, there are 141 venture-backed startup companies in Michigan, an increase of 48% over the last 5 years.
But an estimated $504 million of additional venture capital will be needed to adequately fund the growth of those companies over the next two years alone, per the MVCA.
Every $1 invested in a Michigan startup by a Michigan-based venture capital firm attracts $4.61 of investment from outside Michigan.
Another problem: Old-fashioned Midwestern humility, as Michigan Governor Rick Snyder puts it. Even though Michigan is one of the better-performing Midwestern states when it comes to startups, he says, people don't know about it. "We have to do a better job telling our story — no one else is going to tell it for us."
Go deeper