Michael Cohen to testify before House Intel in September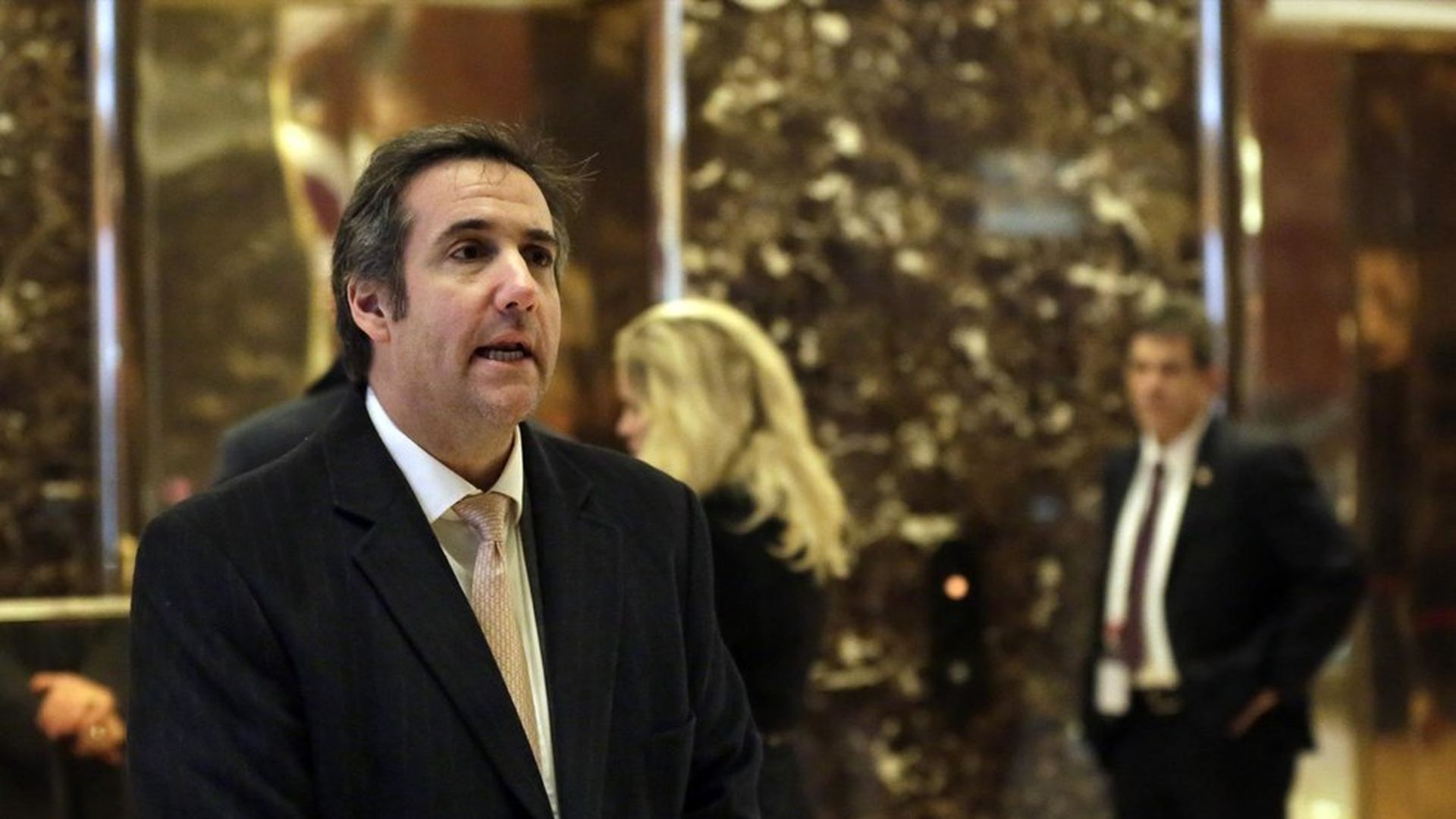 Michael Cohen, Donald Trump's longtime personal lawyer, said that he has been asked to testify in front of the House Intelligence Committee on Sept. 5 as a part of the House's Russia investigation, per Bloomberg.
His Russia connection: The unverified Steele dossier claimed that Cohen traveled to Prague in order to meet with Russian officials. He was also a conduit for the secret Ukraine peace plan that made its way to the desk of then-National Security Advisor Michael Flynn.
Go deeper