Mexico had an extra takeaway from the Trump-Nieto phone call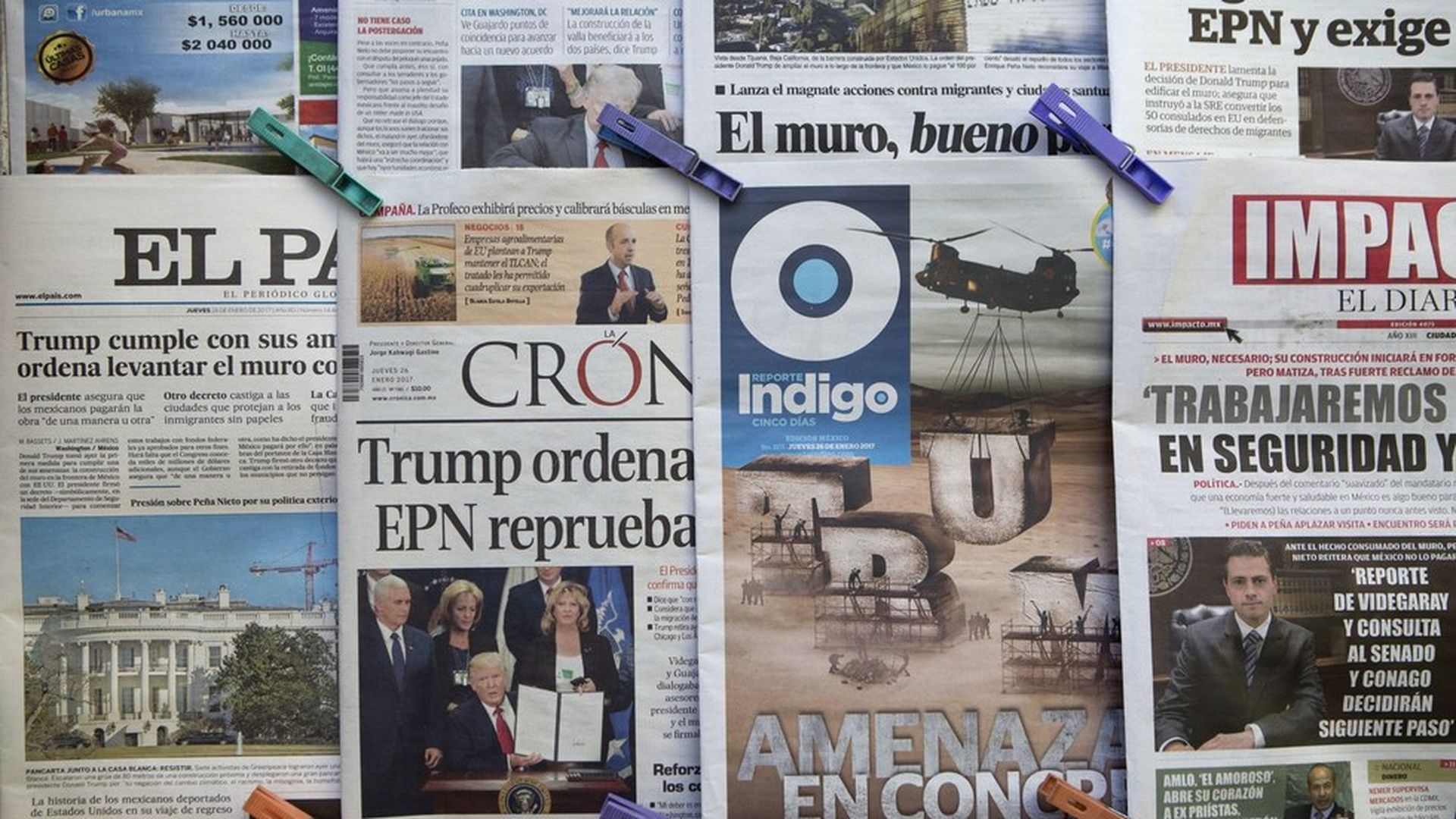 Both the Mexican and U.S. governments released statements about the talk between Trump and President Nieto. While both releases generally said the same thing, Mexico's version included one extra takeaway:
"Los Presidentes también convinieron por ahora ya no hablar públicamente de este controversial tema."
Translation: The Presidents also agreed not to talk publicly about the controversial issue for now.
Can Trump refrain from boasting about making Mexico pay for the wall?
Go deeper