Mexico fires back against Trump's NAFTA tweet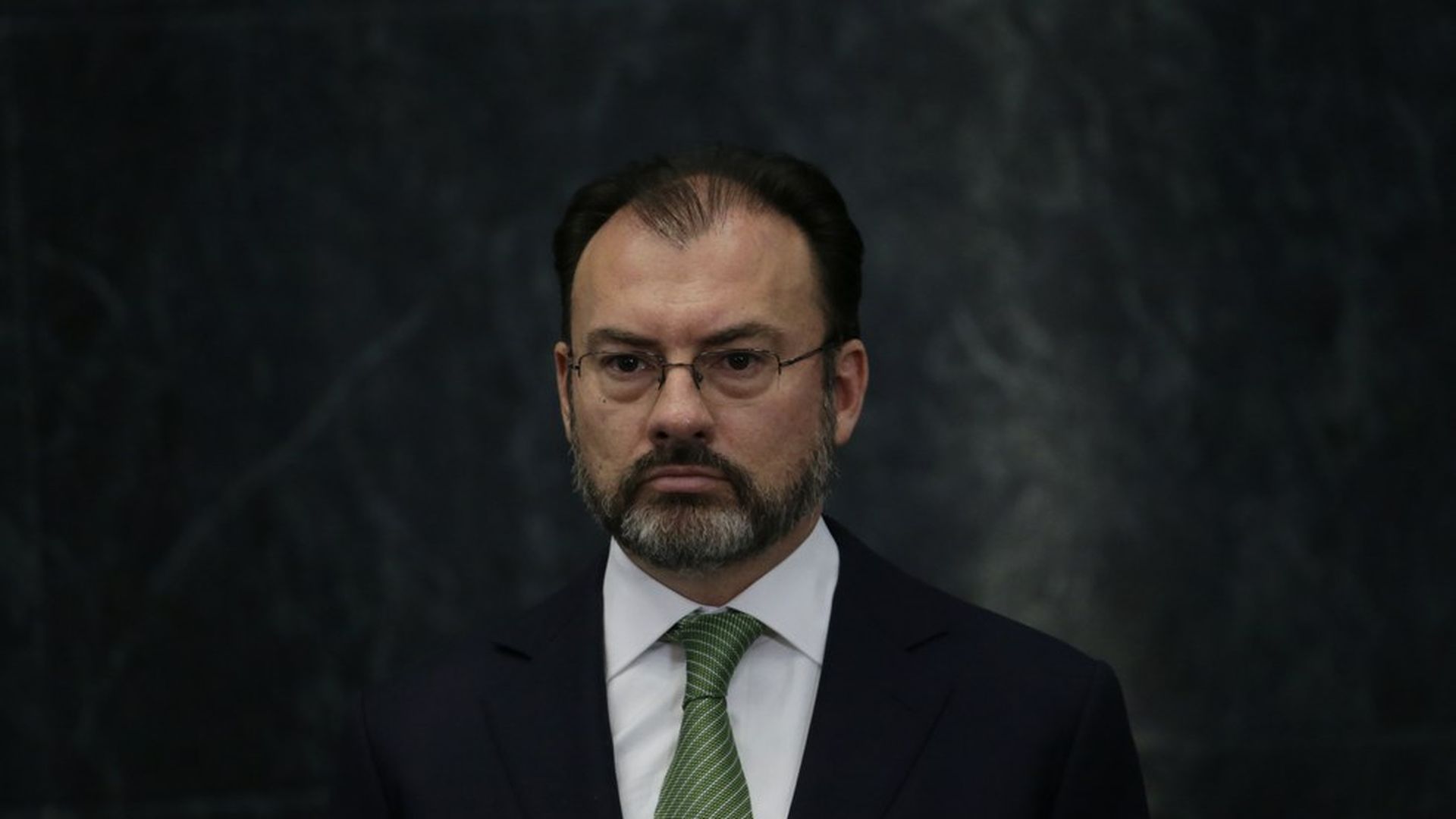 Mexico's Ministry of Foreign Affairs said it "will not negotiate NAFTA ... through social media or any other news platform." The statement came in response to President Trump's Sunday morning tweets, which called Mexico "one of the highest crime nations in the world" and said the U.S. "may have to terminate" NAFTA.
Why it matters: Trump has called his Twitter presence "modern day presidential," but tweets can't replace diplomatic negotiations.
On violence in Mexico: "It is a shared problem that will only end if its root causes are addressed: high demand for drugs in the United States and supply from Mexico (and other countries)," the foreign ministry wrote.
On the border wall: "Our country will not pay, under any circumstances, for a wall," it continued.
Go deeper