Mergers seen getting a Trump bump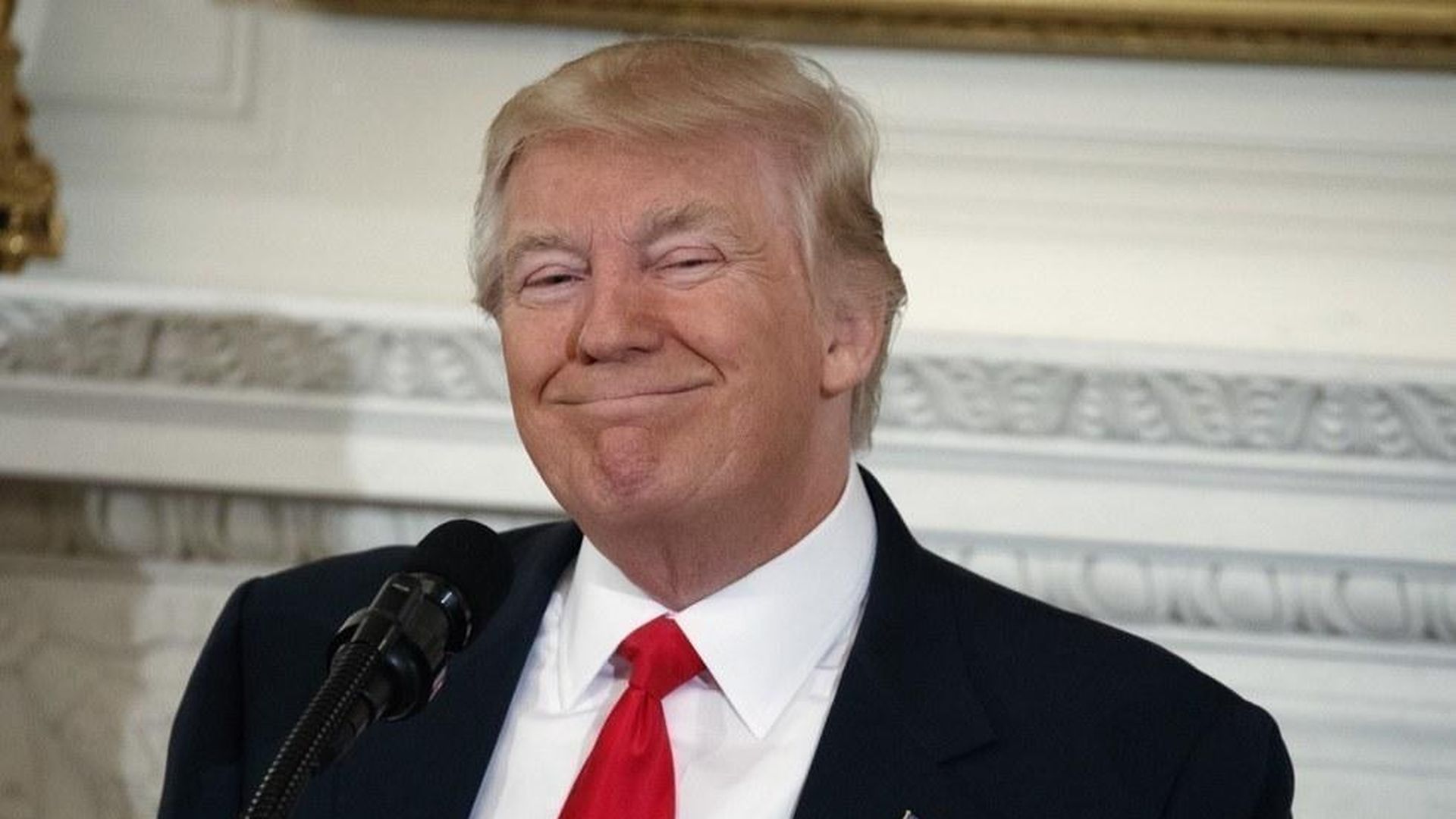 With a more relaxed antitrust posture and the possibility of tax reform on the horizon, merger activity is expected to rise this year. About 44 % of dealmakers see the number of transactions rising this year, while 35% expect M&A to be about the same as last year. Only one in five expect the number of mergers to drop from last year, according to a new Brunswick Group survey.
Among the other findings
Half of those surveyed see the Trump administration as a positive for deals and 21 percent see the new president as neutral. Less than a third of dealmakers see the new administrative as a hindrance for transactions.
Healthcare, energy and pharmaceuticals are seen as the hottest sectors for deal activity.
The one hitch is for foreign companies looking to buy U.S. companies. Nearly three quarters of those surveyed expect foreign purchases to face more scrutiny.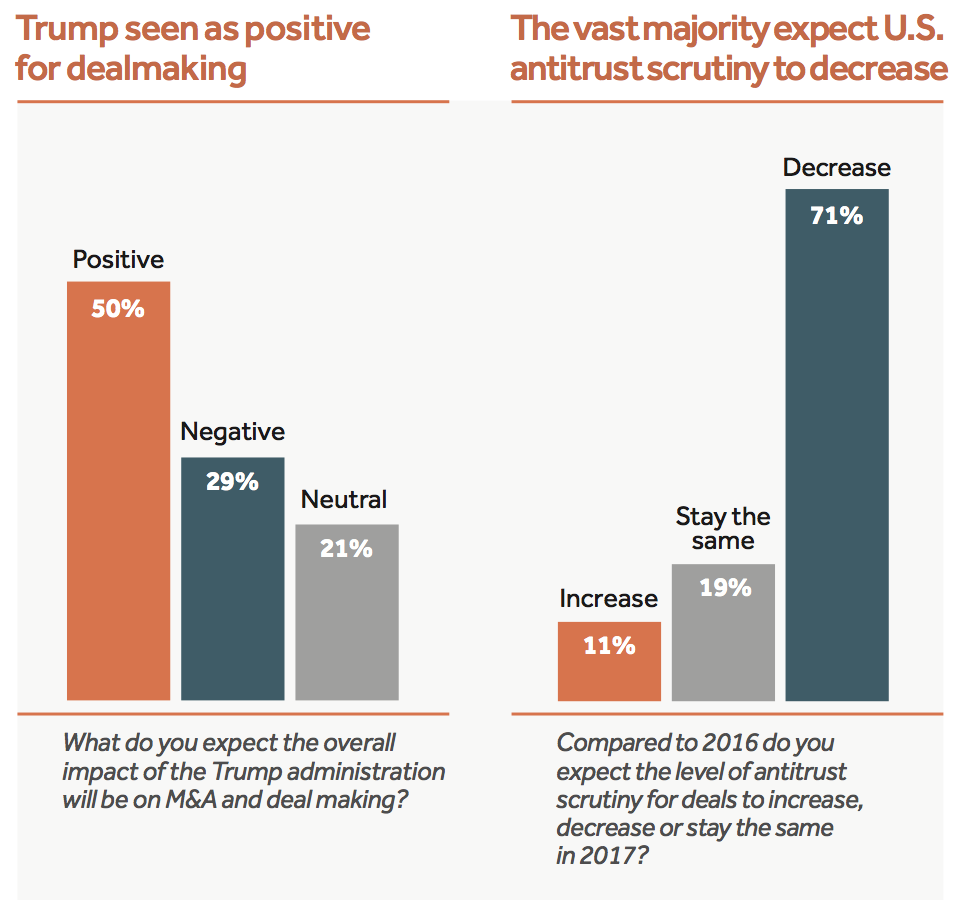 Go deeper