Melania: the stealth First Lady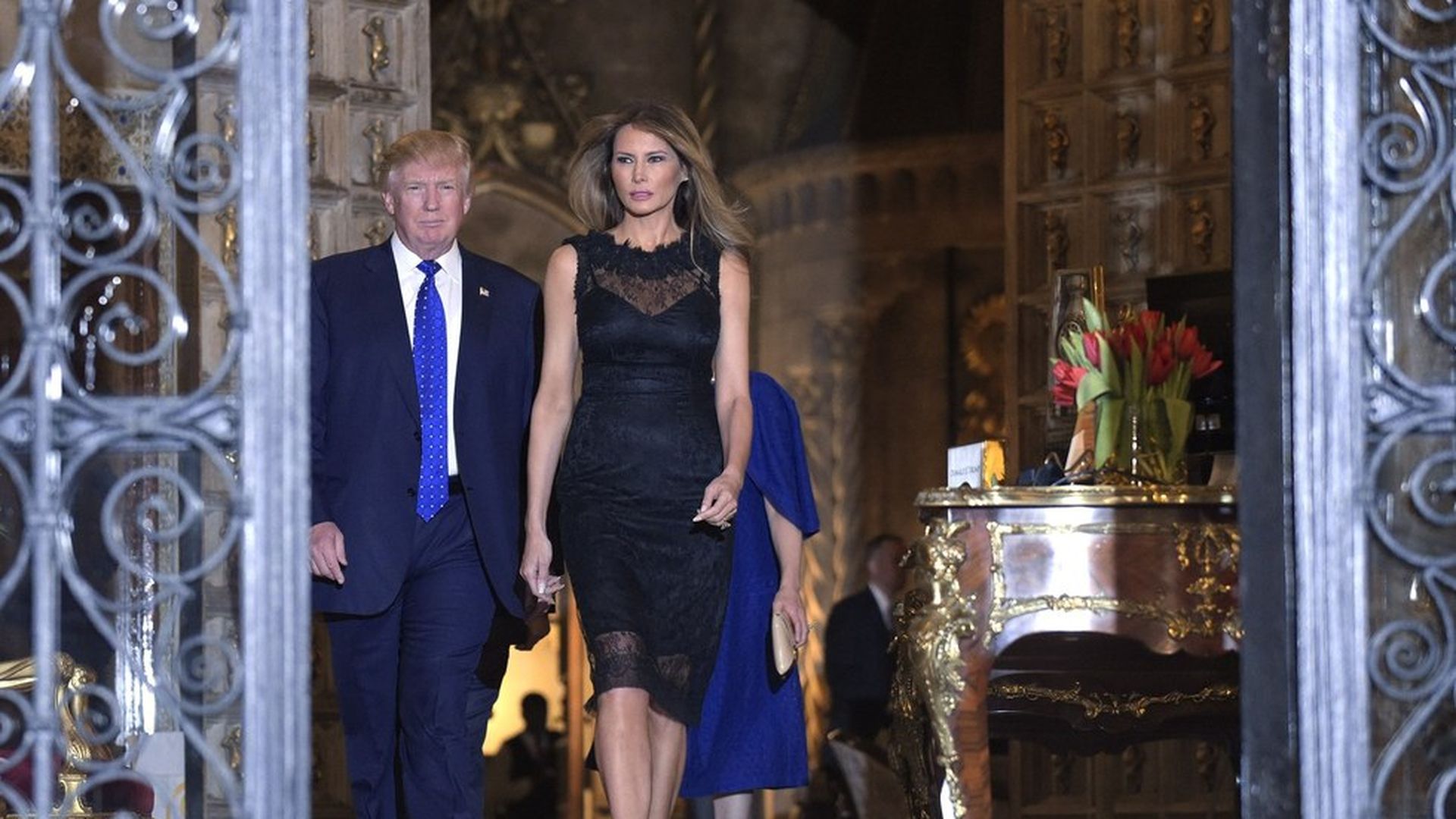 Although she hasn't entered into Washington politics, FLOTUS has been busy the past several weeks — suing for defamation, entertaining the Spouse of the Prime Minister of Japan and opening the White House for tours.
Reading to kids: A couple weeks ago, Melania visited a pediatrics hospital in New York to read to the children there.
Throwing a party: Melania hosted the first White House ball of the administration... during the Oscars. "Mrs. Trump looks forward to putting on a phenomenal event. And the first lady's put a lot of time into this event that's going to occur... and I have a feeling that that's where the president and the first lady are going to be focused on, on Sunday night," Sean Spicer told reporters before the event.
Michelle's gardens: A spokesperson for Melania announced last month, "As a mother and as the first lady of this country, Mrs. Trump is committed to the preservation and continuation of the White House Gardens, specifically the First Lady's Kitchen Garden and the Rose Garden."
White House tours: The First Lady also announced that the White House will open again for public tours. "The White House is a remarkable and historic site and we are excited to share its beauty and history," she said in a statement, although Donald did most of the welcoming.
Lawsuit #1: She resubmitted her defamation lawsuit against the Daily Mail, who published a now-retracted article claiming Melania once worked for an escort service. Her lawyers changed some wording from the first lawsuit they filed because it sounded as if Melania was seeking to make money as First Lady. She's still requesting $150 million in damages.
Lawsuit #2: She settled another similar defamation suit last month against a blogger. Trump's lawyers have said the blogger agreed to pay a "substantial sum," according to CNN.
@FLOTUS: Melania has now tweeted 11 times, although she has yet to announce anything in regards to her promise during the campaign to fight bullying on social media.
One tweet was in response to being insulted by a NYT reporter: Model and actress Emily Ratajkowski tweeted that Jacob Bernstein called Melania a "hooker." The reporter was reprimanded and later apologized. Melania thanked Ratajkowski for standing up for her:
Mar-a-lago with the Abes: Melania joined her husband in Mar-a-lago to help host the Japanese Prime Minister and his wife...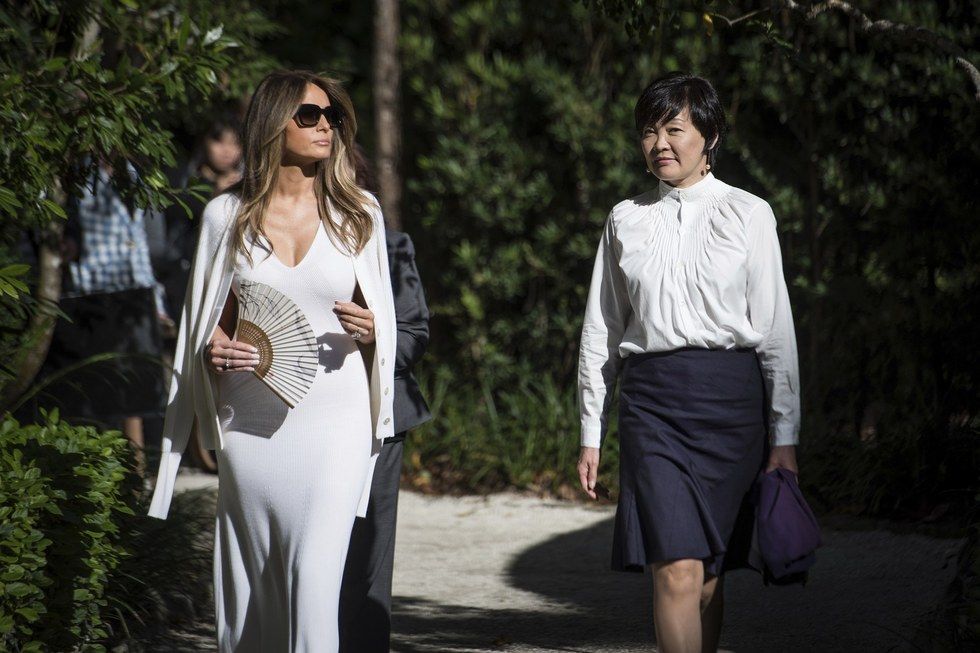 The Israeli PM: Melania also helped host the Netanyahus...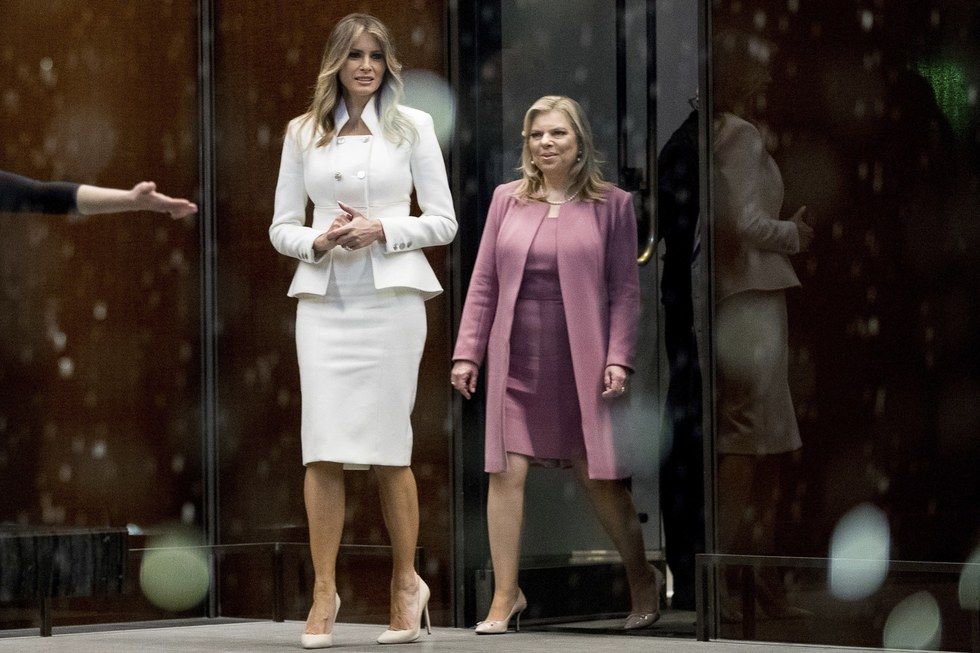 Go deeper