Melania and Barron move to the White House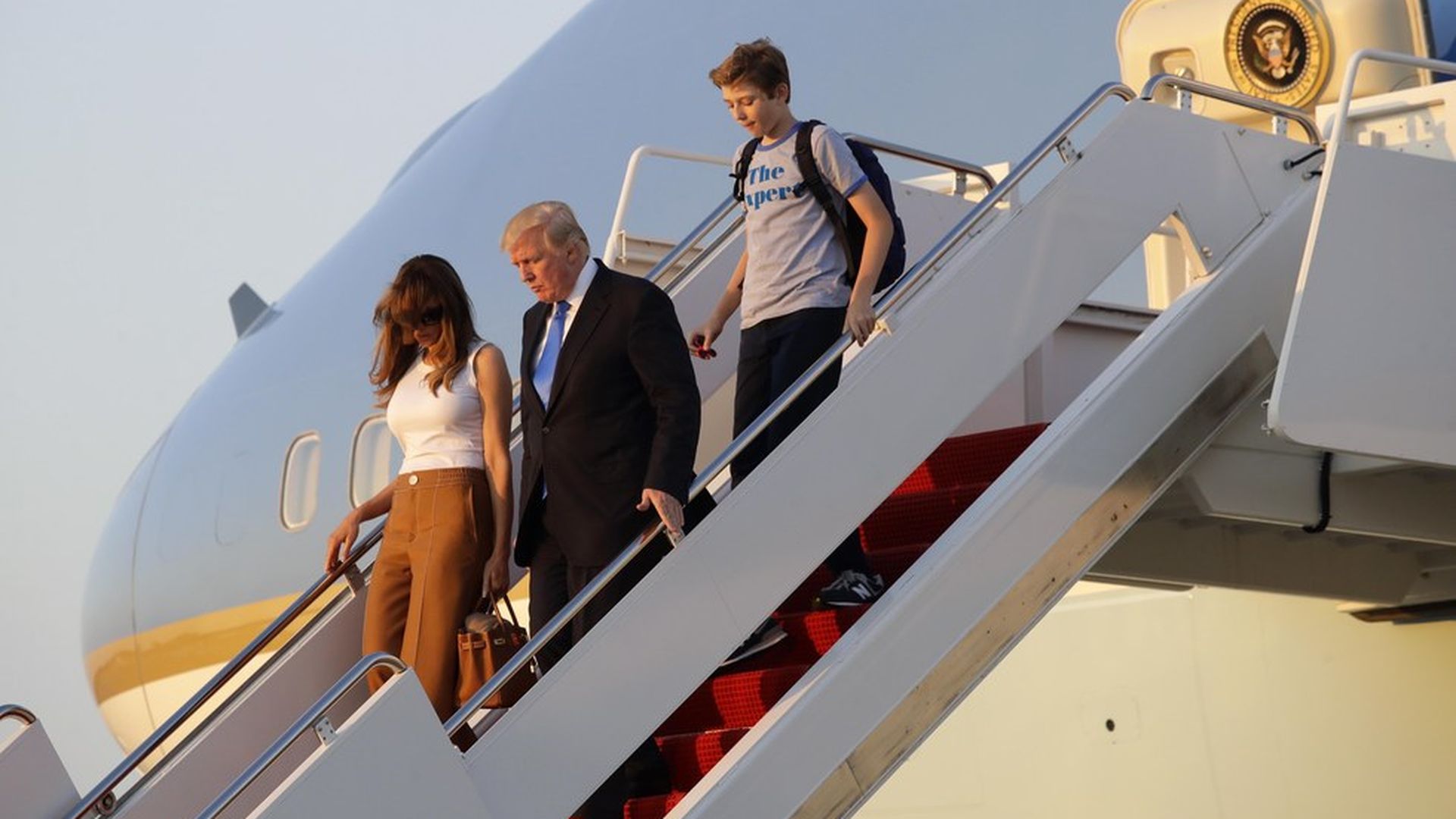 "Melania Trump, son Barron move into the White House," by AP's Darlene Superville:
"After nearly five months of living apart, President Donald Trump's wife, Melania, announced Sunday that she and the couple's young son have finally moved into the presidential mansion."
"Mother and son broke with tradition by living at Trump Tower in New York since the inauguration so that Barron, now 11, could finish the school year uninterrupted."
The first lady tweeted: "Looking forward to the memories we'll make in our new home! #Movingday."
"Barron will enter the sixth grade at St. Andrew's Episcopal School in Potomac, Maryland, in the fall."
Go deeper