Meet Trump the "aviation enthusiast"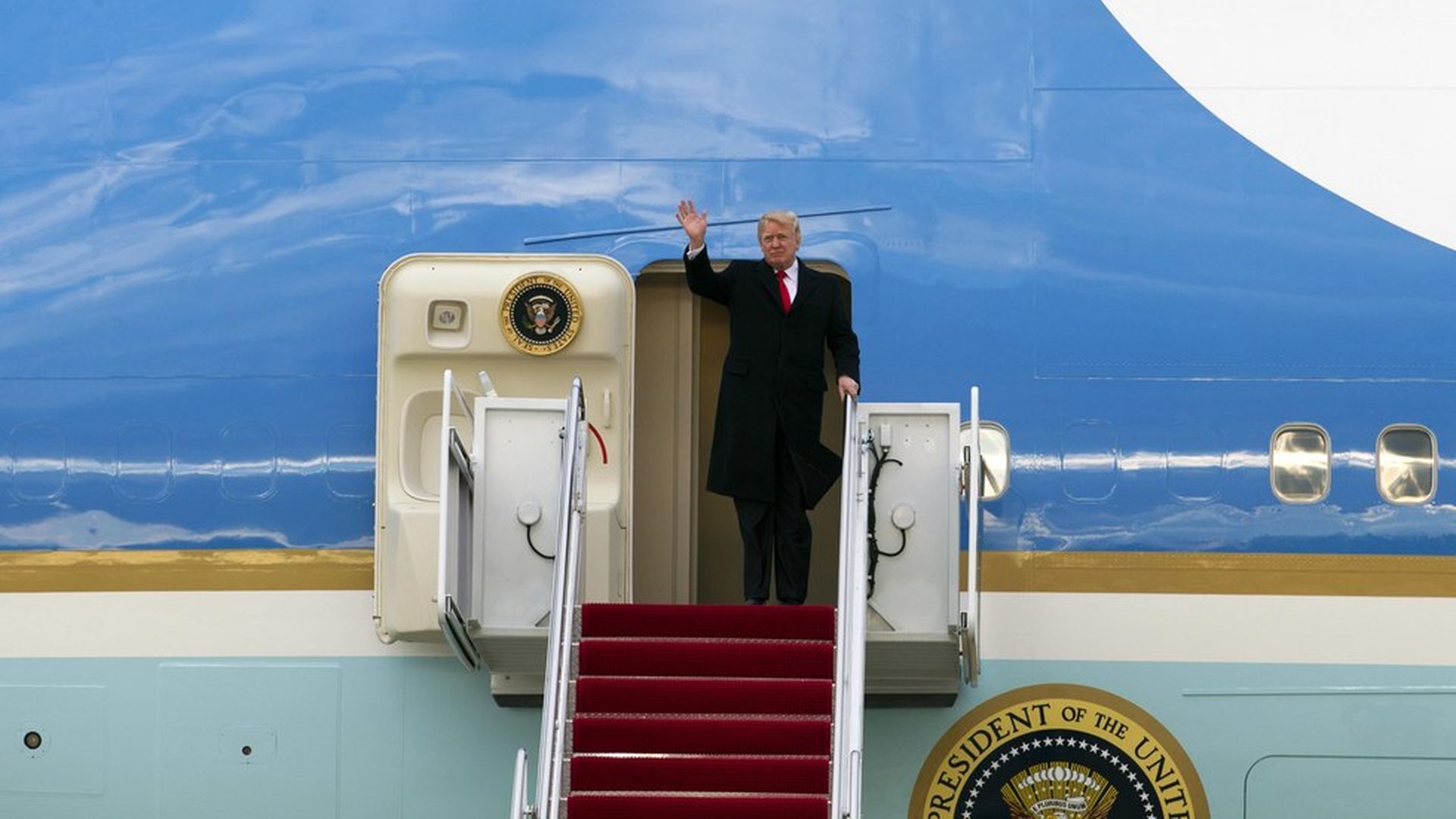 President Trump earned the title of "aviation enthusiast" during a meeting with the Air Force's mobility chief, four-star General Carlton Everhart, in December. Everhart praised Trump's "good questions" about the manufacturing of a new Air Force One in a recent interview with Bloomberg, and their exchange suggests that Trump approached their meeting with a business mindset.
Trump "wanted to come from a position of negotiations to try and get the price down," Everhart told Bloomberg. Given his previous tweet about Boeing's "out of control" costs for Air Force One planes, Trump made it clear to Everhart that he wouldn't settle for an overpriced new aircraft.
One interesting thing: The Boeing 757 that Trump used for travel during his presidential campaign was a hand-me-down from Microsoft co-founder Paul Allen, Bloomberg noted. Trump has a history of being crafty with his aircraft purchases, opting to buy second-hand planes that he can then modify to fit his lavish lifestyle.
Go deeper