Meet the DOJ official who'd take over if Rosenstein recuses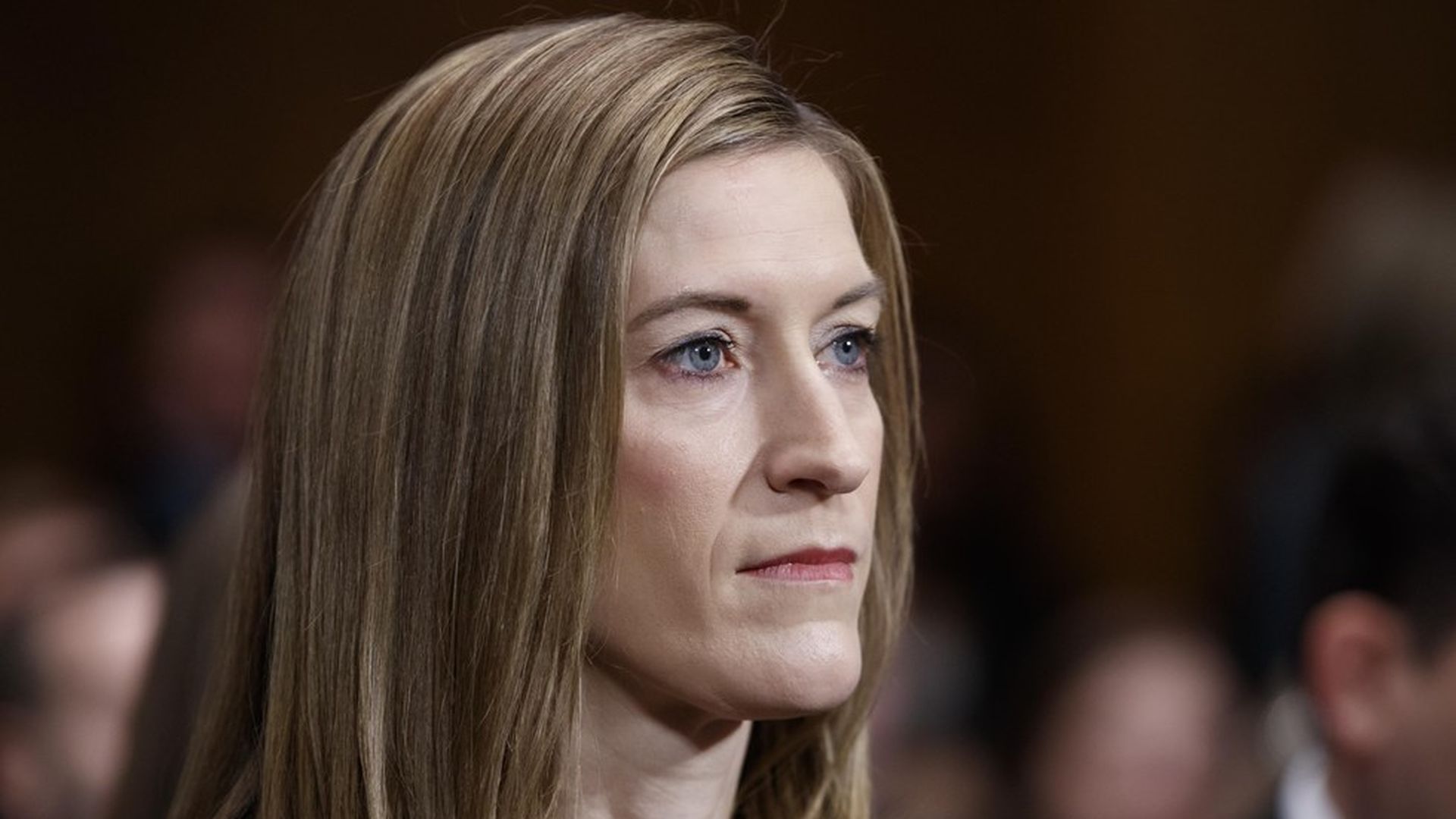 Associate Attorney General Rachel Brand is next in line if Deputy Attorney General Rod Rosenstein recuses himself from the Russia probe — which he privately admitted he may need to do since he may need to serve as a witness on James Comey's firing.
It's "only a matter of time" before this becomes Brand's responsibility, says Matt Miller, justice and security analyst for MSNBC and former DOJ.
What it means: Whoever serves in this role makes decisions about resources for Special Counsel Bob Mueller's probe into Trump-Russia and has a final say over whether a prosecution can ultimately take place. That probe's significance can't be stressed enough — it just expanded to include an investigation into whether Trump obstructed justice, potential financial crimes of Trump associates, and Jared Kushner's business dealings.
Her resume, via the Washington Post:
A former intern of Chuck Grassley's, she graduated from University of Minnesota at Morris and Harvard Law, where she was a member of the Federalist Society.
She clerked for Supreme Court Justice Anthony M. Kennedy and worked for the firm Cooper, Carver & Rosenthal.
Later she served in George W. Bush's DOJ in the Office of Legal Policy and advised Obama on privacy and civil liberties on the government's surveillance programs, and in between spent time at WilmerHale and the U.S. Chamber Litigation Center.
She currently manages lawyers at the DOJ litigating on civil rights, policing, and antitrust issues, including the travel ban.
Her former colleagues give ringing reviews: Jamie Gorelick, who worked with her at WilmerHale and is now Jared Kushner's lawyer," called her "very smart and very thoughtful..." Jack Goldsmith, who worked with her in the Office of Legal Counsel, said she "has deep knowledge of the department, is extremely bright, well organized and a good manager, excellent judgment."
But Dems don't like her "pro-corporate" work, which they fear makes her current role as associate attorney general in charge of antitrust issues and civil rights particularly questionable. No Democrats voted "yay" for Brand's confirmation.
Go deeper