Meet Jay Sekulow, Trump's TV lawyer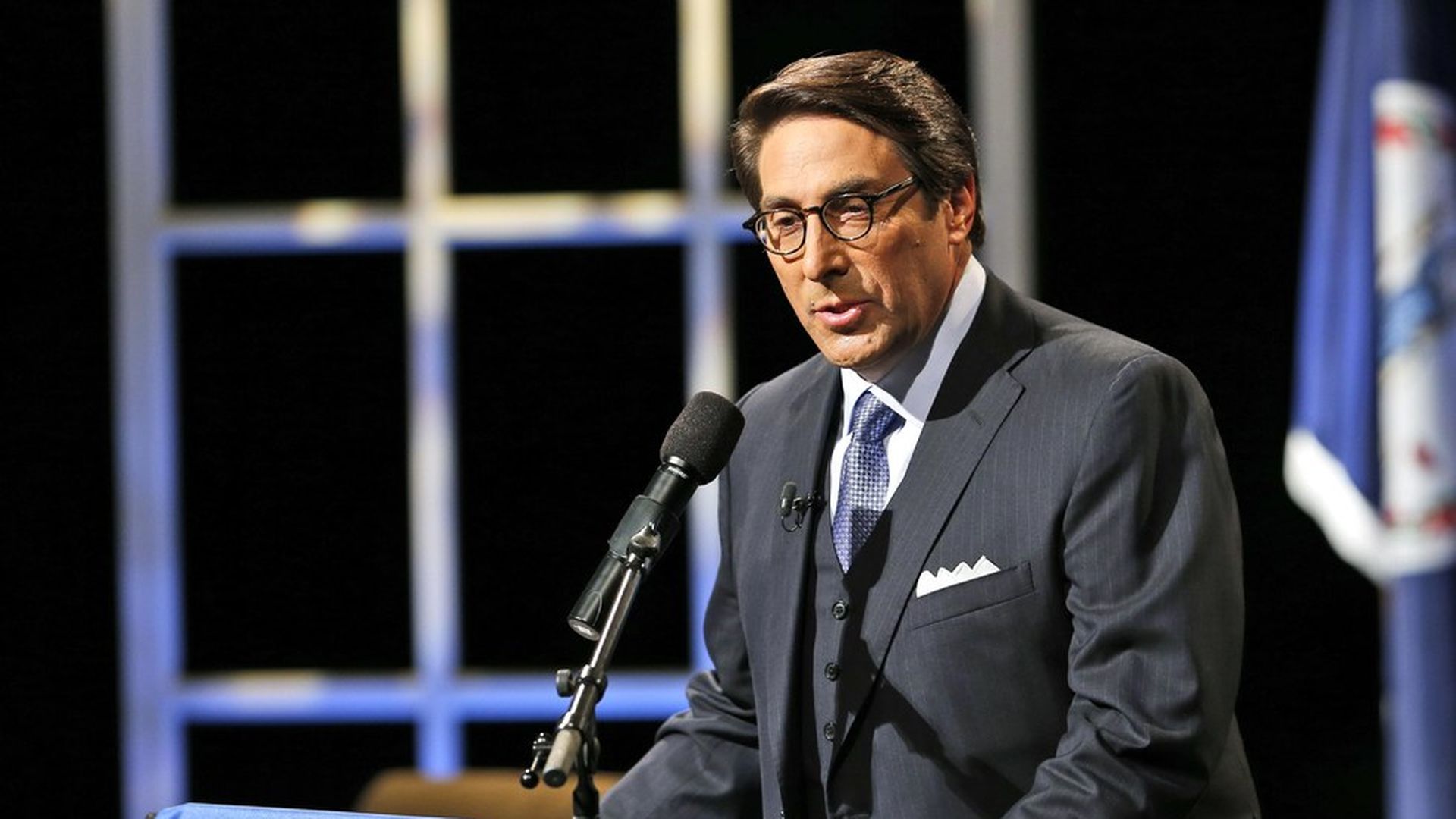 Jay Sekulow, a member of President Trump's legal team, raised eyebrows Sunday as he hopped from network to network defending Trump against reports that he's under investigation for obstruction of justice, until he fumbled while being interrogated by Fox News' Chris Wallace, and admitted he doesn't know for sure what Special Prosecutor Robert Mueller is investigating.
That misstep was not due to inexperience on TV — Sekulow regularly appears as a legal analyst on Fox News Channel, The 700 Club, and Sean Hannity's radio show. Sekulow has grown famous for his work with the religious-right, such as in his defense of the American Center for Law and Justice (ACLJ).
Expect to see a lot more of Sekulow, who has essentially stood in for members of the administration on the Sunday shows for two weeks running.
Guided by religion: Sekulow is a devout Christian whose work reflects his religious beliefs, as seen in the cases he's taken up with the ACLJ, including backing their stances against gay marriage and abortion.
Runs two multimillion nonprofits with his family, the Christian Advocates Serving Evangelism and the ACLJ. As Salon's Heather Digby Parton points out, Sekulow's wife, brother, sons and sister-in-law "dominate the boards of both organizations" in an arrangement not dissimilar from how Trump ran his business and, to a lesser extent, the White House.
Fervent Trump supporter: The Washington Post's Derek Hawkins writes, "Using language popular on the political far right, he has warned repeatedly of a 'deep state bureaucracy' out to sabotage the presidency and a 'shadow government' led by none other than former FBI director James B. Comey, fired last month by Trump. In May, Sekulow dismissed the Russia scandal as 'a fraud on the American people.'" Sekulow has also personally known Trump for years.
Why he's representing Trump: "If the president of the United States asks you for legal advice and you're a lawyer and you're serving your country and the Constitution, you do it," Sekulow said on his radio show earlier this month. "This was an opportunity that opened up and we wanted to take advantage of it in order to make sure the Constitution is fulfilled. This is an attack on the presidency. That's what this is."
Why he's on TV: As Axios' Jonathan Swan reported earlier this month, Trump's lead lawyer on the Russia probe, Marc Kasowitz, is not viewed as good media talent, and Trump thinks Sekulow does a good job defending him on TV.
Go deeper