McMaster: "There is a military option" for North Korea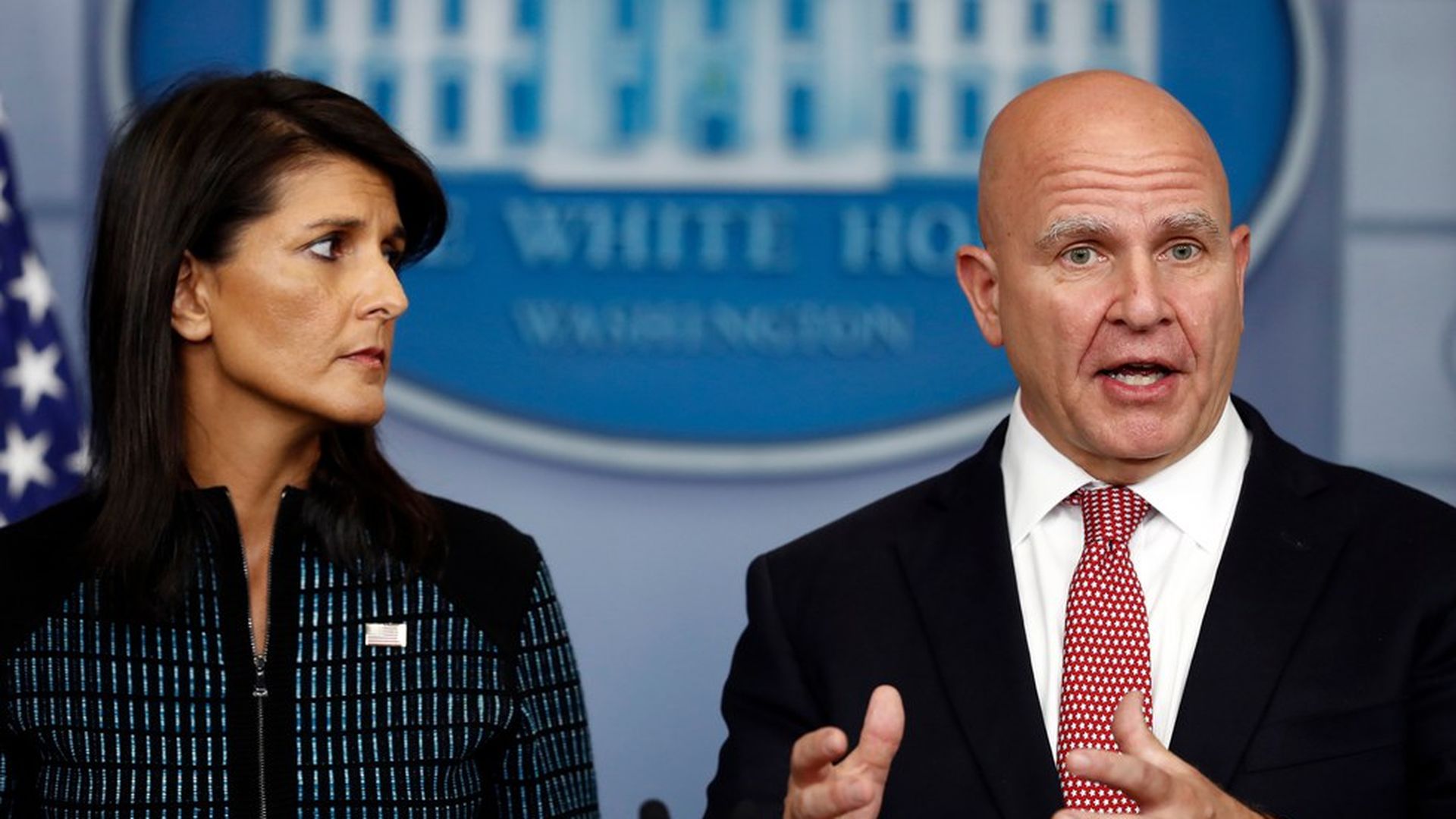 U.N. Ambassador Nikki Haley and National Security Advisor Gen. H.R. McMaster revealed Friday that the administration has an aggressive military plan to deal with North Korea, if necessary, following their recent missile strike. Haley urged that it's important to push through "as many of the diplomatic options that we have," but also stated she has "no problem kicking it to General Mattis" because he has "plenty of options."
McMaster added that "there is a military option" but that's "not what we would prefer." He also reminded the room that "this is not an issue between the United States and North Korea. This is an issue between the world and North Korea." More from Sarah Sanders' Friday briefing:
General McMaster and Ambassador Haley:
Trump's goal for the UN General Assembly (which he is attending next week): Promote peace, promote prosperity, and uphold sovereignty and accountability, said McMaster.
UNGA topics include terrorism, North Korea, Burma. "No one is going to grip and grin. The U.S. is going to work," said Haley.
Sarah Sanders:
Trump's DACA "deal" with Nancy and Chuck: "The President supports the DACA program" but wants "massive border security."
On an ESPN host calling Trump a white supremacist: "ESPN has been hypocritical. They should hold anchors to a fair and consistent standard."
Go deeper