McConnell's "nuclear option" after health care failure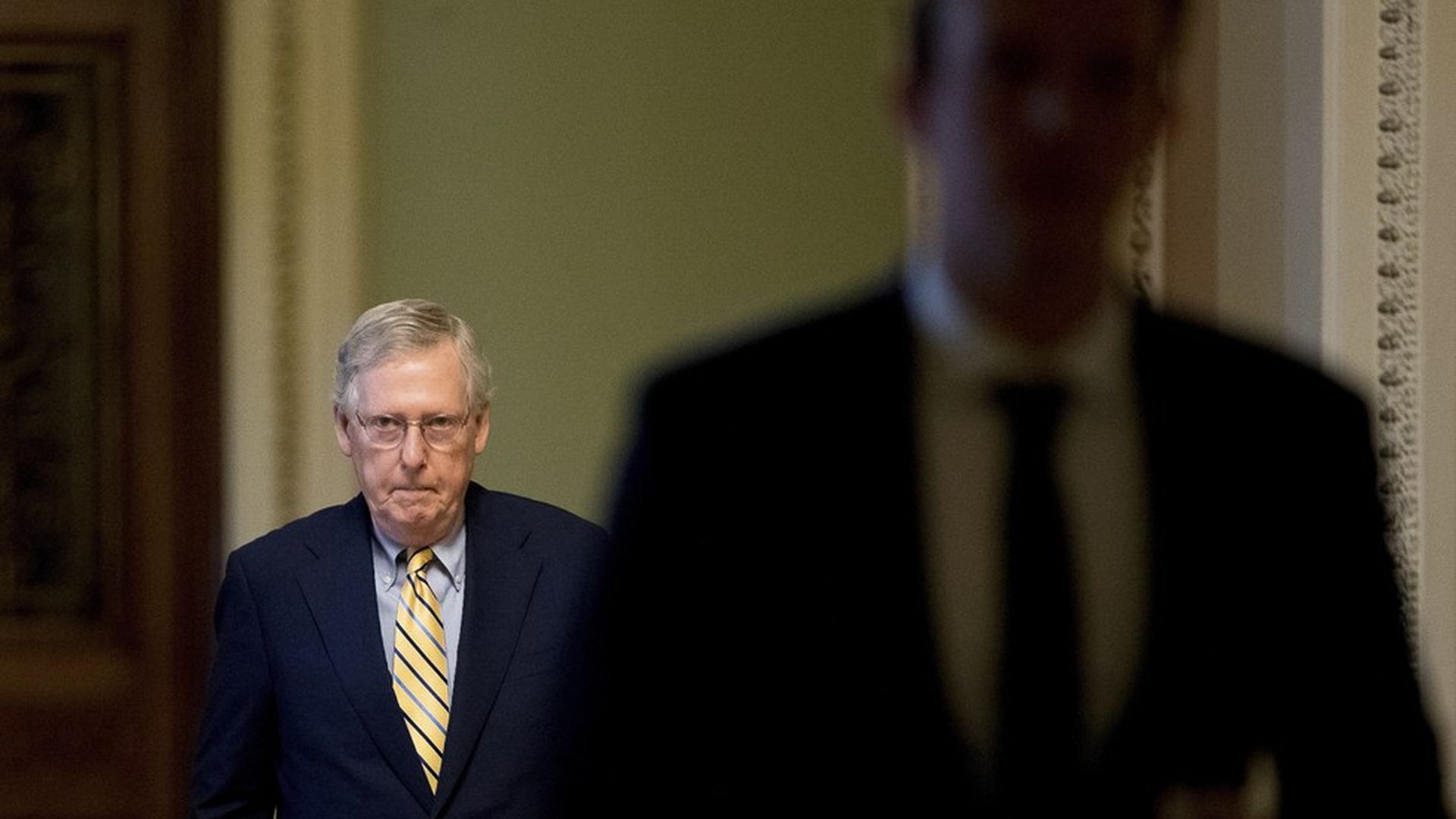 Obamacare remains the law of the land. And the White House didn't even get a courtesy call.
The West Wing was blindsided last night when two Republican senators — Mike Lee of Utah and Jerry Moran of Kansas — came out against repeal-and-replace. Either of them would have killed it.
But there's one more act in this drama: At 10:46 p.m., Senate Republican Leader Mitch McConnell announced that he was calling the bluff of his finicky GOP colleagues and planning a repeal-only vote, putting them on the line to act on the promise they had repeatedly made in their campaigns, with no excuses.
"Regretfully, it is now apparent that the effort to repeal and immediately replace the failure of Obamacare will not be successful," said McConnell. "So, in the coming days, the Senate will vote to take up the House bill with the first amendment in order being what a majority of the Senate has already supported in 2015 and that was vetoed by then-President Obama: a repeal of Obamacare with a two-year delay."
Axios' Jonathan Swan says this "the nuclear option": "This is leadership saying: 'If you're not going to come around on a "replace" bill, [forget] you. We'll do repeal without replace — which you voted for before, when Obama was president, and you knew it wouldn't take effect. What was that, a fake vote?'"
The outlook: It'll probably lose. But this is McConnell trying to get the issue fully off his plate so he can move on to tax reform, while showing the base he tried everything he could.
The takeaway: Top Republicans sources believe that the failure of health reform would make tax reform more likely — because of political desperation by Republicans, who'll need something to run on.
Be smart: We emailed one of the GOP's sharpest vote counters with the repeal-only news and the subject line: "Hail Mary?"
The quick reply: "Incomplete pass."
Quote du jour, per Politico: "At a dinner with GOP senators on Monday evening, Trump said the party would look like 'dopes' if they couldn't pass [a repeal-only] bill after passing a repeal bill in 2015."
Go deeper