McConnell's low expectations frustrate House conservatives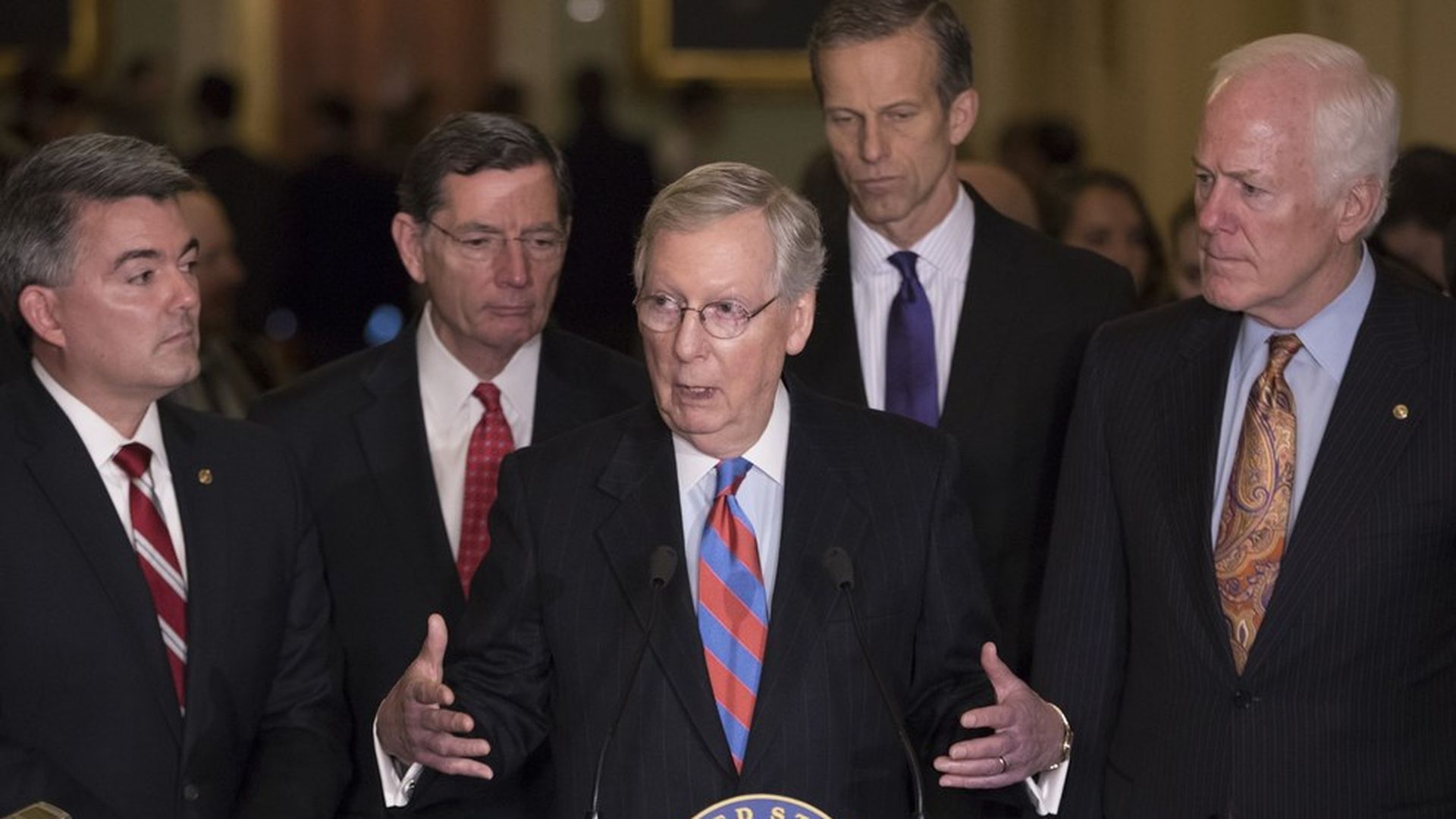 After Senate Leader Mitch McConnell spoke to House Republicans in Philadelphia today, a prominent conservative House member texted Axios saying a number of his colleagues were frustrated by what they heard:
"There seems to be a real frustration with the timetable that the Senate leader outlined on what the Senate will do. Some appreciate the honesty but are concerned that it will translate into very little getting accomplished."
McConnell was laying out the reality of the Senate, which is that to pass most legislation, the 52 Republican members need at least eight Democrats to join them. McConnell's message, our source paraphrases, was that "we are focused on confirmations and set low expectations for anything else." Others said McConnell was just pointing out that bills need 60 votes in the Senate.
"He was trying to convey that although the House can turn things around like that, the Senate just institutionally, by workload, cannot do as quickly," Sen. Bill Cassidy told us.
Why this matters: A big chunk of the Republican House has never had to govern. They've had the luxury of being in opposition for the Obama years. Today's tensions show that the clash between hardliners and leadership isn't over. "It's a perennial problem but I think it's more intense now because people feel that w/ unified government, we have to deliver and the Senate shouldn't be an excuse," one senior GOP aide emailed.
Go deeper