McConnell: We're not going to kill the filibuster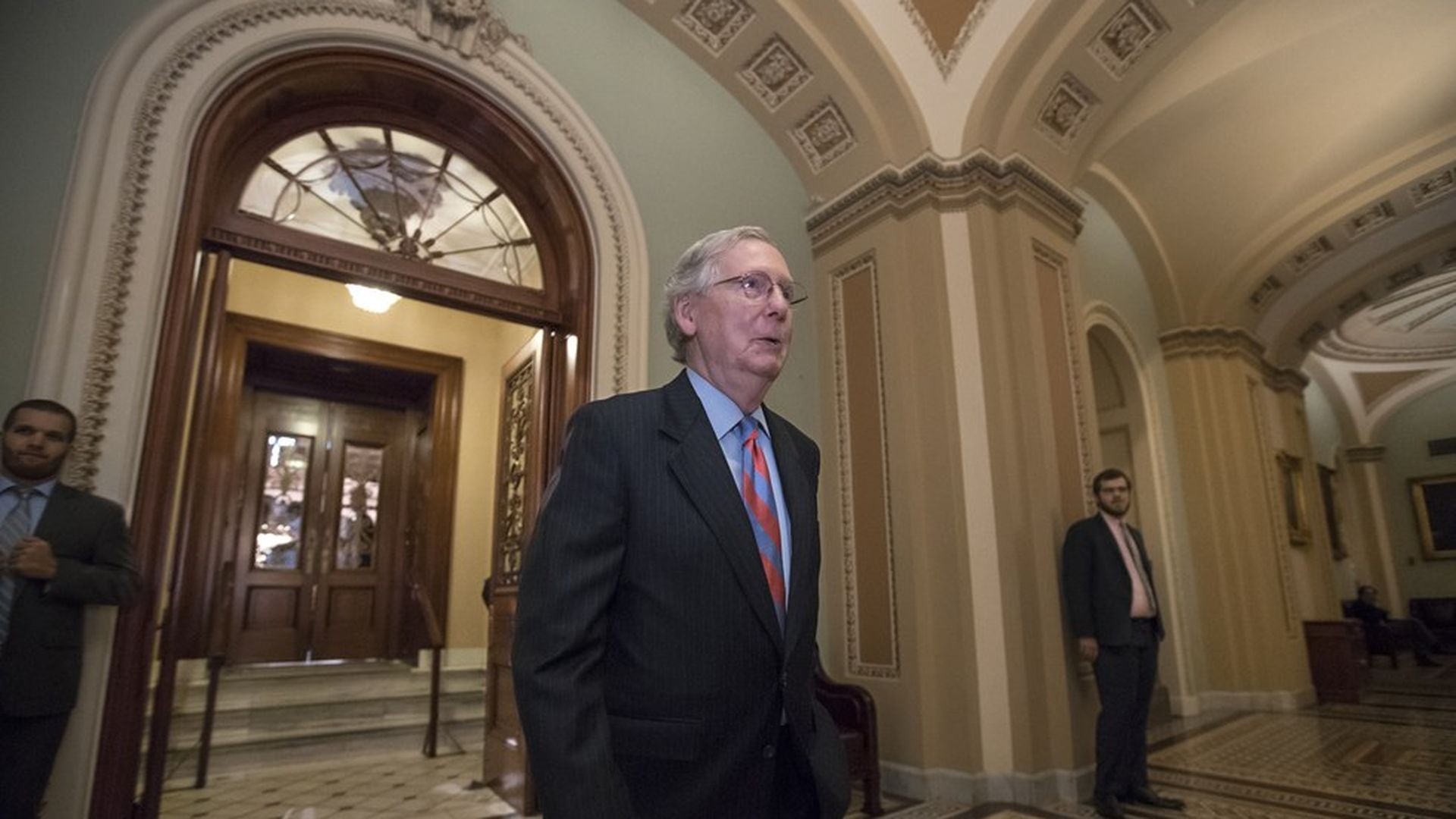 During the weekly Senate GOP leadership press conference, Mitch McConnell brushed off President Trump's Twitter suggestion over the weekend to kill the legislative filibuster, saying, "There are not the votes in the Senate as I've said repeatedly to the president and all of you to change the rules of the Senate. It would require 50 or 51 Republicans to agree to that. The votes are simply not there."
An admission: "It's pretty obvious that our problem on health care was not the Democrats. We didn't have 50 Republicans."
Tax reform: McConnell said that Republicans would take tax reform up when they come back after Labor Day with the goal of completing it this year — and it'll be done under reconciliation due to Democratic opposition.
Jeff Flake's criticism: "I haven't had a chance to read Jeff Flake's book, but I'm gonna do that."
Go deeper