McConnell stiffs Democrats on special Russia counsel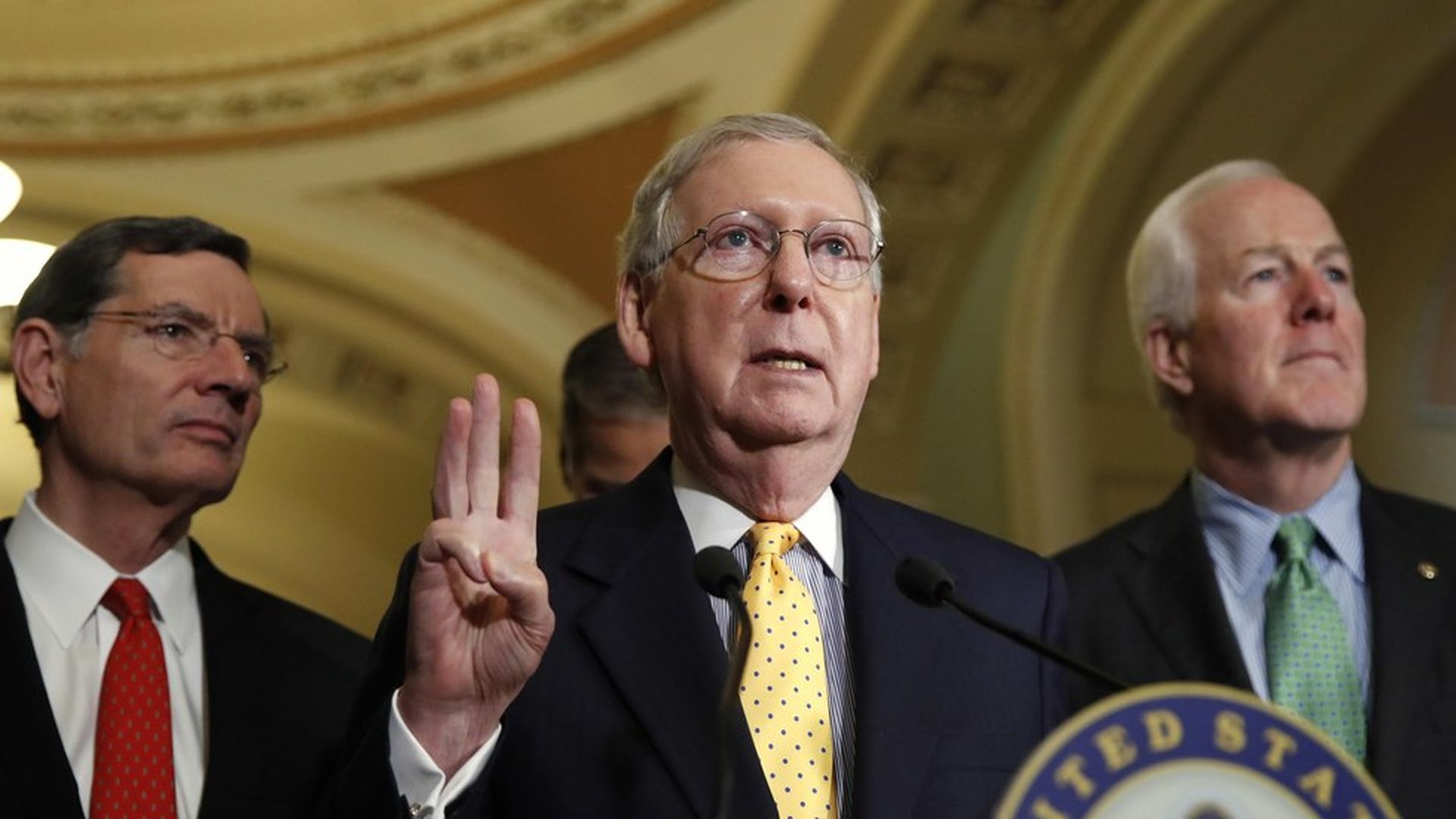 On the floor this morning, Minority Leader Chuck Schumer called for the appointment of a special counsel for the government's investigation into the possible collusion between Trump campaign associates and Russian officials — as well as separate briefings, closed and possibly classified, of Attorney General Jeff Sessions and Deputy Attorney General Rod Rosenstein in front of the entire Senate.
Senate Majority Leader Mitch McConnell seemingly brushed aside the notion of a special prosecutor before Schumer even spoke, saying:
Today, we'll no doubt hear calls for a new investigation, which could only serve to impede the current work being done.
The questions Schumer wants answered in the closed briefings:
Why was Sessions, who has recused himself from the Russia investigation, able to influence firing of Comey?
Did Rosenstein act on his own, at the direction of his superiors, or the White House?
Are reports that Trump has been searching for a rationale to fire Comey true?
Was Comey's investigation making progress in a direction that might damage Trump?
Why didn't Trump wait for the Inspector General's investigation into Comey's handling of the Clinton email investigation to conclude before firing him?
Go deeper