McConnell says a border tax probably won't pass the Senate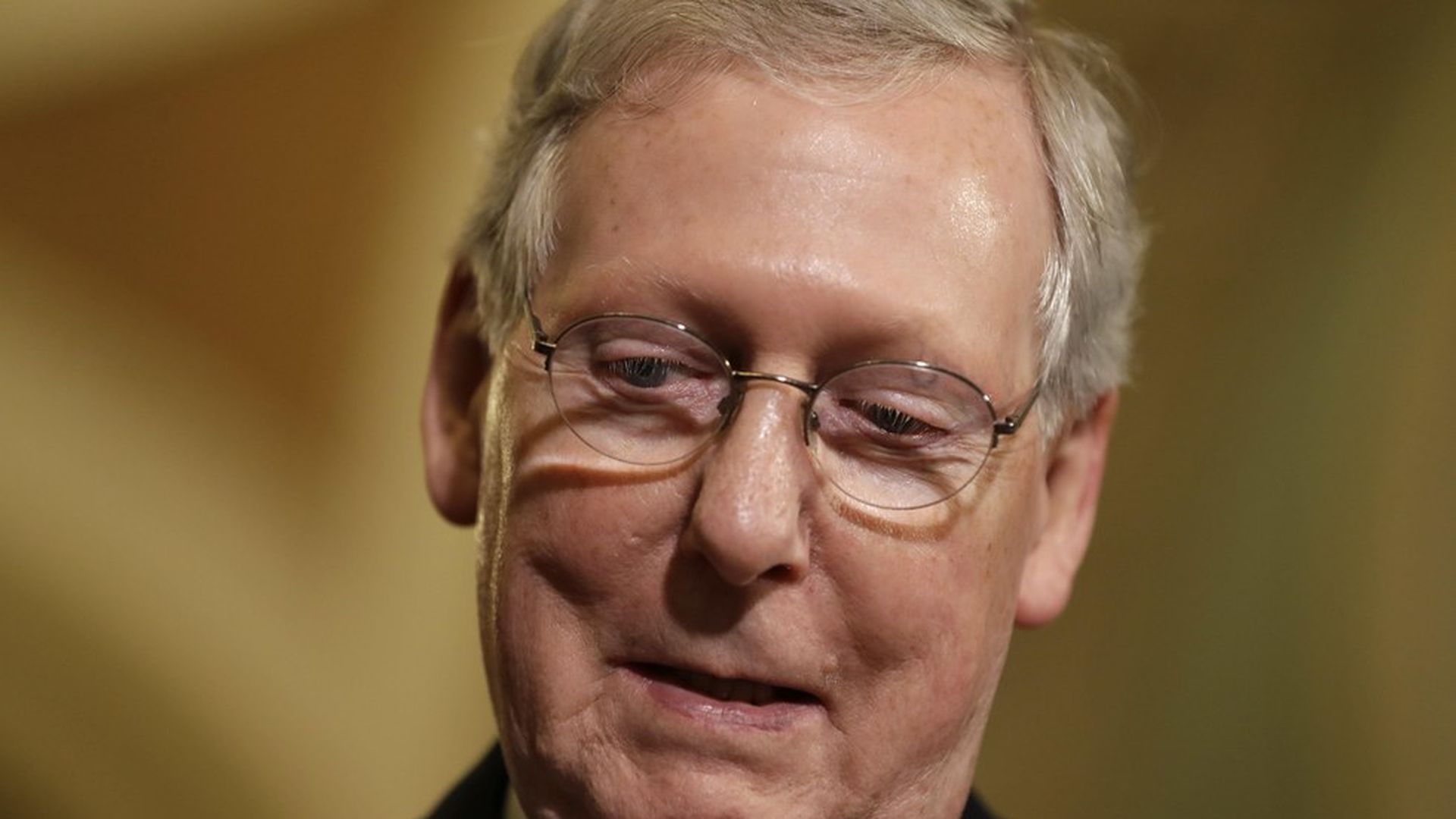 Senate Majority Leader Mitch McConnell told Bloomberg's Kevin Cirilli Tuesday morning that a border adjustment tax "probably wouldn't pass the senate," but said Congress is trying to reach an agreement that will serve as a starting point. "We haven't reached that agreement yet, but we will at some point."
Other takeaways:
Tax reform: "It will need to be revenue neutral... I don't want to put a strict timeline on it," he said, noting that the last time Congress tackled tax reform it took several years. "But we certainly want to complete it with this congress."
Regulatory reform: "We're doing a lot of regulatory reform. We've done 14 repealers of Obama-Era regulations already," he said. "I'd love to revisit Dodd Frank... [but] there are enough Democrats keeping us from [reform]."
Health care: "3 days a week we're in intense discussions with virtually all 52 members of the Senate... My goal is to get to 50 votes and pass it." As for timing? "We don't have forever... but I'm not going to put a strict timeline on it."
Trump's budget: "Whoever the president is, we don't normally pay a whole lot of attention to their budget... Most of the priorities I share, some of them I don't. We'll work our way through this."
Go deeper