McConnell: Next step is a straight repeal vote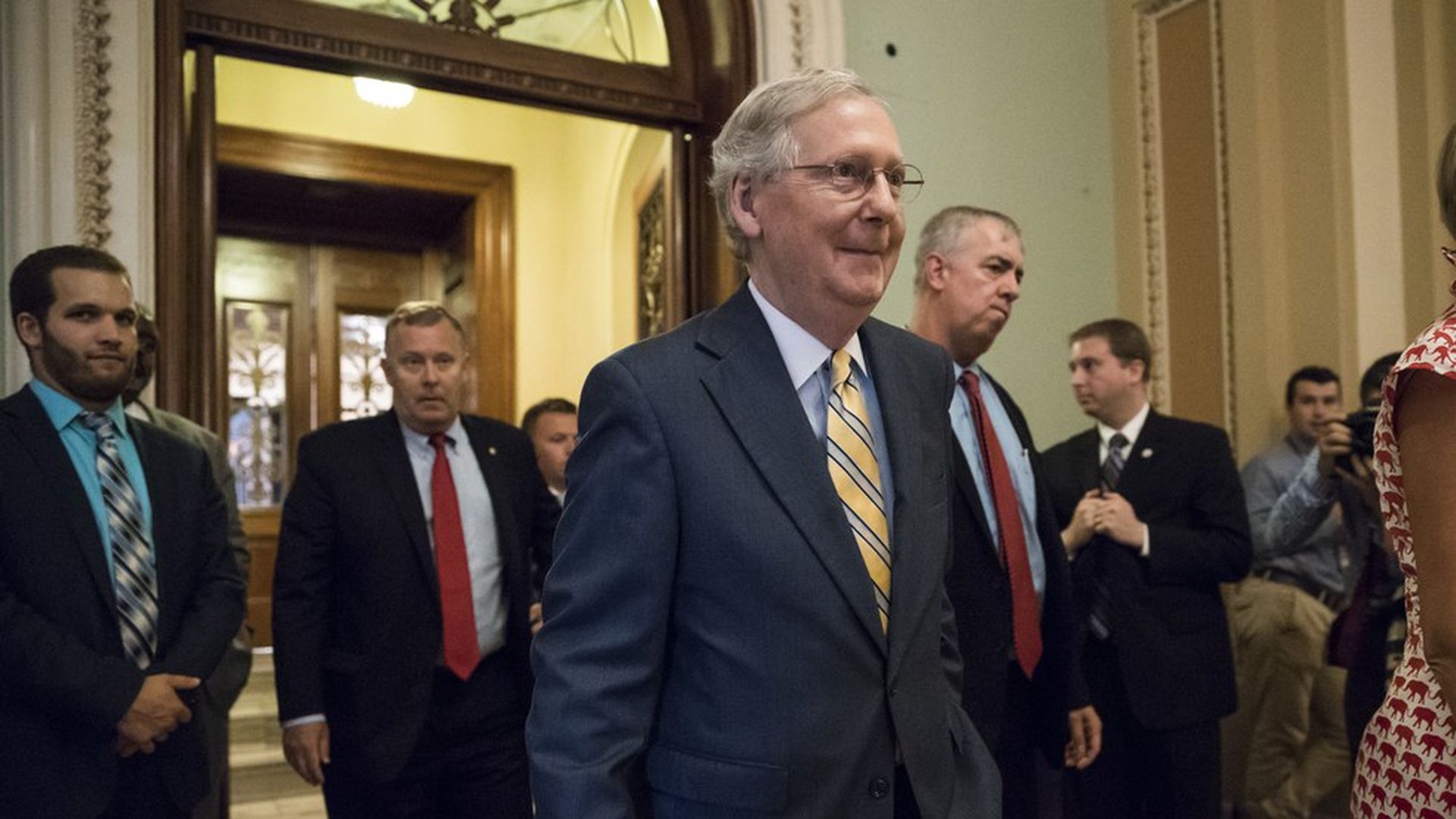 Senate Majority Leader Mitch McConnell bowed to pressure tonight from conservatives — and President Trump — to bring up a straight repeal of most of the Affordable Care Act as the next step now that the Senate health care bill appears to be dead. It will be based on the repeal bill Congress passed in 2015, which then-President Barack Obama vetoed.
His statement: "Regretfully, it is now apparent that the effort to repeal and immediately replace the failure of Obamacare will not be successful. So, in the coming days, the Senate will vote to take up ... a repeal of Obamacare with a two-year delay to provide for a stable transition period to a patient-centered health care system that gives Americans access to quality, affordable health care."
Reality check: It's highly unlikely to succeed, but conservative groups won't consider the GOP's health care promises to be fulfilled until Republicans have at least tried a straight repeal vote. It will put enormous pressure on the moderates, who are sure to have reservations. But as conservatives will remind them, most of them already voted for straight repeal in 2015 — and it will be hard to explain why they wouldn't do it again.
GOP scrambling for a path forward with Trump pushing repeal but some Republicans relieved it failed. Read more here
Two senators breaking ranks sunk the bill — for now. Read more here
Go deeper