McConnell-linked group to hardliners: It's repeal ​AND​ replace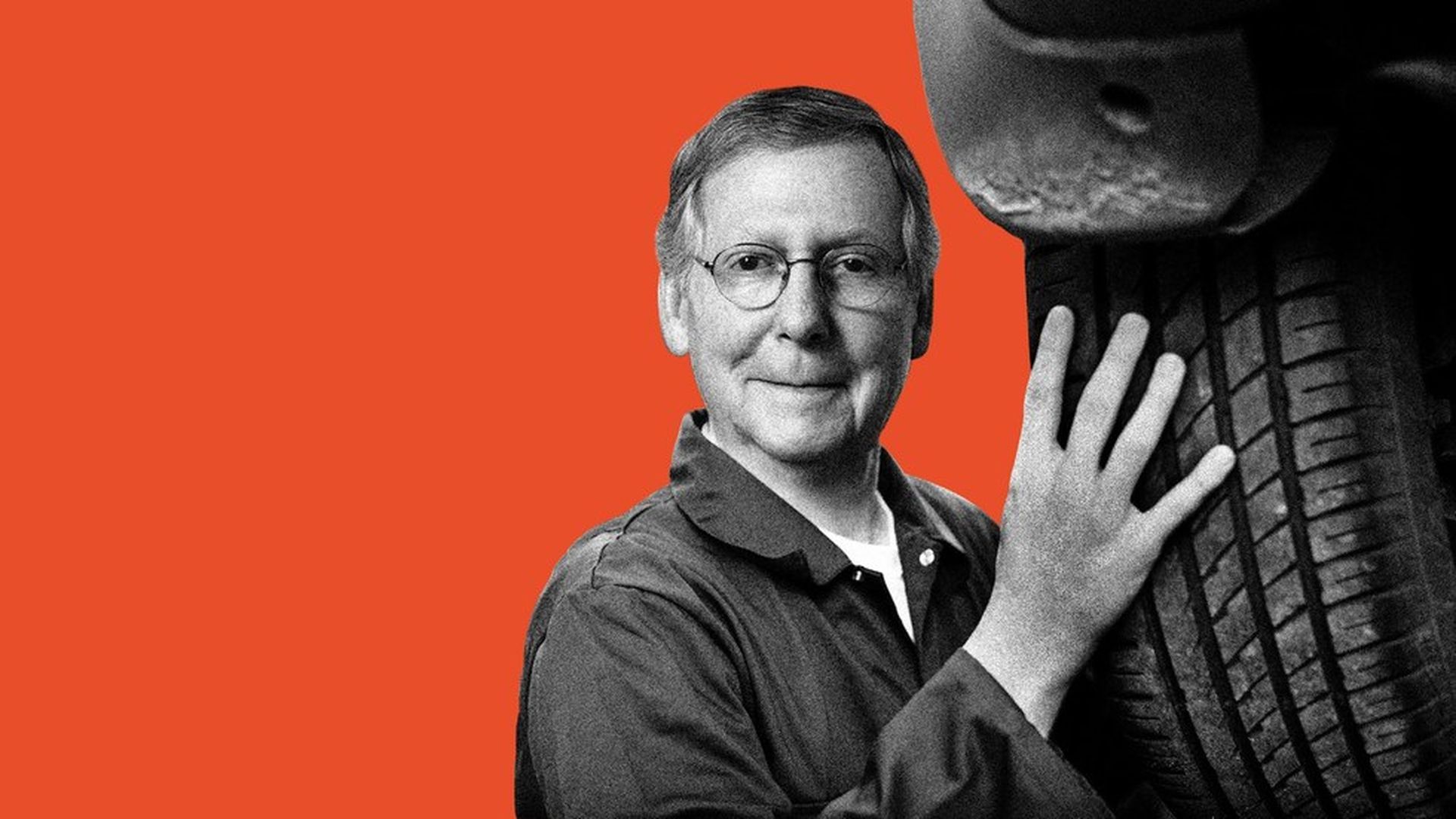 A political advocacy group with ties to Senate Majority Leader Mitch McConnell is sending a message to conservative hardliners: We're repealing and replacing Obamacare, so get used to it.
The group, One Nation, is announcing today the launch of a series of TV ads in nine states that hit the failings of the health care law and promise that Republicans will "repeal and replace" it. Costs of the three week advocacy — which also includes radio, print and digital ads — will exceed $3 million.
But it's the polling, which the group is going to circulate on Capitol Hill over the next few weeks, that will send the most direct message to the Freedom Caucus and other conservative groups that their repeal-first demands are out of step with public opinion.
The poll's main findings:
Only 17 percent of Americans surveyed — the poll sampled 1,201 likely voters in 12 Senate battleground states — think Obamacare should be repealed immediately, while 34 percent think it should be repealed only when a replacement is ready.
Even among Republicans, only 33 percent think the law should be repealed immediately, while 56 percent say it should be repealed when a replacement is ready.
If repeal happens, 69 percent say an Obamacare replacement should be put in place immediately, while 10 percent say it should happen within six months and another 10 percent say it should happen within a year.
Democratic incumbents could be vulnerable if they fight all replacement plans, with 66 percent of all voters saying they'd oppose Democrats who take that position.
Why this matters: The group's polling and ads are hitting at a critical time, with Freedom Caucus members and other hardliners saying they're mostly interested in repealing the law and then working out a replacement later. Outside conservative groups also worry that the longer Republicans try to agree on a replacement, the longer the repeal effort will take, giving Democrats and progressive groups time to mobilize against it.
The danger: The ads hit Obamacare for its large out-of-pocket expenses, warning that "we're paying more and getting less." But those rising out-of-pocket expenses, including high deductibles, are also happening in employer health plans throughout the country, for broader reasons that have little to do with Obamacare. If Republicans keep running ads suggesting they'll fix those problems, voters could blame them if they don't — just as Democrats now own those problems because of Obamacare.
Update: Freedom Caucus spokeswoman Alyssa Farah says the caucus supports full repeal "as soon as possible" and officially backs the Sanford/Paul replacement bill "which they would like to see a vote on immediately after a repeal vote."
Go deeper