McConnell: expect an ACA repeal vote soon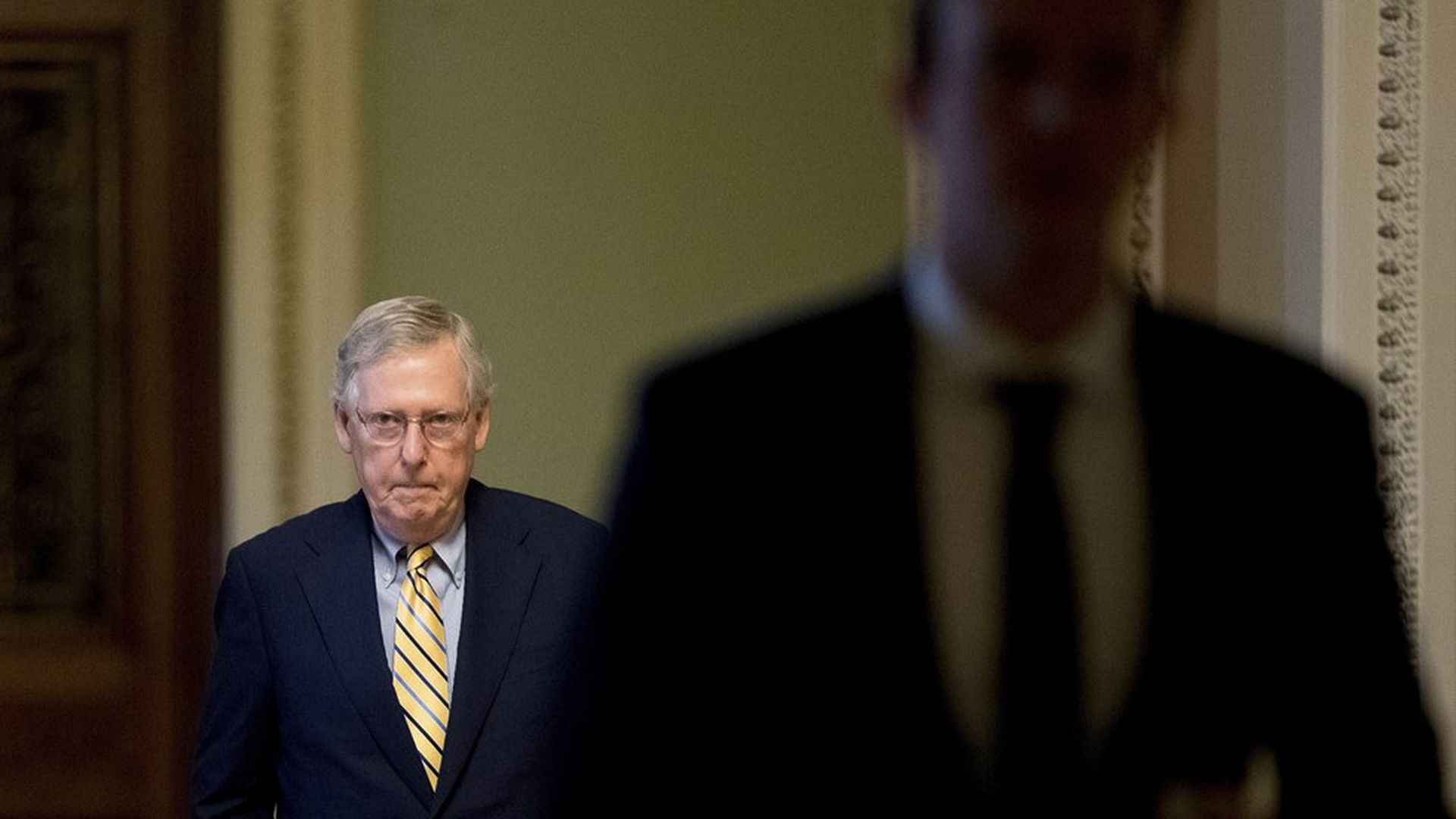 In the face of crumbling support for the Senate's plan to repeal and replace the Affordable Care Act, Majority Leader Mitch McConnell told reporters this afternoon that he'd instead move to hold a vote on full repeal without a replacement in the "very near future" — even as support for that option is dwindling.
His explanation for the failure of repeal and replace: "Everybody's given it their best shot, and as of today, we simply do not have 50 senators who agree on what can replace the existing law."
Rand Paul made a guest appearance: His message to senators voting "no" on full repeal: 'You need to go back home and explain to Republicans why you're no longer for repealing Obamacare."
Go deeper