McCain's new memoir to be released in April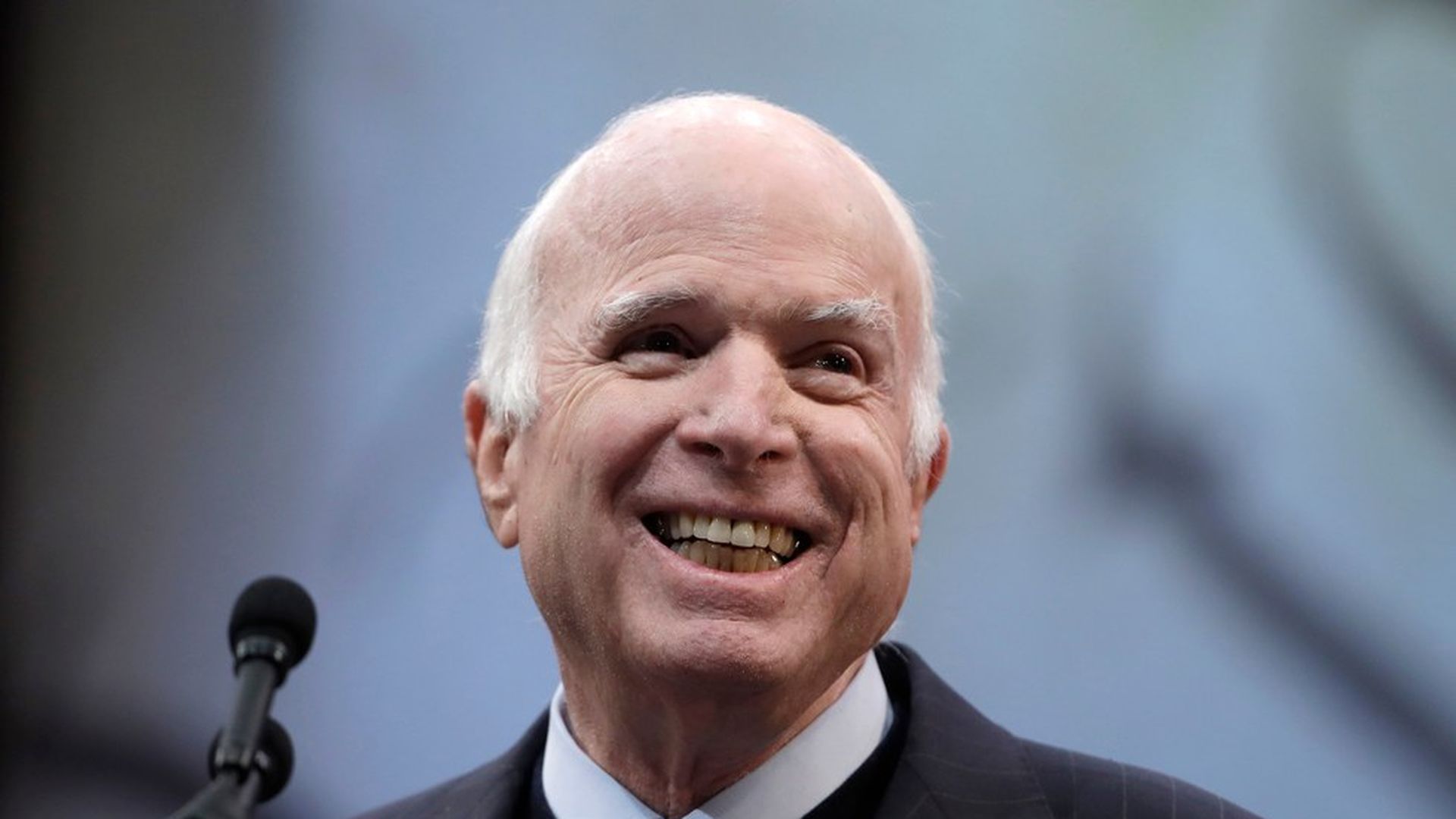 Senator John McCain is writing a memoir titled "The Restless Wave: Good Times, Just Causes, Great Fights, and Other Appreciations," which will be published by Simon & Shuster's this coming April, according to the AP. The Senator received a brain cancer prognosis in July, five months after signing on for the book deal, and has become an emboldened critic of President Trump.
Why it matters: The memoir has already changed its focus since McCain's diagnosis, from international issues to more of a reflective work on McCain's experience and career, per AP. Originally, the title was slated to be: "It'sAlways Darkest Before It's Totally Black." "This memoir will be about what matters most to him, and I hope it will be regarded as the work of an American hero," said Jonathan Karp, president and publisher of Simon & Schuster's.
Go deeper