McCain, Bush deliver blunt rebukes of Trump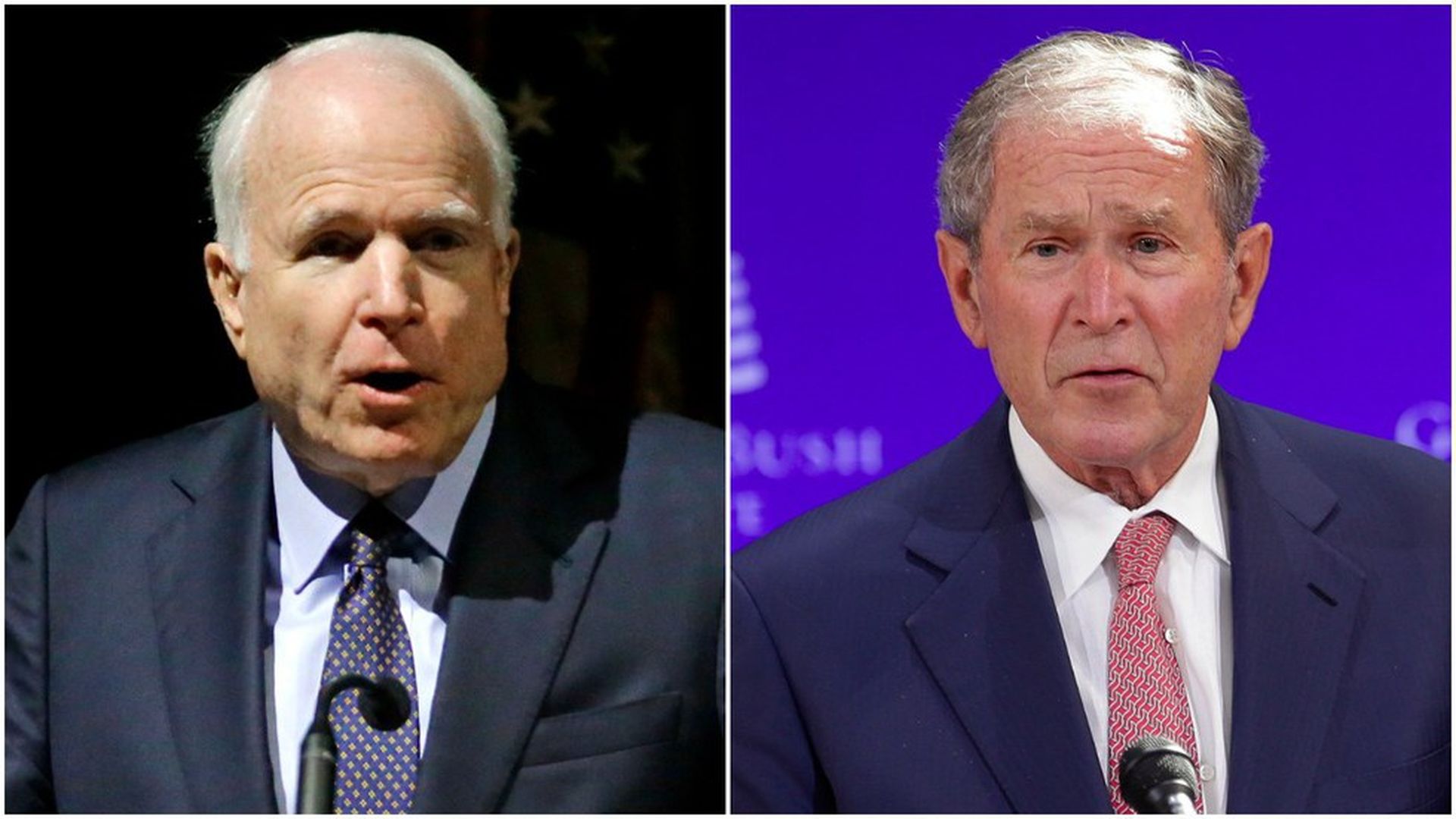 An implicit rebuke of the Republican president was the focus of blunt remarks this week by Sen. John McCain ("half-baked, spurious nationalism") and George W. Bush ("Bigotry seems emboldened").
David Brooks writes in today's column: "Books will someday be written on how Trump, this wounded and twisted man, became morally acceptable to tens of millions of Americans."
Be smart: McCain and Bush have nothing to lose, and see themselves in the twilight of their closing careers. But it's stunning how few in power — and who want to stay in power — say anything like this in public.
Go deeper