Mattis to brief Trump on Syria military options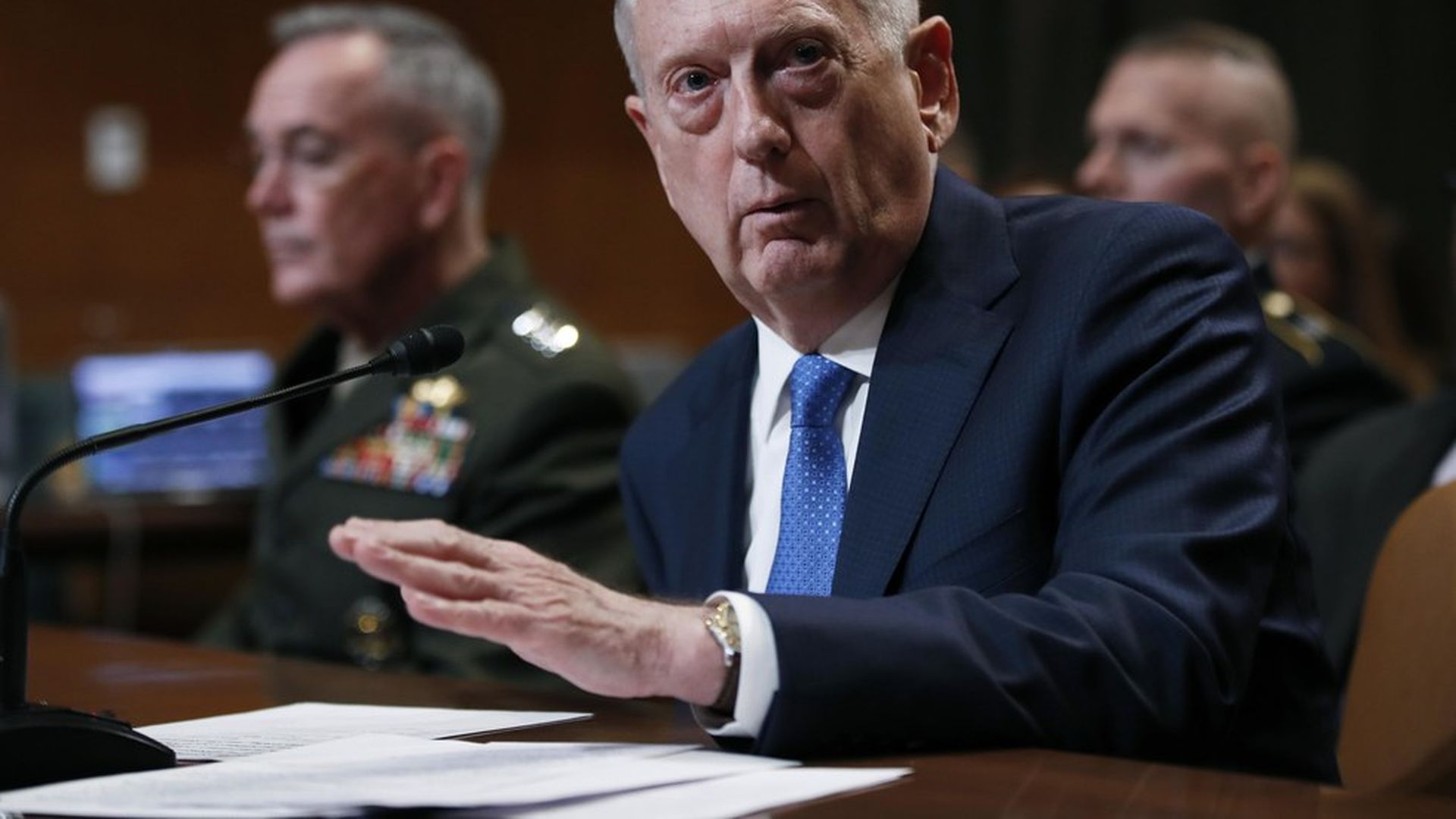 The Pentagon is presenting a series of military options — including strikes against air defenses, grounding Syrian aircraft and targeted strikes against those responsible for the recent chemical weapons attack — to the White House, per NBC News. Secretary of Defense James Mattis is expected to go over those options with Trump today at Mar-a-Lago.
The move follows reports that the U.S. actually saw a Syrian aircraft carry out the chemical weapons attack that has led President Trump to consider retaliatory military action agains the Assad regime. NBC News reported that U.S. military officials saw the aircraft on radar, and watched as the bombs were dropped.
Meanwhile, Secretary of State Tillerson told reporters Thursday that the U.S. is prepared to lead an international coalition to oust Assad, and that "those steps are underway." He also noted that, "clearly with the acts that he has taken it would seem there would be no role for him to govern the Syrian people."
Trump isn't going public with any plans yet, though. He told reporters on Air Force One: "I don't want to say what I'm going to be doing with respect to Syria."
Go deeper