Massive Senate GOP shift on pre-existing conditions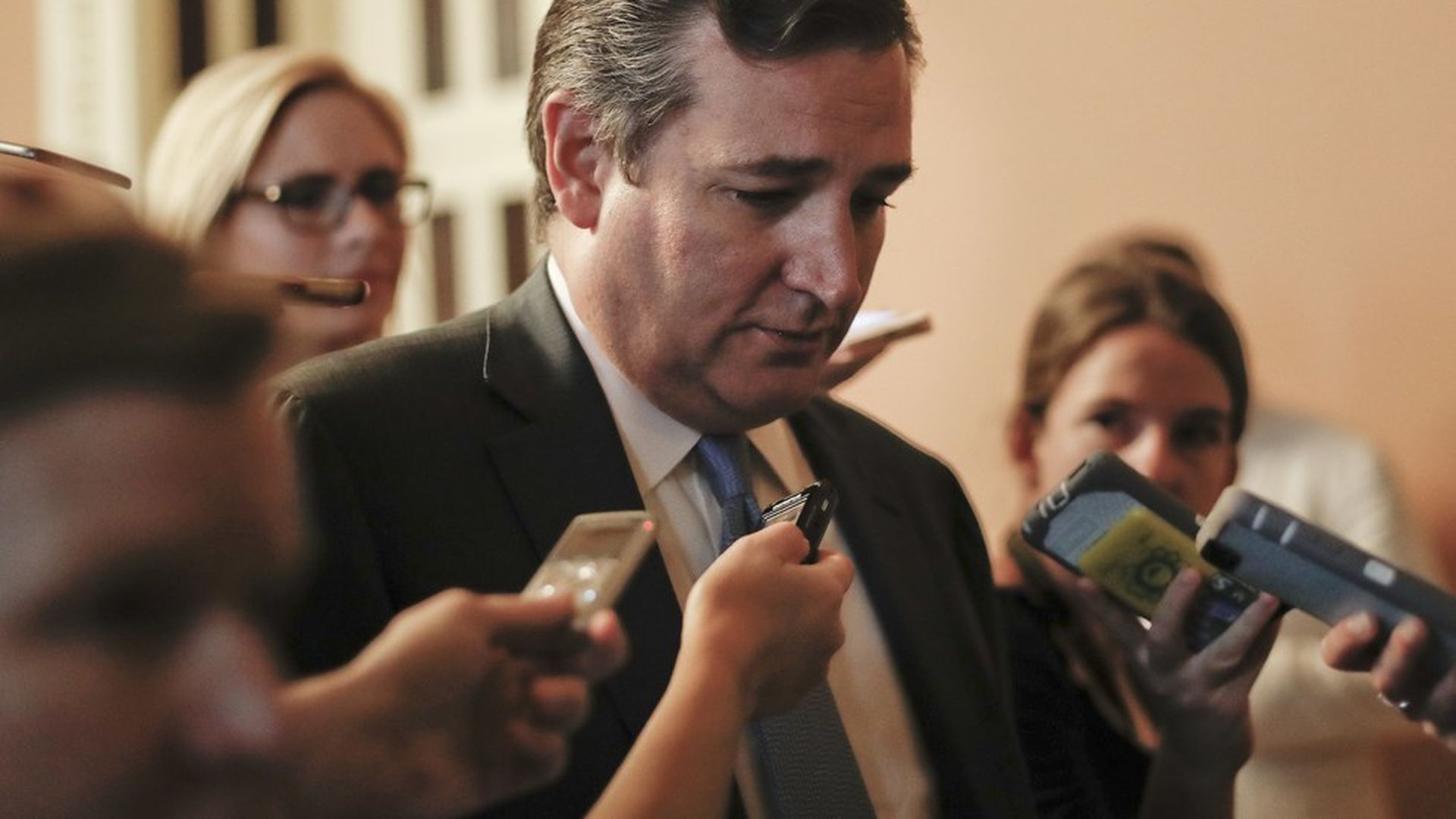 Over the past several weeks, senior GOP aides have repeatedly said that if the Senate bill touches pre-existing conditions in any way, it will lose around a third of the caucus. Today, a provision that could cause sick people to pay much higher premiums than they currently do has not caused any Republicans to say they'll vote against the GOP health bill.
When Senate GOP leaders first presented their plan to the caucus in a PowerPoint presentation, it explicitly said that pre-existing conditions wouldn't be touched, aides say.
As recently as two weeks ago, aides said members were surprised and angry to learn that Sen. Ted Cruz's Consumer Freedom Option would allow plans that didn't include the Affordable Care Act's pre-existing conditions protections. (They could only be sold by insurers that also offered plans with the protections.)
Sen. Bob Corker: "I think people understand that's got to be protected, and people understand what happened when the House dealt with it and opened it up, and it's just not something that senators are wishing to do."
Sen. Shelley Moore Capito over recess: "I think that reopens an issue that I can't support, that it would make it too difficult for people with pre-existing conditions to get coverage."
Sen. Chuck Grassley last week: "There's a real feeling that that's subterfuge to get around pre-existing conditions."
Now, that resistance is "melting away," as one Senate Republican aide put it today. "No one wants to be bad guy."
Indeed, almost seven hours after the revised bill — including the Cruz provision — had been released, no Republican senator had threatened to vote against the bill unless the provision is removed. In fact, Republicans had surprisingly little to say about it.
What the Consumer Freedom Option does:
It allows insurers that offer ACA-compliant plans to also sell plans that do not comply with ACA regulations, including the law's essential health benefits and its pre-existing conditions protections.
Advocates of the bill say that while this could sort sick and healthy people into two different marketplaces, causing premiums to skyrocket for sick people, they'll be insulated from these costs by premium subsidies and the bill's stabilization fund.
Members "don't realize we are basically creating single payer for sick people," the GOP aide told me, saying that Republicans' support is growing because people with pre-existing conditions can still get exchange plans.
The problem: "If there were hearings, everyone would have a lot more information about Cruz. Right now, Cruz is the only seller of the amendment and he's the only one with information about the amendment," said one well-connected GOP lobbyist, who said Cruz's sales pitch seems to be convincing members to support his idea.
What insurers and experts are saying:
America's Health Insurance Plans: "Patients with pre-existing conditions … would potentially lose access to comprehensive coverage and/or have plans that were far more expensive."
Scott Serota, president and CEO of the Blue Cross Blue Shield Association: "The 'Consumer Freedom Option' is unworkable as it would undermine pre-existing condition protections, increase premiums and destabilize the market."
Kaiser Family Foundation: 1.5 million people with pre-existing conditions could have higher premiums under the Cruz amendment.
Yes, but: The conservative groups love it, as it addresses the ACA regulations that weren't fully addressed in the previous version of the bill. They believe those regulations are driving up the cost of insurance. Stripping the provision could lose these groups' support.
And Michael Cannon of the libertarian Cato Institute says the provision "would make access to healthcare more secure for patients who develop expensive conditions" — because it would free insurers to introduce a wider variety of health plans and make them less likely to leave the markets.
Go deeper