Maryland governor allows drug pricing legislation to become law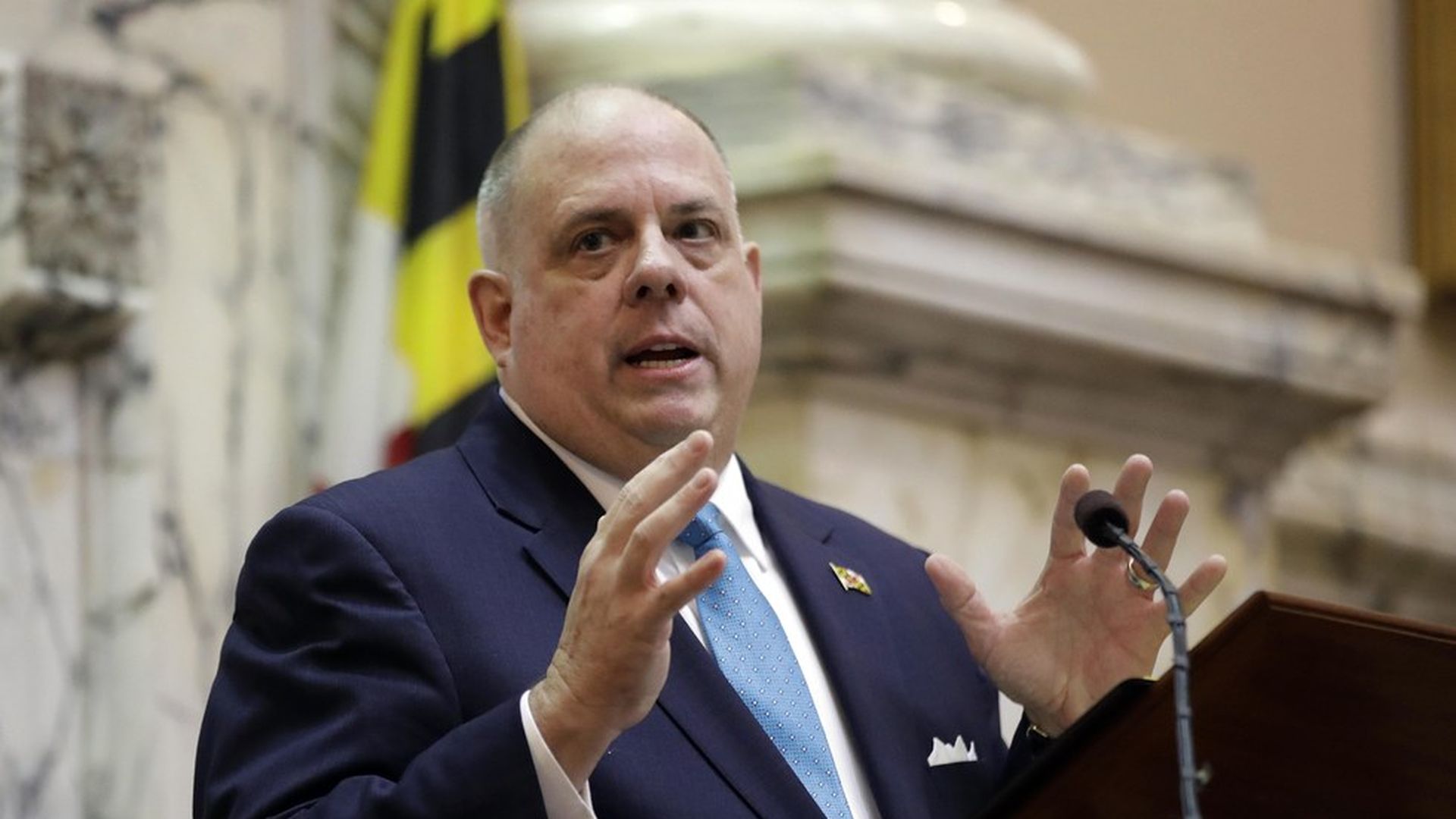 Here's how Maryland Gov. Larry Hogan solved his dilemma over a bill that lets the state attorney general crack down on "unconscionable" price increases for generic drugs: He didn't sign it, he said he hates it, but he let it become law without his signature.
In a letter to the speaker of the Maryland House today, the Republican governor said the bill "raises legal and constitutional concerns" and complained that the definitions of "unconscionable" and "excessive" increases are vague. But Hogan also said the legislation has "a laudable goal, to combat price-gouging of consumers for life-saving drugs." The Maryland Legislature passed the bill last month.
Why it matters: It's the first state law of its kind in the United States, and could lead to others like it. But Hogan said he hopes Congress will pick up the ball instead: "This issue is clearly one that can only truly be addressed on a national, or even global level."
Go deeper