Mark Meadows isn't giving up on Trumpcare deal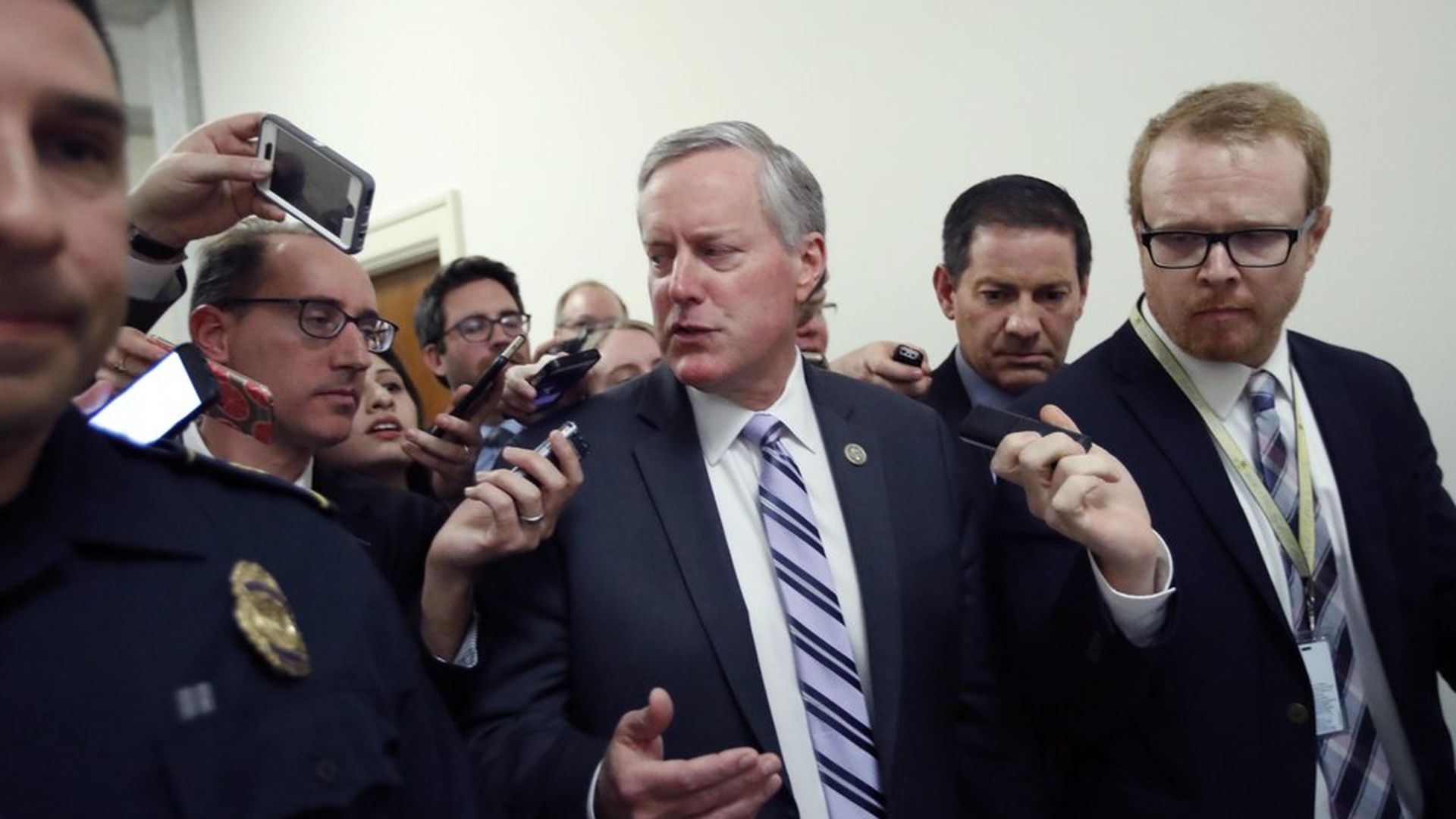 Freedom Caucus Chairman Mark Meadows tells USA Today he's going to give House Speaker Paul Ryan a new Trumpcare proposal that would preserve Obamacare's requirement for health insurers to cover pre-existing conditions.
Why it matters: This was a point of contention between Freedom Caucus members and other Republicans — the former had suggested the pre-existing conditions requirement was making health coverage too expensive, arguing sick people could be covered through separate high-risk pools.
What's next: It's impossible to judge whether this is a breakthrough to landing on a successful replacement until there are more details, or at least a reaction from Republican moderates.
Go deeper