Maria could set Puerto Rico back decades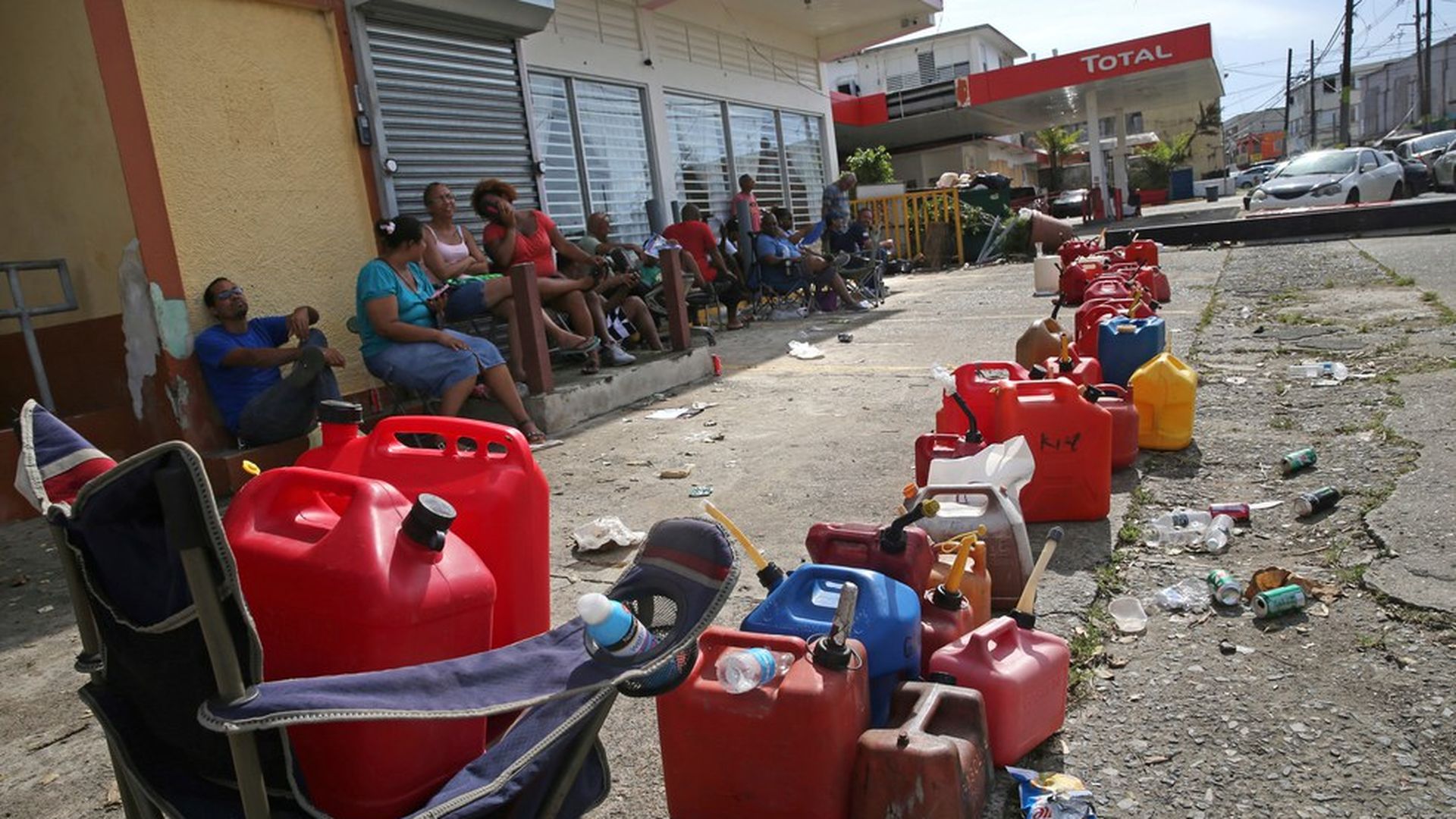 Via BBC: "The entire population is still without power and engineers say it could take months to be restored. A dam remains in danger of collapsing. Shipments of food, water and generators are starting to arrive at the main port in San Juan, which has reopened."
Via New York Times: "In a matter of hours, Hurricane Maria wiped out about 80 percent of the crop value in Puerto Rico." José A. Rivera, a farmer on the southeastern coast of Puerto Rico, predicted there won't be any agriculture in Puerto Rico for "a year or longer." Rivera said Maria had knocked down almost all of his 14,000 plantain trees and destroyed his yam and pepper crops.
Go deeper