Many in GOP seem to believe Comey over Trump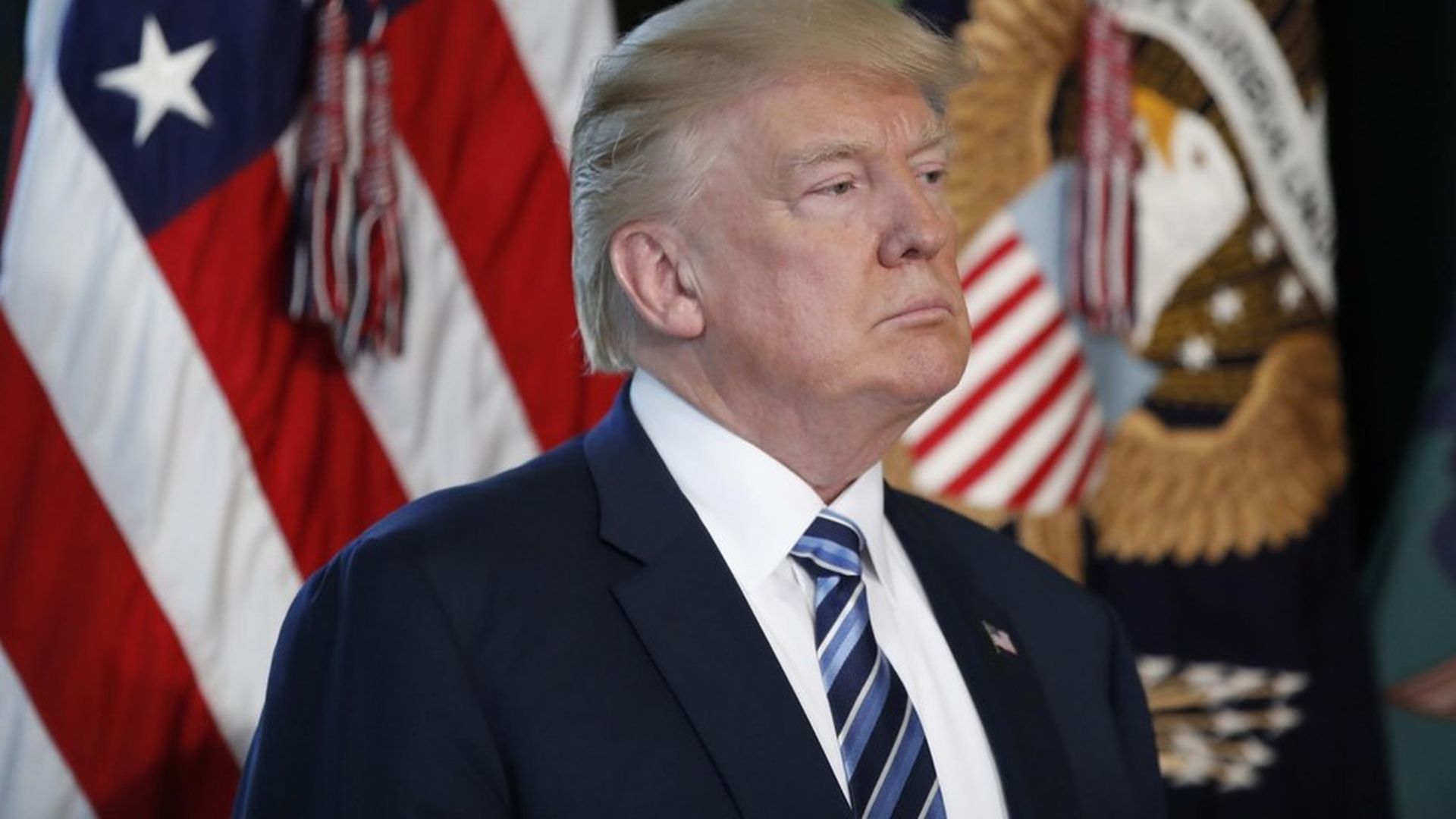 James Comey testified Thursday that President Trump told him "I need loyalty" and directed him to back off the investigation of Michael Flynn. Trump, via his lawyer, denied both of those claims.
The reactions to those comments exposed a notable split between Trump's inner circle and other high-profile Republicans, many of whom seemed to take Comey's version of events at face value.
Why it matters: As the Russia "cloud" casts a wider shadow across the Trump administration, the president will need his party to remain firmly behind him to avoid disastrous results. While the statements thus far don't indicate that Trump has lost his party, they do indicate that he doesn't have the implicit trust of many top Republicans.
Trusting Trump:
Trusting Comey:
Sen. Richard Burr: "I'm on the record saying I trust James Comey."
Paul Ryan: "The president's new at this. He's new to government."
Chris Christie: "What you're seeing is a president who is now very publicly learning about the way people react to what he considers to be normal New York City conversation."
Bill O'Reilly: "That damages the President because no one knows exactly why Trump was disenchanted. The innuendo of a coverup is there."
Sen. James Risch: On Comey's opening statement, "This is as good as it gets, and I really appreciate that. Not only the conciseness and the clearness of it, but also the fact that you have things that were written down contemporaneously when they happened, and you actually have them in quotes, so we know exactly what happened, and we're not getting some rendition of it. You're to be complimented on it."
Other senators on the committee, including Marco Rubio and John McCain, seemed to be taking Comey's version of events at face value.
Go deeper