Manafort used Trump position to impress Russian oligarch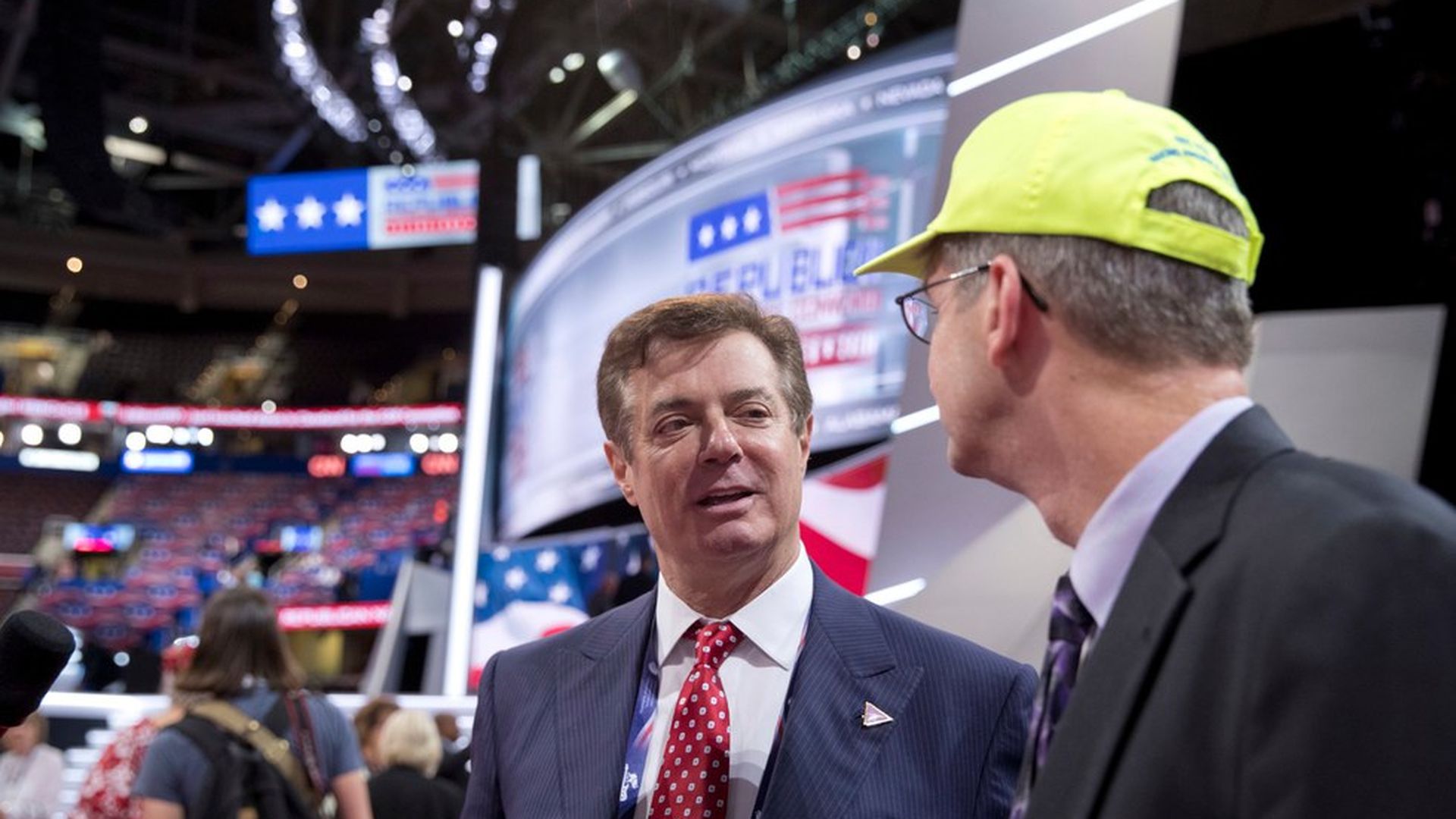 Paul Manafort was told that his campaign work for President Trump would "hugely enhance [his] reputation" with a billionaire Russian oligarch he'd previously worked with, according to email exchanges obtained by The Atlantic.
Think back: The Washington Post dropped a scoop a few weeks ago that Manafort promised "private briefings" to Oleg Vladimirovich Deripaska, who has close ties to Vladimir Putin. The emails obtained by The Atlantic make clear the full scope of Manafort's conversations with one of Deripaska's acquaintances, which include surreptitious references to a New York meeting to discuss "the guy who gave [Manafort his] biggest black caviar jar."
Go Deeper: How the Russia probe closed in on Manafort.
Go deeper