Manafort memo: "can greatly benefit the Putin Government"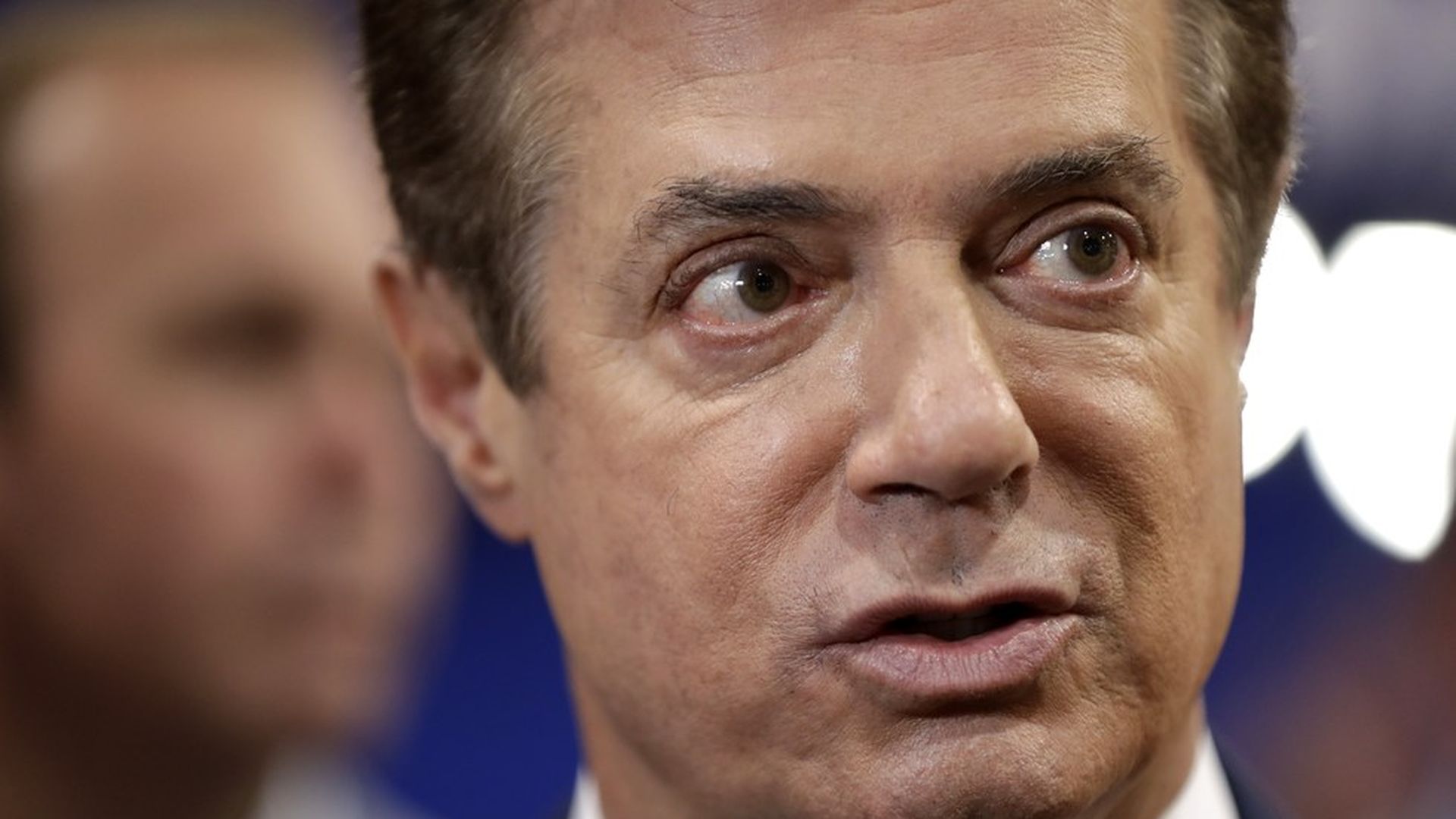 The AP has unearthed a 2005 memo from former Trump campaign manager Paul Manafort to Russian billionaire Oleg Deripaska on boosting Vladimir Putin's agenda and undermining anti-Russian opposition across Europe, the U.S. and former Soviet republics.
"We are now of the belief that this model can greatly benefit the Putin Government if employed at the correct levels with the appropriate commitment to success," Manafort wrote, adding it "will be offering a great service that can re-focus, both internally and externally, the policies of the Putin government."
Manafort and Deripaska eventually signed a $10 million annual contract beginning in 2006, and maintained a business relationship until at least 2009.
Manafort confirmed to the AP that he worked for Deripaska in various countries, but said the work was being unfairly cast as "inappropriate or nefarious" as part of a "smear campaign."
Go deeper