Manafort allegedly faced Ukrainian blackmailer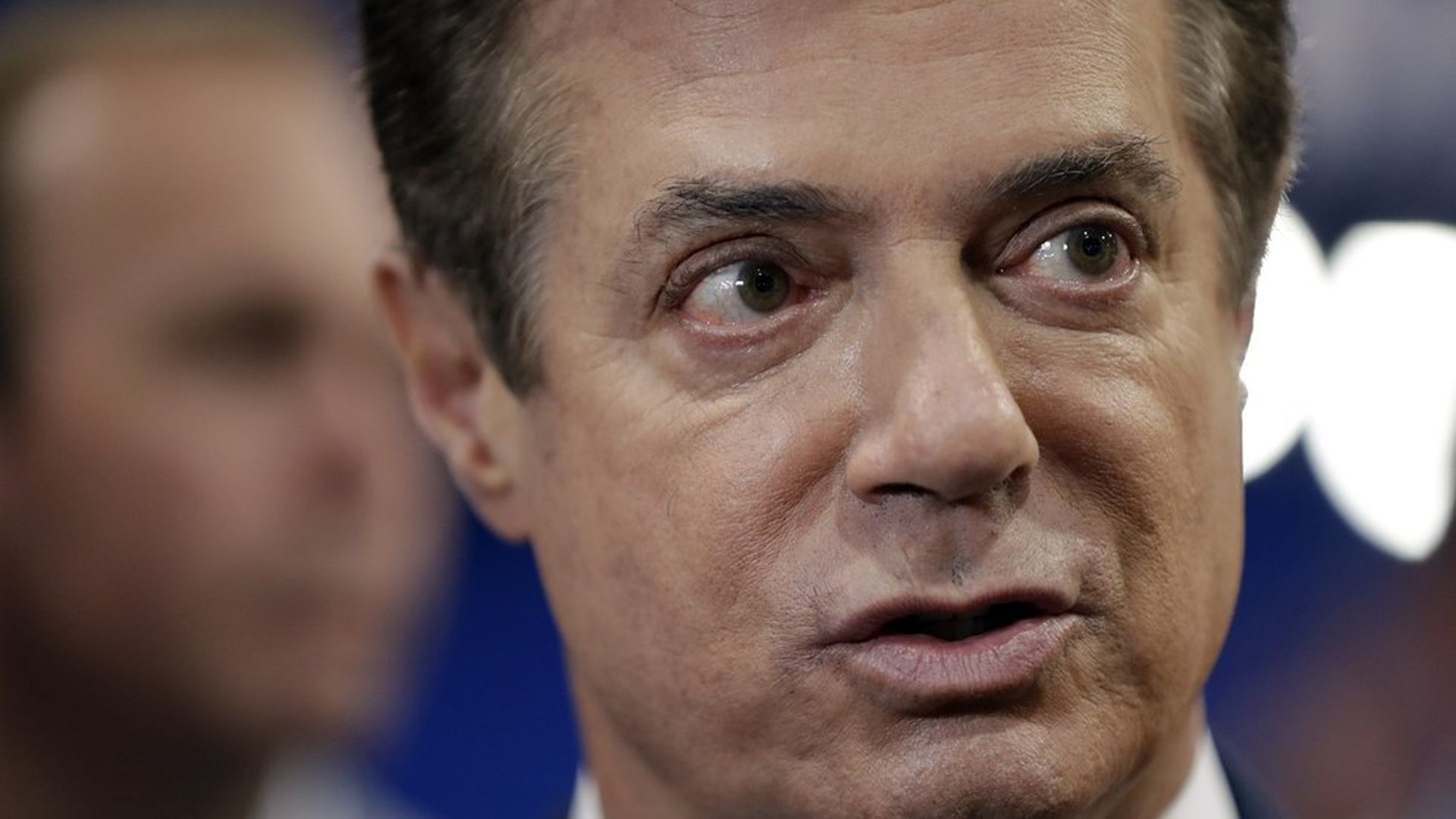 Politico has the weird story of an alleged blackmail attempt on Paul Manafort by Serhiy Leshchenko, the man who later provided documents to the New York Times that seemed to show Manafort's receipt of $12.7 million from pro-Russian Ukrainian political parties.
A portion of the note: "I think you and Mr Trump will work out a way to solve this problem of yours. Otherwise official investigation that will be reinforced by the facts that are in my posession will reach also the Federal Government. [sic]"
The weird: The note was texted to Manafort's daughter and released in a hack of her phone by a collective that one former cybersecurity analyst called "randos." Manafort himself confirmed that the hack was legit.
Go deeper