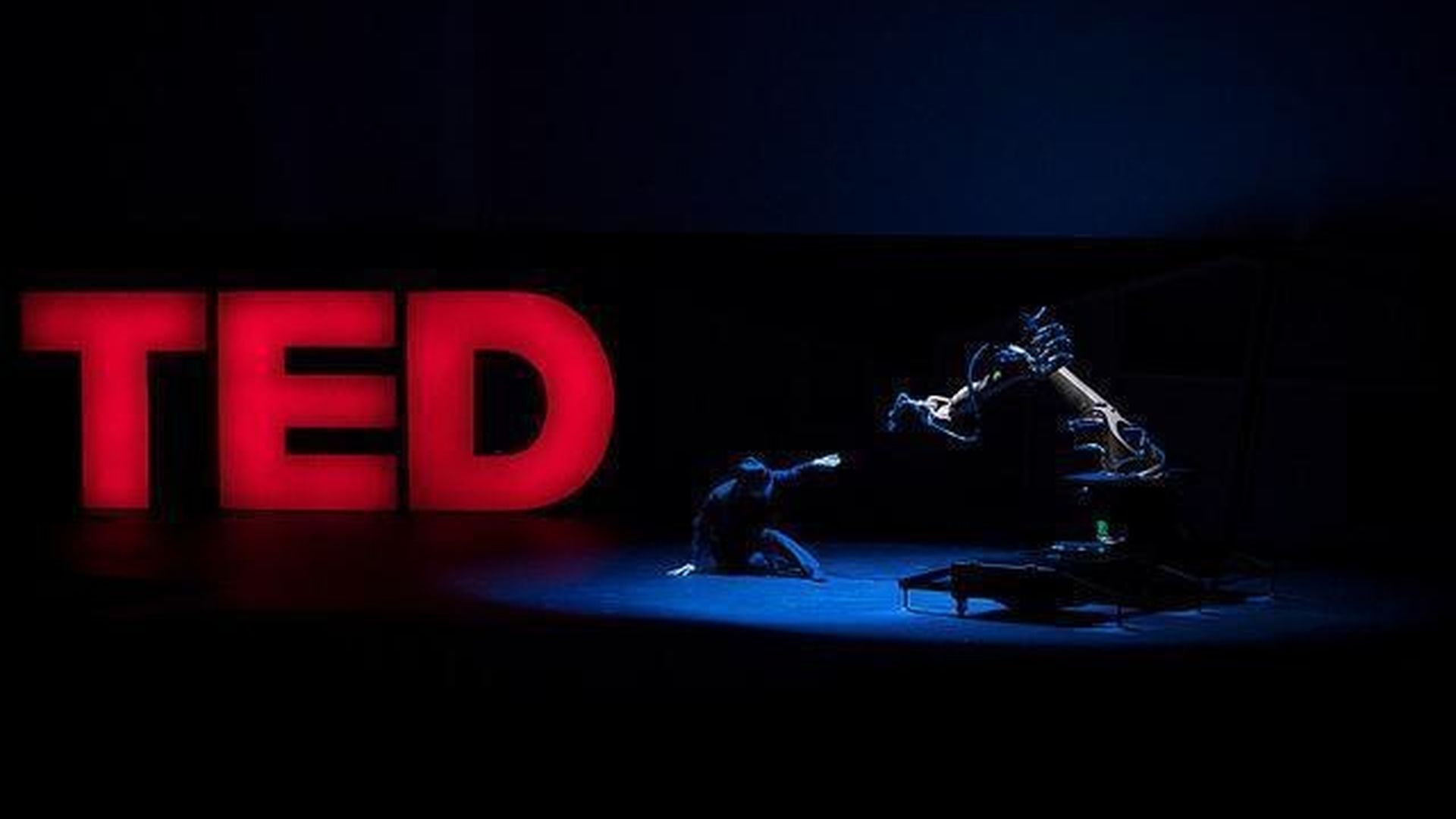 In what would appear to be an apt metaphor, this year's TED conference kicked off in Vancouver Monday night with Taiwanese dancer and choreographer Yi Huang doing an elaborate dance with a robot.
Why we care: "Will we dance with robots or will they just simply throw us off the stage?" asked TED curator Chris Anderson, introducing this year's conference. "These are pretty urgent questions."
Chess champion Gary Kasparov knows a thing or two about this relationship, having defeated many computers before losing to IBM's Deep Blue in 1997.
"Machines have calculations; we have understanding," Kasparov said. "Machines have objectivity; we have passion."
"We should not worry about what our machines can do today. Instead we should worry about the things they still can't do. We will need the help of the new intelligent machines to turn our grandest dreams into reality."
Also on display at TED are advances in virtual reality—as well as its persistent price limitations.
I had a chance to try out the Ghostbusters experience put on by The Void. It's such a marked improvement from the Indiana Jones-like exhibit that TED attendees experienced last year.
The packs are lighter, the graphics more sophisticated, and the experience more compelling. The blaster shot accurately at ghosts of all shapes and sizes with a pleasing haptic feedback.
How I would put it: Last year's demo felt exciting mainly for the future it portended; the Ghostbusters exhibit felt like something I might pay for and feel I got my money's worth — though the $30 price The Void typically charges still seems a bit steep.
The Void isn't the only VR experience at TED this year. A new interactive film from Chris Milk lets people don HTC Vive headsets and interactively wind their way through the evolution of life, from multi-cell organisms through the present and far into the future.
Go deeper