'MAGA' & other Trump slogans he didn't create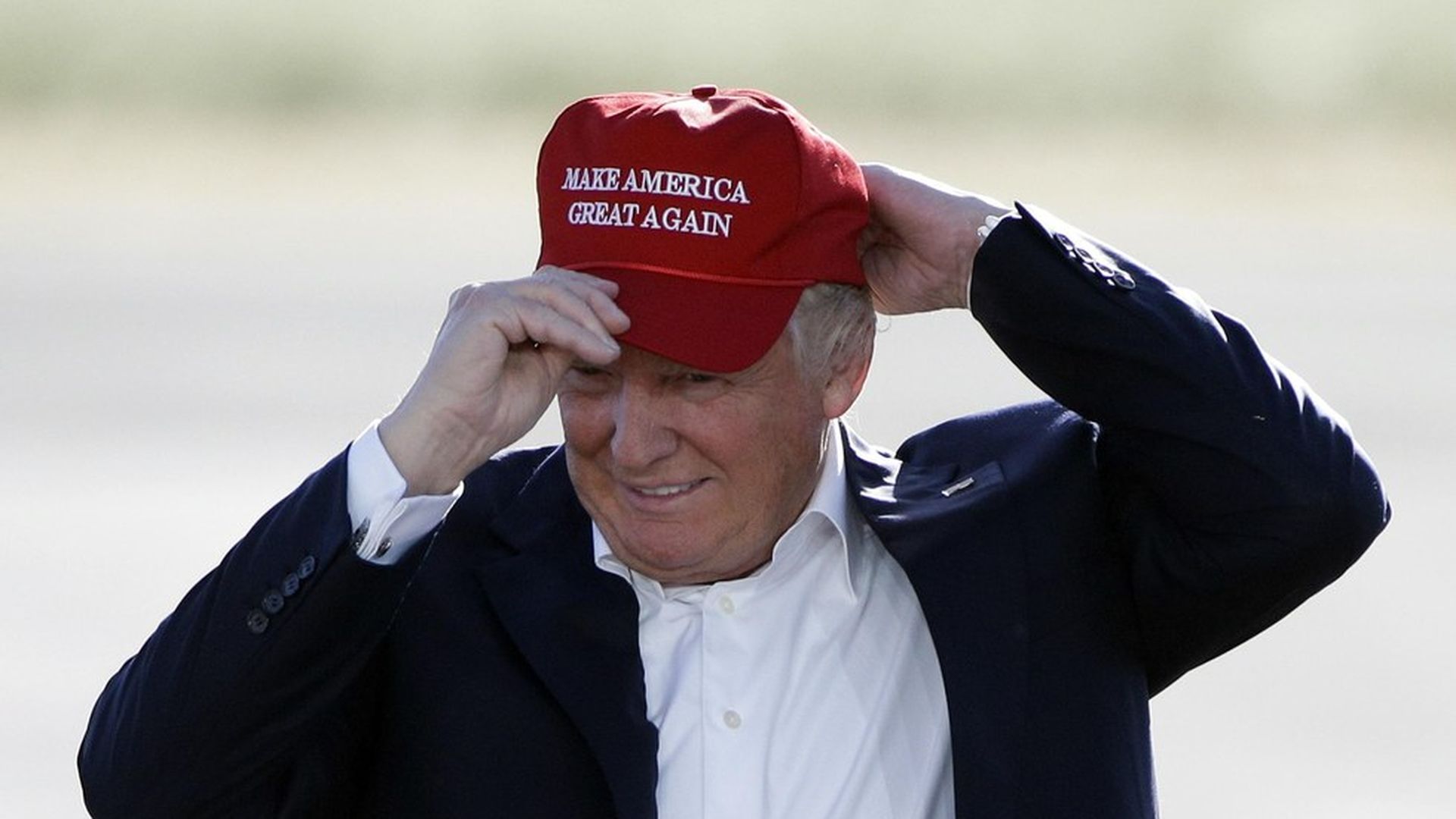 President Trump was not the first to use some of his most iconic phrases like "Make America great again" or "drain the swamp." In fact, he wasn't even the first U.S. president to use some of them:
Make America Great Again
Trump used the phrase as his campaign slogan. Red "MAGA" hats are now the most popular accessory for his supporters.
Ronald Reagan first used the phrase in 1980 on some of his campaign materials.
Bill Clinton also used the phrase a few times. "I want to attack these problems and make America great again," he said in an interview in 1992. And in 2008, he released a radio ad saying, "It's time for another comeback, time to make America great again. I know Hillary's the one that can do it."
Drain the swamp
Trump promised to "drain the swamp," or remove the toxic mix of big money and politics from D.C., toward the end of his campaign.
Reagan first used the phrase in 1983 in reference to limiting the power and growth of government.
Patrick Buchanan also used the phrase in 2000 for his acceptance speech as the Reform party's presidential nominee: "Neither Beltway party will drain this political swamp, because to them it is not a swamp; it is a protected wetland, their natural habitat."
The forgotten men and women
Trump: In his inaugural address, "the forgotten men and women of our country will be forgotten no longer," referring to those in middle America who elected him.
Richard Nixon used similar language during a campaign speech in San Francisco in 1968. He claimed that election day would be "a day of protest for the forgotten American" — the Americans who "obey the law, pay their taxes, go to church, send their children to school, love their country and demand new leadership."
America First
Trump has used "America First" to describe his foreign policy.
Kellyanne Conway wrote about "America First" in context of immigration back in 2014.
Before that the conservative politician Pat Buchanan used "America First!" as a presidential campaign slogan in 1992.
And before that, The America First Committee — formed by several Yale students, including Gerald Ford, in 1940 — protested U.S. involvement in World War II and, led by Charles Lindbergh, grew to 800,000 members nationwide, according to the Atlantic. Partly because of Lindbergh's views, the phrase has links to antisemitism.
Go deeper