Los Angeles secures 2028 Olympics deal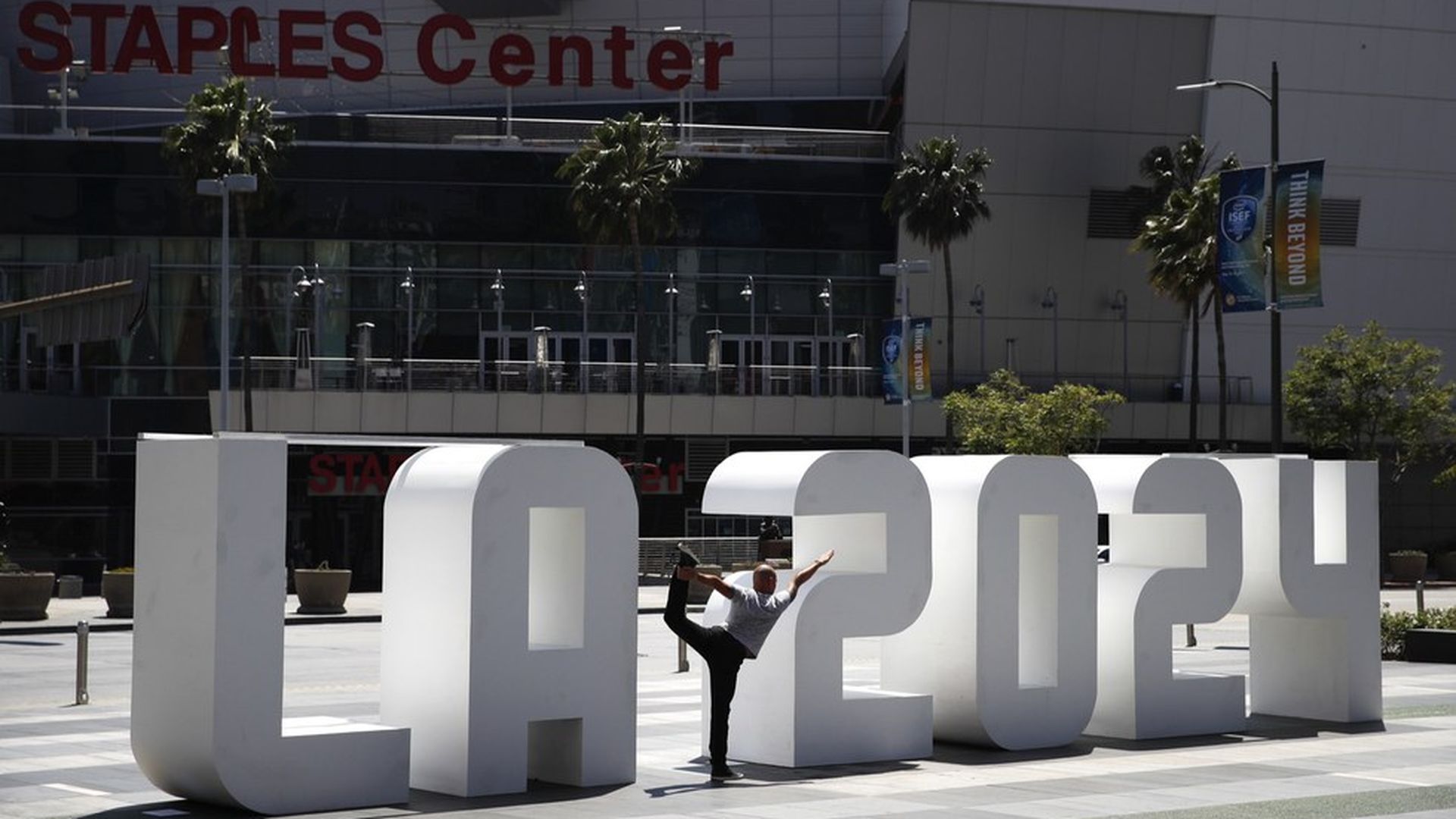 Los Angeles looks set to host the Summer Olympics in 2028 after reaching an agreement with the International Olympic Committee and Parisian officials, who nabbed the 2024 Games, according to a report in the Los Angeles Times.
An odd process: The IOC broke its usual process and decided to award 2024 and 2028 Summer Olympics simultaneously after both Los Angeles and Paris presented extremely strong bids.
The big question: which city would host first?
Why it matters: The Olympics can mean a huge economic boom — or bust — for its host city. Los Angeles last hosted the Games in 1984, using corporate funding, television rights, and existing facilities to keep its outlays low. But expect sustained controversy over the fact that the cash needed for the infrastructure and security required to successfully execute a 21st century Summer Olympics might be better spent elsewhere (that issue sunk Boston's 2024 bid).
Go deeper