Look for the EU to continue its crackdown on U.S. big tech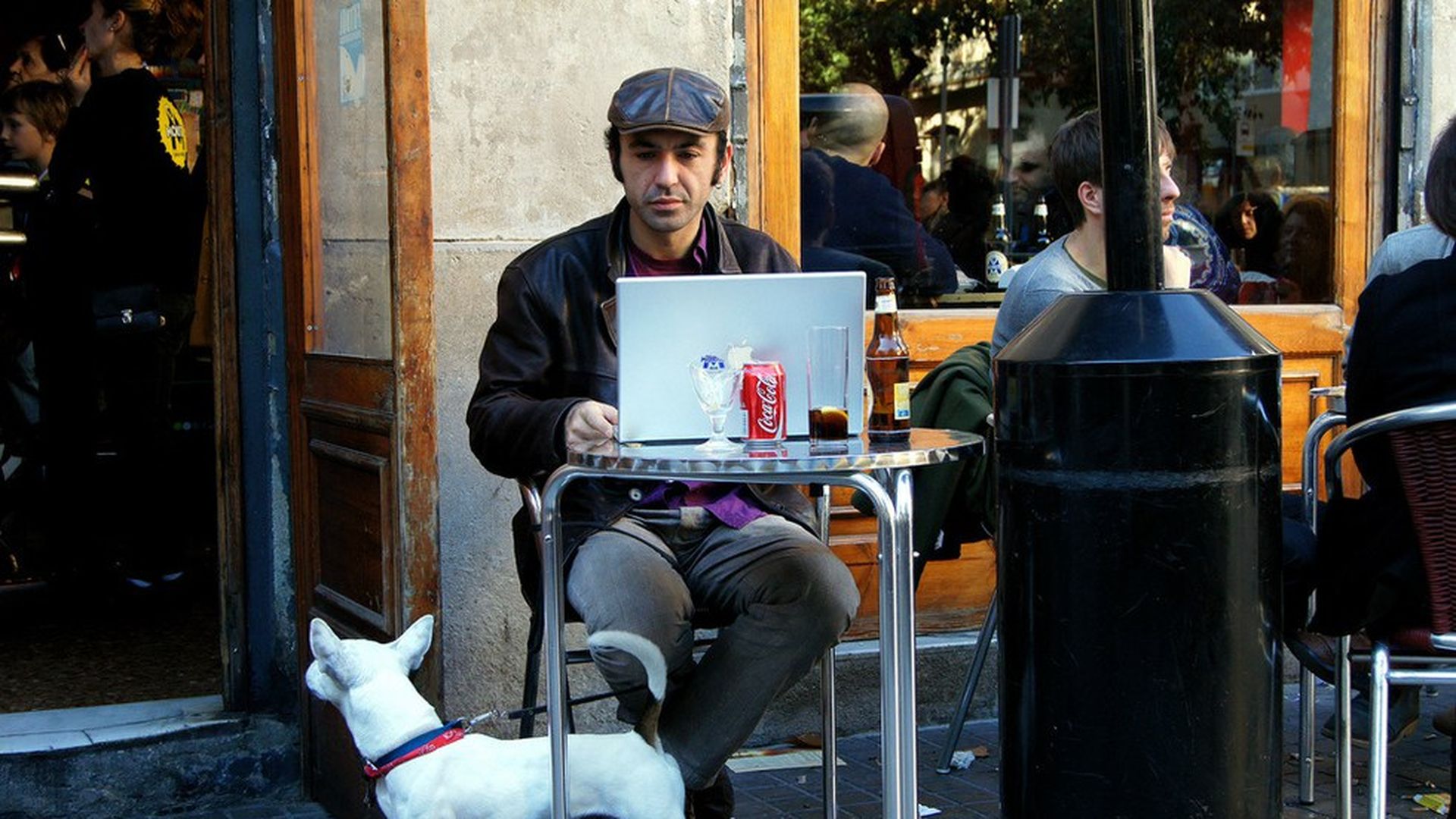 The European Union, arguing that U.S. tech titans have unfair, and in some cases illegal, advantages over competitors, is cracking down in what it calls evening the playing field and saving local businesses.
Why it matters: Big American tech companies say Europe's tightened regulations and higher taxes, while meant to protect European citizens and their businesses, could isolate the EU and stifle innovation.
[UNSUPPORTED BLOCK TYPE: header-three]
EU regulators have been far more aggressive in policing technology companies than their counterparts in the U.S., and their plans to impose heftier taxes and fines around antitrust and privacy regulations suggest that they have no intention of curbing their efforts. Meanwhile, some of the biggest regulatory actions are underway in Europe, and they will reshape how U.S. tech companies do business abroad moving forward.
New tax rules: Last month, EU regulators, saying that international tax laws are outdated, laid out new mandates to be proposed if there is no rewrite by next spring. Among recommendations are an "equalization" tax on digital revenue, and a "withholding" tax on digital transactions with companies outside the EU.
More open data: One sweeping new EU regulation, called the General Data Protection Regulation (GDPR), is set to roll out in 2018 and would require that EU citizens receive more information about what data tech collects and why. Companies will face fines of up to 4% of their global annual revenue for non-compliance and breaches.
Cookie regulation: A revised version of the EU's ePrivacy directive, set to be enacted in May 2018, will add greater regulation of cookies, tracking, and opt-out options.
[UNSUPPORTED BLOCK TYPE: header-three]
[UNSUPPORTED BLOCK TYPE: header-three]
Margrethe Vestager, EU Competition Commissioner:
Vestager has been the driving force behind the increased crackdown on big tech. And despite several firms arguing that she has been targeting only non-European companies, Vestager maintains that "this is about competition in Europe, no matter your flag, no matter your ownership."
Argi Sampedro, EU Public Affairs Account Executive at Cicero, a London and Brussels-based consulting firm:
"The political pressure for EU action comes from the perception that US tech giants are not paying their fair share of tax in Europe. They are also seen as companies with enormous power that take no responsibility (illegal online content, fake news, data protection)."
Dean Garfield, president and CEO of the Information Technology Industry Council in the U.S., told Axios:
"I think Europeans have legitimate and sincere interests that are culturally rooted and may be distinct from the U.S. ... But at the same time, they handle the threat of American innovation ... by creating regulations that give European companies an advantage."
His bottom line: "The implications are real. These actions drive up costs and have a real business impact. That's not to suggest no regulation is appropriate. It's just finding the right balance without undermining innovation."
James Cooper , associate professor of law and director of the Program on Economics & Privacy at GMU's Antonin Scalia Law School, told Axios:
"The EU is all about getting disparate countries to come together as one. And part of the reasoning behind many of its regulations was to create a common economic market among countries within the EU."
"But most recently these regulations have been used not to promote intra-euro trade, but to level the playing field between EU companies and U.S. companies. And in that respect the EU is targeting U.S. companies."
[UNSUPPORTED BLOCK TYPE: header-three]
As the world moves further from an industrial economy to the digital and AI-enabled economy, countries across the globe are scrambling to make sense of it all, and part of that is creating rules to help control the change and where the power resides. Big tech has so far been the leader in dealing with the information age, but the EU is reasserting control through regulations.
Go deeper