Liberals turn on TV to tune out Trump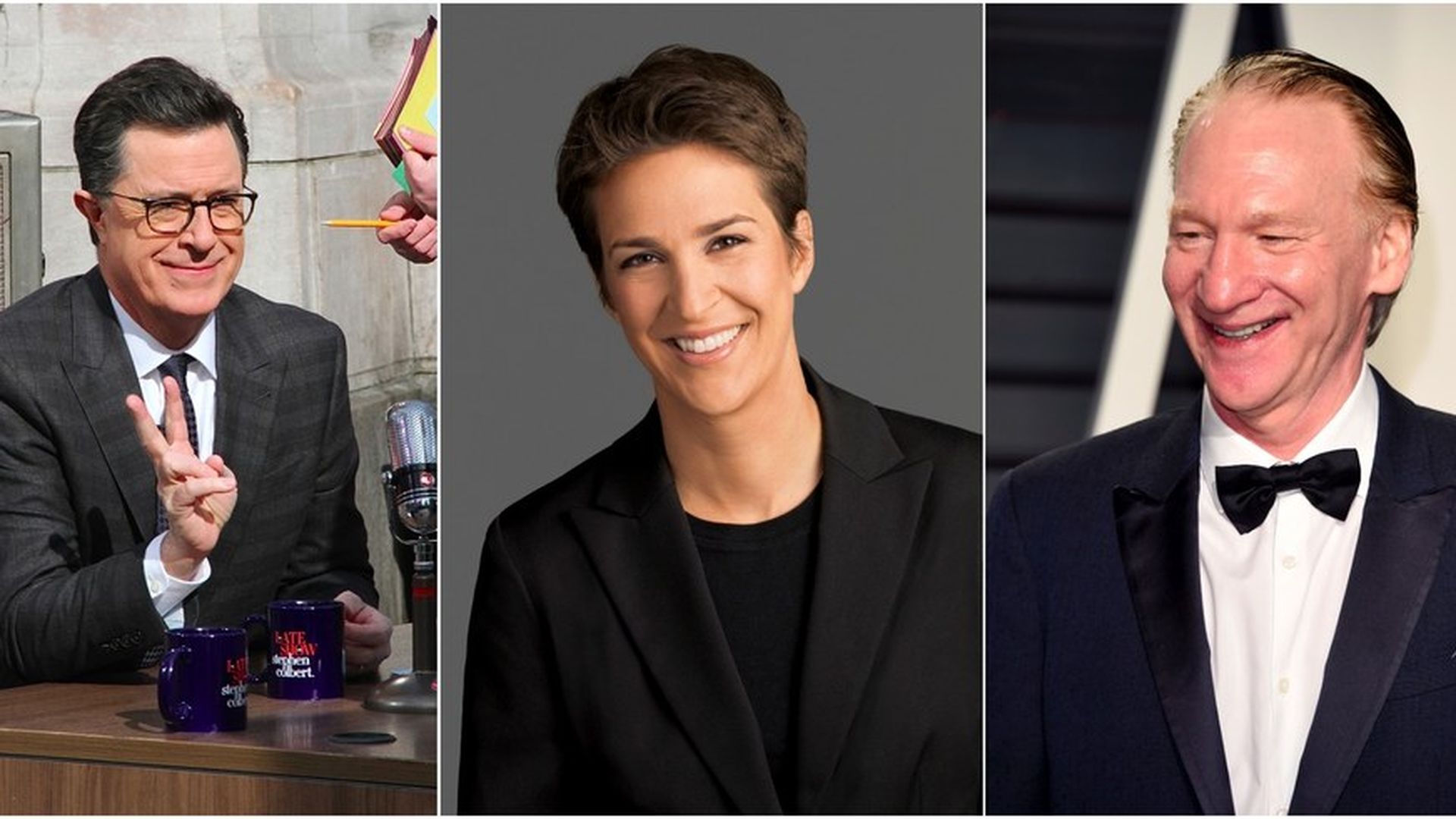 Left-leaning television has enjoyed a boost in viewership after a rough end of Obama's presidency, the NYT reports. MSNBC has beat out CNN in prime time viewership 6 out of the past 7 months, and Stephen Colbert's "Late Show" has earned more views that Jimmy Fallon's "Tonight." Bill Maher's HBO has grown by almost 50% since last year.
What about Fox? The right-leaning, most-watched network is also having another big year, with 30% growth over last year. But MSNBC's Rachel Maddow beat out Fox's Tucker Carlson last Wednesday in the 24-54 demographic.
"There is a new safe space for liberals in the age of President Trump: the television set." — Michael M. Grynbaum & John Koblin, NYT
Go deeper