Liberals protest ACA repeal with mock funerals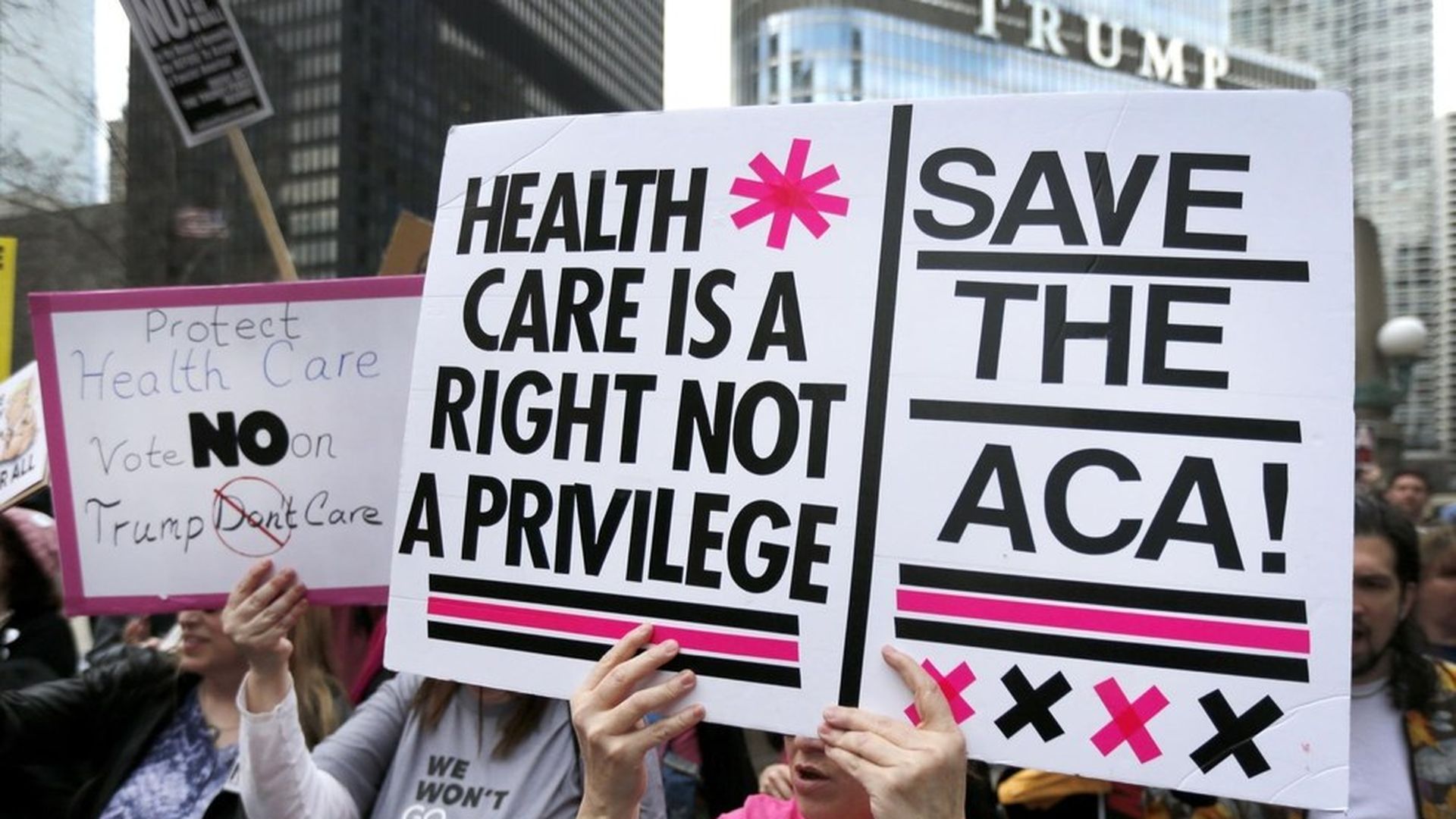 Politico has a roundup of the shocking protest tactics that activists on the left — frustrated with the conventional actions of the Democratic machine — hope to use to send a more visceral message to Republicans planning the repeal of the Affordable Care Act.
The methods: Mock funerals, staged die-ins, and shipping the ashes of those who die without health care access, all directed toward the offices of Republican lawmakers around the country.
How one organizer sees it: "In age the of Trump, nothing short of blunt and brute force will work as a counterweight…We can't win based on the merit of our ideas, but rather, on the way in which we deliver that message."
Go deeper